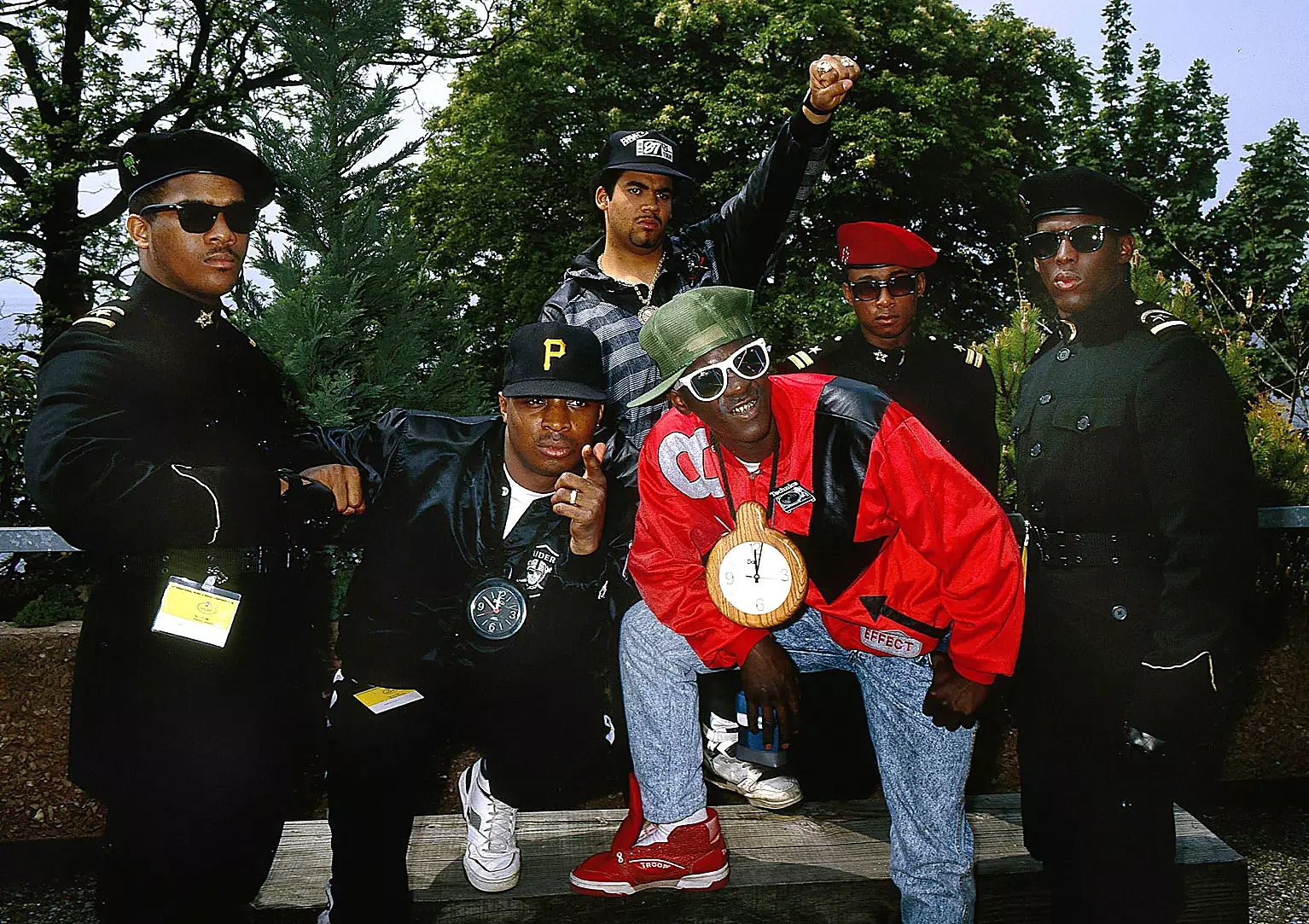 Read Time:
9 Minute, 54 Second
6: PUSHA. T – One of the trickiest parts of new skool hip hop in the 2010s is balancing your '00s flow and concepts with trap beats. Some of the older emcees that are hot right now have transitioned from the '00s into the 2010s. They're rappers like Jay Z, Snoop Dogg, D.M.X., Eminem, and 50 Cent, who ruled the '00s scene back then. Lil Wayne, U.G.K., T.I., Jeezy, Gucci Maine, Boosie, and other southern rappers like Yung Joc and Shawty Lo also inspired an era. Some hip-hop fans argue that Joc never rapped about anything. Imagine Lil Jon refined his style and added "Okay!" and "Yeah!!" to transcend the southern sound.
With his new album, "King Push," on the horizon, the Pharrell Williams and Kanye West affiliated emcee from Virginia remains relevant when scores…"
Some of my favorite legends are E40 and Outkast, who always held the essence together. That was the effort the Kulture needed to make a turning point. I forget someone influential, but we all know that the Clipse came in hot with "Lord Willin." Today, Hip Hop is not about that kind of street cred. Mainstream rappers no longer need a sic flow to debut at number one on the charts. Now it's about the artist's following on social media. Surprisingly enough, we have a few lyrical emcees in the mix. The good thing is that Pusha T has street cred, and his sic flow is an excellent fit with these new times. This is my list.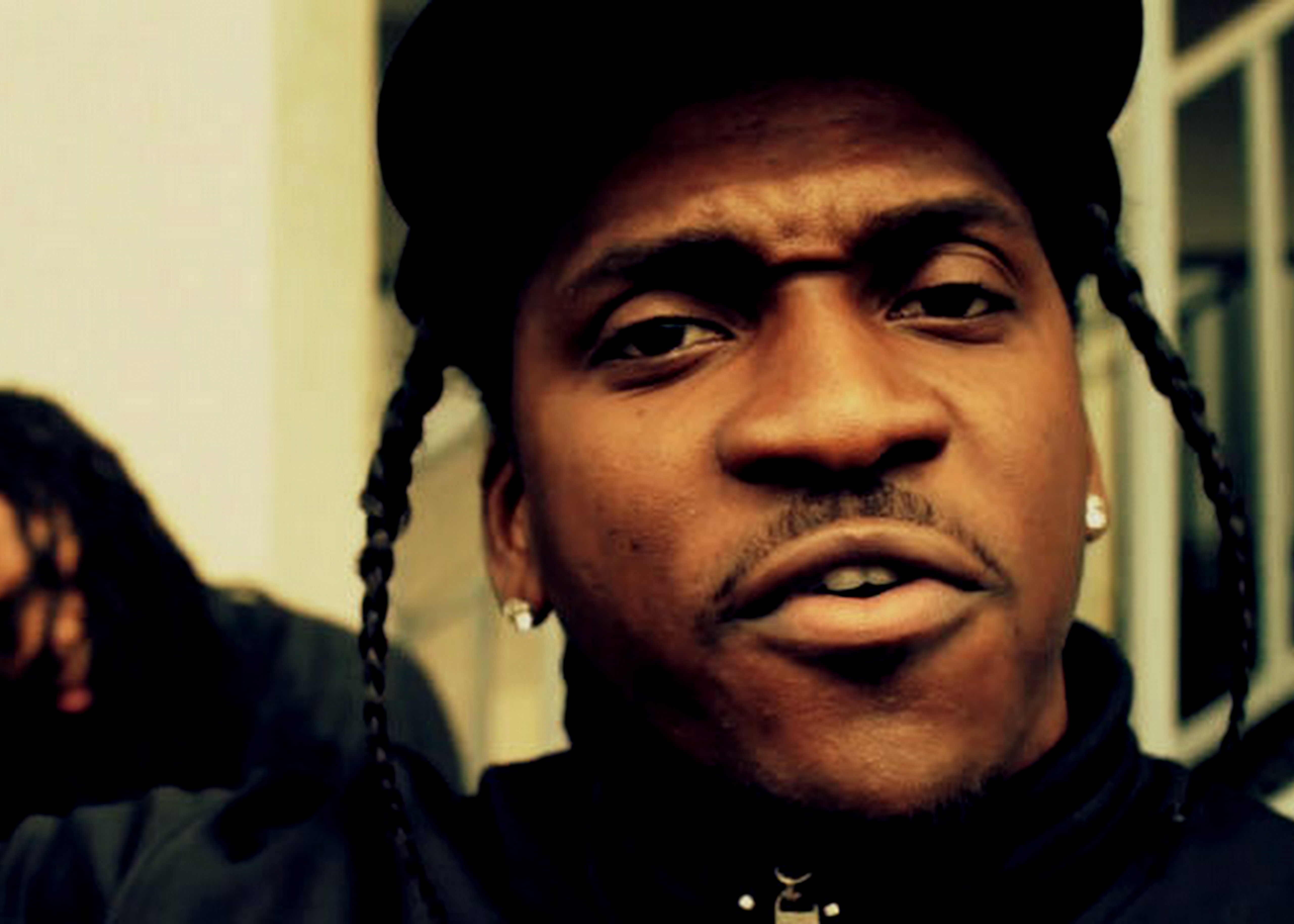 Times have changed. Slang like "hatin'" now has a new meaning. It used to suggest someone jealous of another who accomplishes a lot or wins. Today, people use that slang against anyone who opposes them. It doesn't matter if they're doing the right thing or winning. As long as there is the opposition, that's a "hater.'" Like Drake rightly suggested in one of his songs, we don't dress alike, talk alike, or have much in common. All the ol skool guy has on the new skool cat is his "time difference." Nevertheless, as I've stated earlier with Curren$y, you have a few old-school emcees who have adjusted well to this era.
Rapping was merely a matter of using the right hook, punch-line, and a slight adjustment to the 5X t-shirt or baggy jeans. Pusha T hunkered down and released "Fear of God," "Cruel Summer," and "My Name Is My Name." With his new album, "King Push," on the horizon, the Pharrell Williams and Kanye West-affiliated emcee from Virginia remains relevant. This is a time when scores of hiphoppas can't adjust. One of the challenges of a dope emcee is the ability to match their flow with a new sound or invent a unique sound everyone is happy to enjoy. Pusha T has risen to my top ten statuses because he did just that.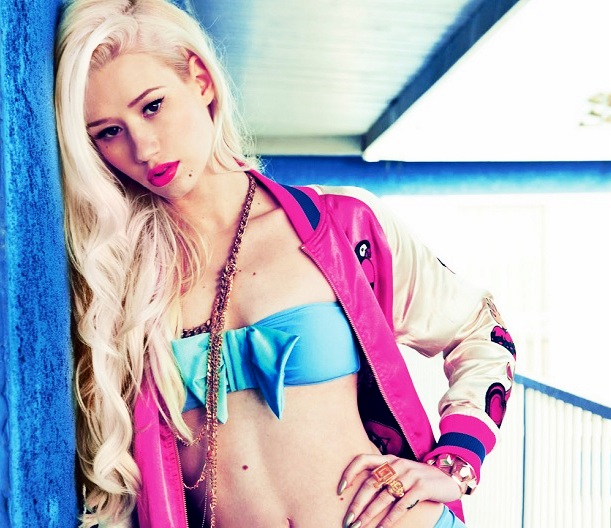 7: IGGY AZALEA – In 2015, we can assume that the younger emcees listened to their ol skool critics from the 90s. The lollipop rap from the late 00s is slowly transitioning to a mature sound, which ol skool heads dig a little. Well, unless you were a female rapper, a lollipop rap about how well you have sex precisely will bring you instant attention. Is Iggy the female Eminem? I can't say! Em is too sic. Kewl! We know she loves black men, who are a plus for white women. Iggy's rap is best described as fast-paced, pop-influenced with an ol school hip-hop feel. The lyricism is a byproduct of the Pop influence in today's female rap.
Though it's unfair to say white women have not earned their spot in success, it comes as no doubt that Iggy is on top right now. 
Regarding female rappers in this era, modeling, singing, and sex appeal are a must. You may also be surprised to see blonde damsels with protruding hips spitting hard flows as if the hood is their bedrock. This eye-popping Australian has arguably become the Marilyn Monroe of Hip Hop! Every white girl in high or middle school is so "Fancy"! The "New Classic" star is making heads turn. Instagram, Twitter, or Facebook, you may not need to ask how this damsel landed a record deal. Let's be honest. Hip Hop has its racial credibility issue. An emcee has to have street cred from living life, experiencing the struggle, etc.
Since caucasian women generally do not face the same difficulties as women of color, stamping a talented "white girl" can be twice as hard for the hood or the streets. Caucasians can't claim racial profiling, economic disenfranchisement, or even say they never had other good options besides rap. The mere instance where one gets into the rap game without street cred and still excels commercially is a testament to the availability of opportunities they receive. Such is the viewpoint of Hip Hop. Though it's unfair to say white women have not earned their spot in Hip Hop, it comes as no doubt that Iggy is on top right now.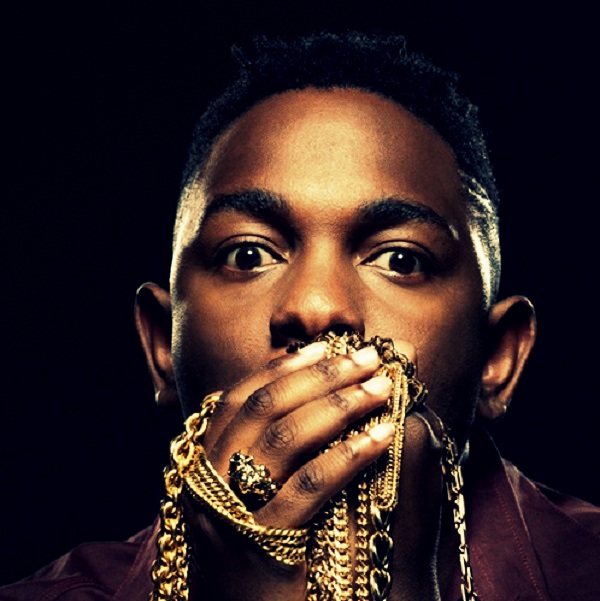 8: KENDRICK LAMAR – The West Coast is one of those turfs where Hip Hop Kulture is indistinguishable from the inner city lifestyle. I was delighted to see that Snoop Dogg is the undisputed king in the West. Ice Cube's beats banged hard, too, but Snoop is so sic out there; every other song on the radio is a Snoop song. As a die-hard Snoop fan, I was happy to see that. California is amazing! Coming from where there are no real Hip Hop radio shows, let alone a mainstream all Hip Hop radio station in Toronto, it was a breath of fresh air to hop in the ride, tune in on the F.M. dial, and listen to the thoroughest joints.
Kendrick Lamar would be much higher on this list had he released…"
The list of dope emcees from the West is long. When you talk West Coast Hip Hop, the first name that comes to mind is Ice Cube, Dr. Dre, and Snoop. They have The Game, Kurupt, Mac 10, and a host of sic rappers holding it down. In 2015, we have Kendrick Lamar and Schoolboy Q. We get that raw originality. It is a place where no two rappers or emcees are alike. The "Good Kid MAAD City" emcee represents Compton's version of this new skool era, whether it'sTrap or straight West Coast G-Funk. This is an era of subtlety, yet, young rappers rap about big money and banging Naomi Camblee or Tyra Banks-types.
In its way, Kendrick's vibe is more on the conscious side. You cannot deny his lyrical superiority or his impeccable flow. When he releases one more album, Kendrick Lamar will rise much higher on this list. After this classic debut, the street is thirsty for Mr. "I" to drop that next masterpiece so we can seal his name in Hip Hop's Hall of Fame. Nonetheless, with just a studio album and a slew of mixtapes under his belt, the monumental collaborations he has done have kept the "Bitch, Don't Kill My Vibe" emcee already in the top ten list in the game. If you're making a 2015 Hip Hop playlist, Kendrick Lamar is on it.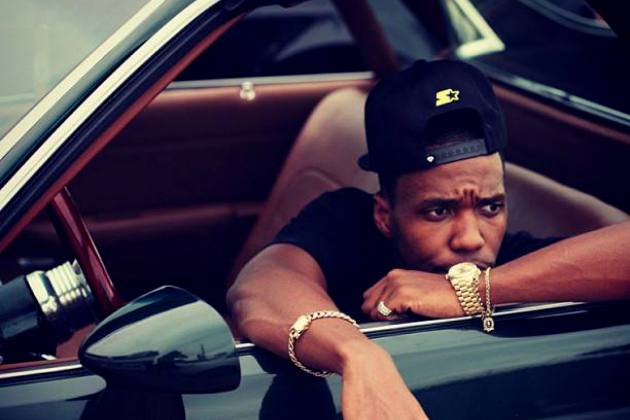 9: CURREN$Y – I don't have to be the one to tell you Hip Hop is heavy in the South right now! If you're looking for up-to-date rap songs, they must come from the South. East Coast rap is dope; I still freestyle with many brothers who've been friends with that '03 flow. The West Coast is maintaining the game. Up North, Canadian Hip Hop is undiscovered, but that's mainly because the Kulture is suppressed in Canada due to discrimination against Hip Hop as a lifestyle. We also have a fair share of dope emcees in Europe, and Africa is also killing it! Generally, the whole world is super lovely with dope emcees right now.
His easygoing, demeanor is humble even.
Hip Hop Kulture has become the number one way of life. It doesn't matter how many people discriminate. Funnily, when Eminem and 50 Cent took over, Styles P and Ghostface were already a staple. That was when the hottest female emcees were Missy Elliott, Trina, and E. V. E. Back then, because of Outkast and UGK, the South was still heavy in the game. Back then, Nelly and Luda killed it. Who knew the game would change so drastically? The game has changed. Every old school hiphoppa sank their faces in their palms because the new skool was nothing like Rakim. They're not even close to Biggie or Ice Cube.
However, if you're looking for new Hip Hop with an ol skool feels in 2015, Curren$y is your guy! His easygoing demeanor is humble even. The wrapper is not too glossy, at least not yet. He seems to talk about real-life shit. Of course, as a rapper, you'll see that ice. He always has a nice watch and chain game. But hey! Right now, rappers are hanging up white gold, platinum, or even rose gold jewelry for that yellow gold. This "Pilot Talk" emcee is one to take you on a new skool ride. His most recent album, "The Stoned Immaculate," will surprise the inquisitive ol skool Hip Hop head. Just try to connect with today's rap. The 504 Boy from No Limit Records tastes old school in a new skool era. He reminds me of Guru.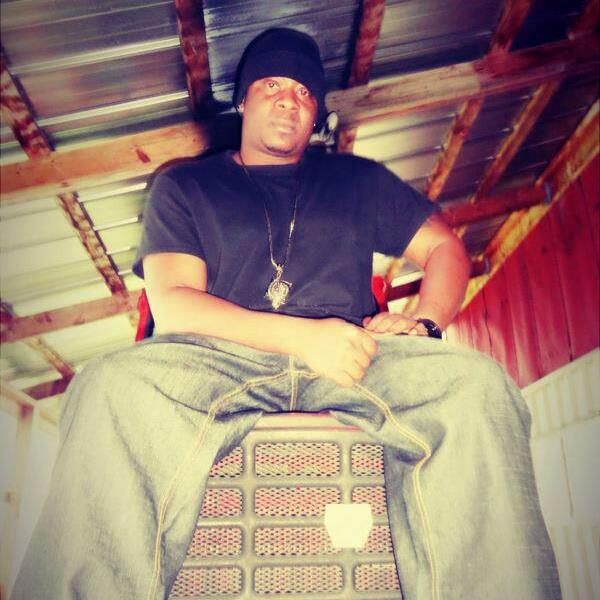 10: FREDDY WILL – I put myself at the bottom of this list because I don't want anyone to say I've put myself above more accomplished artists. Do I have a hot single on the radio? Nope! Do I have a fantastic new video on YouTube? Neh! What about the bread? Like I've said, the pat down in Canada causes many Niggaz to hide their street cred, so… what you see is what you see. What about social media? Well, I have tens of thousands of followers on social. However, that is very low compared to the millions who embrace today's most famous mainstream rappers. So, what makes me know that I should be on this list?
What I'm doing has never been done before – simultaneously pushing the Kulture in literature and rap. This groundbreaking move has elevated me to a Hip Hop artist and author. I drop a consistent book and album – without a ghostwriter. My only album that wasn't released with an accompanying book is the City Of Kings: RELOADED, my 12: 12: 12 E.P. That album is being re-released this year with an accompanying text. That's solid work! My latest album, "Laboramus Exspectantes Vol. 1," has no shortage of dope tracks, and its accompanying book "Hiphop KruZade …Path Of A Legend" is getting a rave reaction.
It's so much so that I've secured a digital album plus an eBook distribution for them respectively. This will bring my book to thousands of more fans. I'm confident that many of the concepts on this project will be the next popular ideas in the next five years. Not to mention, by the end of this year, God willing, all of my books will also be available as eBooks. So without tooting my horn excessively, I will leave it there. If you disagree with me, at least we can agree that this is my list, and I'm free to put myself on it. Who will if I claim to be an emcee and don't put myself in my top ten? Anyway, I enjoy making these lists. *
Sound off at the bottom.