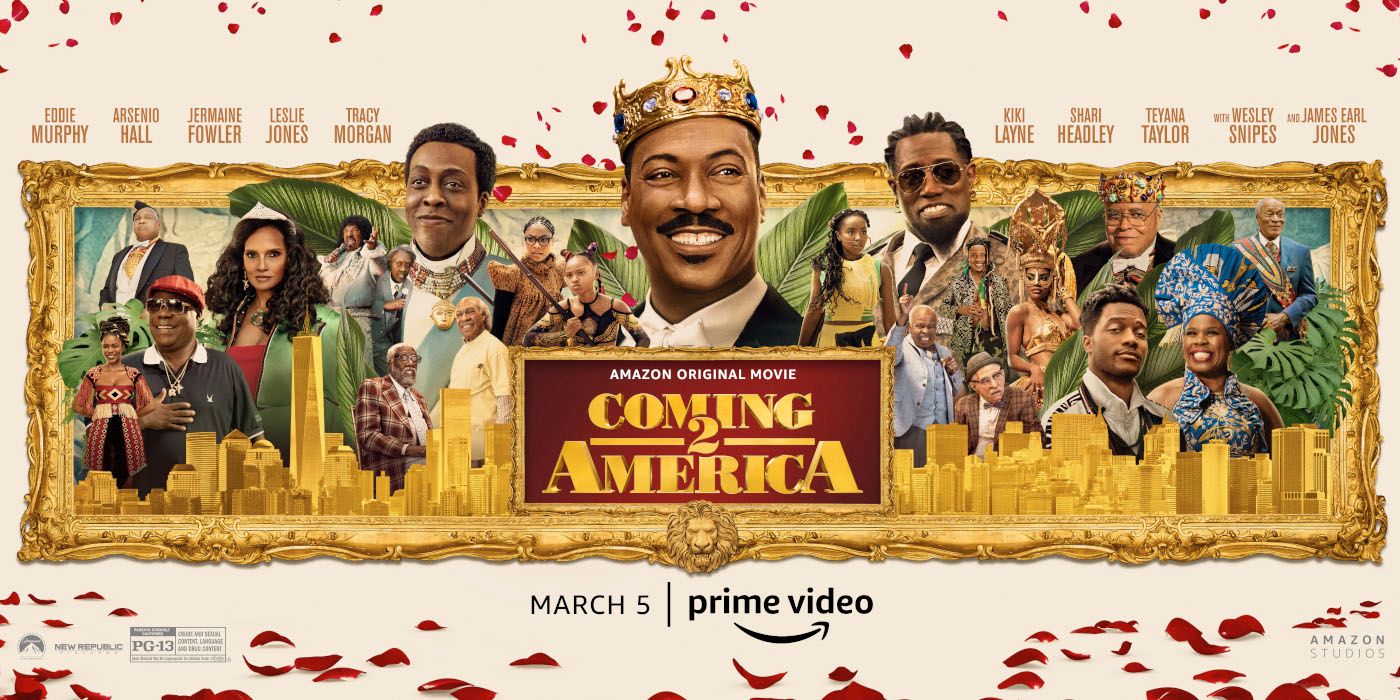 Read Time:
5 Minute, 34 Second
Everyone has an opinion on the new Coming 2 America movie. So here is mine. Hopefully, these sentiments of disparity aren't as potent as those about whether to listen to R. Kelly's songs. Isn't it mad that I dread a backlash when expressing my attitude towards something as simple as a new film? But that is precisely my point. Not only have times changed dramatically, but the earth has also obeyed the sun at least thirty times since 1988. Okay, let me make sense of what I just said. Maybe there is an enjoyable subject to unwrap. The audience that rolled on the floor, swooning and laughing, raved for three decades about how Coming to America is arguably one of the greatest comedy films ever. That's not who's reacting to this sequel.
The empowerment aspect of women in the film is still powerful"
Many of those reviewing Coming 2 America were either unborn or in pampers when the first one hit their parent's VHS player. Of course, many of us are still alive. It's just that. Outdated opinions no longer matter. In 1988 people were more religious. Most of us went to church often. A pastor or priest was an integral part of our everyday life. Today in 2021, many people godlessly refer to themselves as demons. This Millenial and Gen Z formation doesn't laugh at any sketch nor find the goofy old womanizing pastor as funny as the 1988 audience of Baby Boomers and Gen X. Back in '88, it was also cool to be a misogynist. Despite that, the thought of ​​a prince running away from an arranged marriage to a traditional woman to find love with a feminist was new.
Today's feminists are over the prince/princess thing. We have fuel, Plenty of Fish, Instagram, and Only Fans. The empowerment aspect of women in the film is still powerful, but not so much a quest for romance as a quest for overthrowing the traditional structure of Zamunda. This 2021 audience wants to see a feminist or a gay heir of Zamunda. Is it even politically correct if I said in 1988 that homophobia was acceptable? What if I also said LGBTQ+ is the order of the day today? Well, maybe you can humor me. Would a 31 years old heterosexual male walk away from a Teyana Taylor? He could bang her, the royal barber, and his bathers as a prince. These are a few areas where the generation gap between viewers can create mixed emotions about the story.
The Baby Boomers or Gen X may feel deprived of the essence of the original plot. That context is offensive for today's Millenials and Gen Z. Let's not forget the part where Akeem dropped his chocolate-black African fiancé to travel to Queens and relieve the fair-skinned Lisa from her devoted boyfriend, Darryl. I've seen many part one and part two comparisons of Akeem and Semmi but none of Lisa and Patrice. Anywho, Lisa was with Darryl when Akeem caught Patrice's attention—another beautiful dark-skinned woman. But, our African prince kicked Patrice to the side only to simp extra tough on Lisa. While this was an appealing prologue for the 1988 audience, the 2021 MeToo, HimToo, MGTOW, and Menosphere-oriented enthusiasts screamed bloody murder.
Think about it, the movie is a feminist's flagship"
Although the film is a classic, the producer should have corrected some technical problems in the plot to produce a sequel thirty years later. The writers and producers had to change certain aspects of the story to make it politically correct for 2021. That change would then sour the film for the original fans to pause briefly and impress newer audiences, who have evolved much further than sheer female and gay inclusion—especially since the story also had to deal with the issues of fatherhood, which is another severe topic in 2021. So I think a sequel should have come in 1993. There should have been the third part in 1998, and so on, to the point where we should be watching the premiere of part six or seven now, especially if it became a Trojan horse.
Let's face it, Eddie Murphy slept on his movie Coming to America. Considering how the world has gone culturally, we could say this film was ahead of its time. If Eddie had embraced his bold content and exploited it over the years, this story would have made billions and billions of dollars. Think about it. The movie is a feminist's flagship. Besides, there are also some LGBTQ+ components. The film reeks of the long-awaited Hollywood story of African royalty or black excellence. That's three for three right there. They represented the feminists. Check. And they factored the LGBTQ+ community in. Check. The African and black communities are stewarded. Check. However, many people cannot relate to this variant because of the generational gap between the audience, societal transformation in cultural mentality, and the prolonged wait.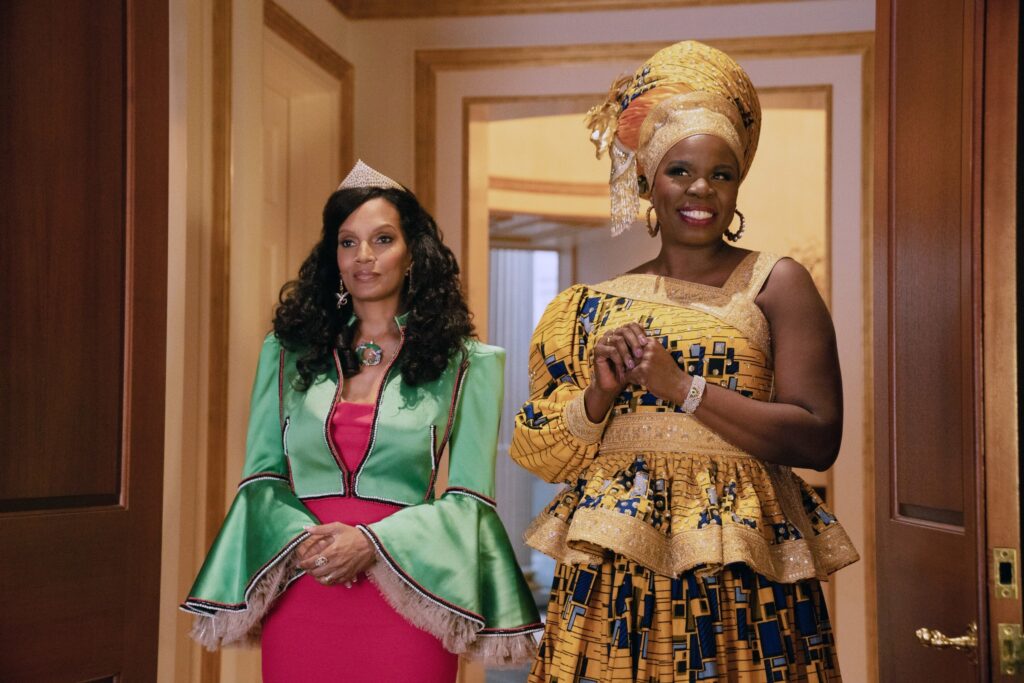 After saying everything, if you asked me what I think about this movie? I'd say it's epic! I've watched it five times already. To me, it's an instant classic. My favorite part is when Akeem had the band play their song when Lisa was mad. I also love the feature where Akeem sorts fatherly advice from his father-in-law. When did he ask him what his mother would say about what was happening? At the movie's end, when Randy Watson came onto the stage? I was swooning. The king's funeral was epic. Wesley Snipes, Michael Blackson, and Tracy Morgan hit their roles right out of the park. So did Teyana Taylor, KiKi Layne, Bella Murphy, Akiley Love, En Vogue, Salt-N-Pepa, Gladys Knight, and Davido. I see this sequel as a classic that might grow on fans over the coming decades.
In this review, I gave my opinion on why mixed feelings exist. Why have some fans given a negative reflection? In short, it is because 1. Their mentalities have changed since the first one. Cultural norms from those times have become outdated. 2. The actors who played our favorite characters have also evolved. We see Zamunda more than thirty years later. Lisa is not the doe-eyed girl who dumped Darryl to be with Akeem. Akeem is not only a father but also a husband and king. And last but not least, today's audience is virtually impossible to please anymore. Compared to now, moviegoers were more appreciative in the 80s and 90s. The movie itself is an instant box-office smash hit already. I honestly hope we get a part three someday.*