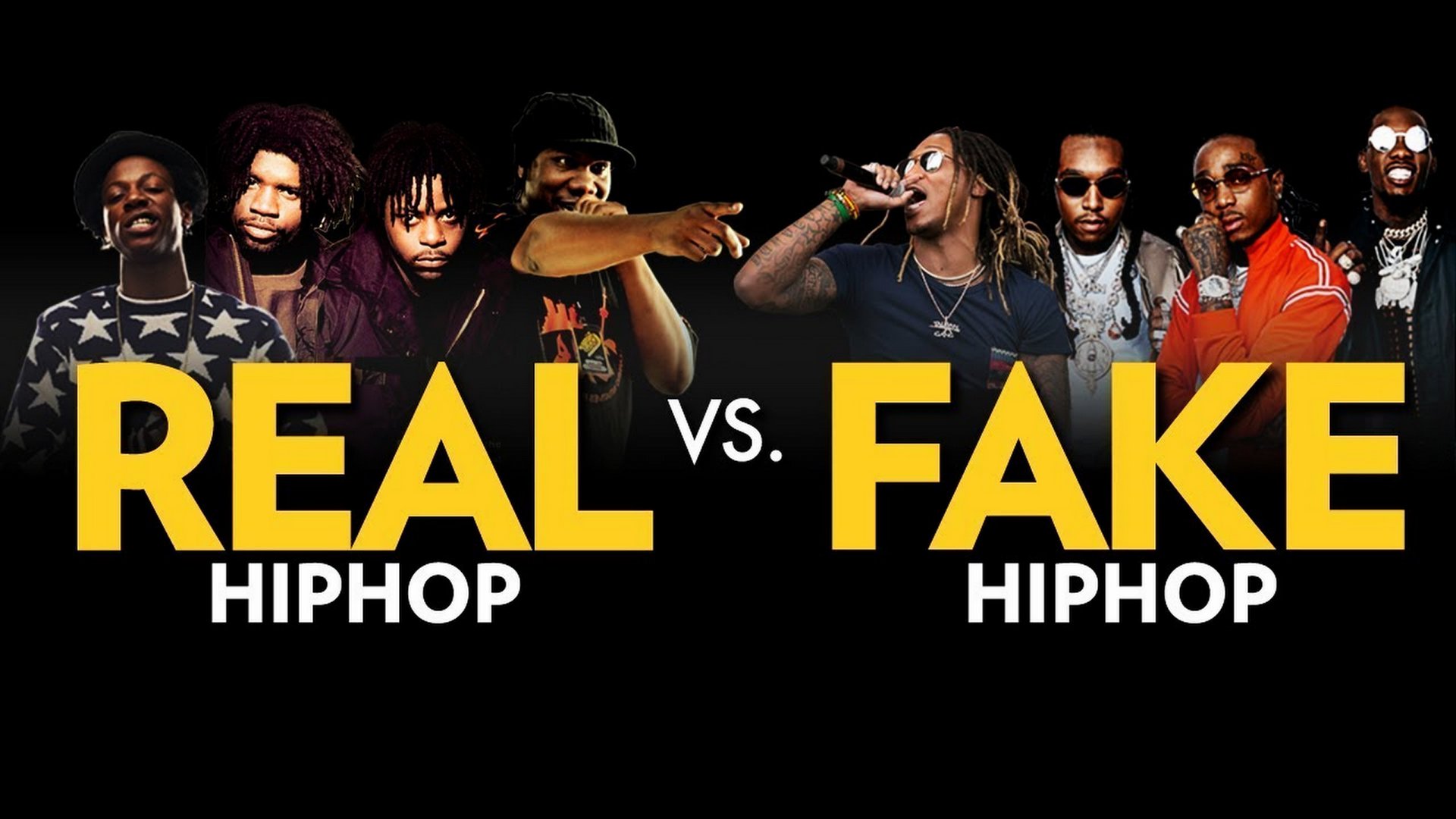 Read Time:
8 Minute, 18 Second
Of course, I have a side that still likes to hear gangsta rap. Every rapper who uses that sort of mood often plays on my stereo. Honestly, I wasn't satisfied with the Molly and Syrup rap. Nor the skinny jeans, face tattoos, and man purses of the 2010s. I genuinely enjoyed this decade's rise of independent podcasts, YouTube influencers, and Hip Hop radio programs. Talented and intelligent people fought to keep the Kulture from getting out of control. People became "Woke." They realized that the major record labels didn't have the best rappers signed up to serve the interests of the Kulture. We identified the Illuminati and protested against systemic brainwashing.
XXL magazine published a piece entitled, "Remembering the Rappers We Lost in the 2010s,"
It was a bittersweet decade for Hip Hop if you asked me. I do not doubt that the 2010s is probably the strangest decade in the history of Hip Hop. During these ten years, we saw the rise and fall of many prominent celebrities from the black community. XXL magazine published a piece entitled "Remembering the Rappers We Lost in the 2010s." They R. I. Ped Guru, Magnolia Shorty, Nate Dogg, Heavy D, Big Bank Hank, Chinx, Hussein Fatal, Bankroll Fresh, Phife Dawg, Shawty Lo, Big Syke, Prodigy, Craig Mack, Bushwick Bill, Nipsey Hussle, Mac Miller, XXXTentacion and many other rappers whom we lost. To an extent, the Kulture became too political for its sound. We saw promising careers come to a screeching halt.

https://www.youtube.com/watch?v=cpy2RrfeHL0
#20: 21 Savage
The first thing I like about a new rapper is originality. By that, I mean having a unique and recognizable style. Don't get me wrong now and then; I'm crazy about the bullshit. To be precise, I'm talking about the gangsta shit. I'm ready to ride as long as the artist has street cred and keeps it on wax. This rapper writes his lyrics and even produces some of his songs. He goes ten toes down with his contribution to the game. I was hungry for real street music in the 2010s, so I appreciated it when 21 Savage entered the scene. I have played his titles "No Heart," "Bank Account," and "A Lot" repeatedly. His dress code is reminiscent of my rap era. The homie even dated Amber Rose once. That must mean his mac game is looking good.
#19: 50 Cent
In the 2010s, I listened to rap music from rappers who became prominent in the late 90s or the 00s. I know this is 2019; I should have moved on by now. Many fans view Fif as a movie or television guy but forgive me. I've bumped his music before he did the "Ghetto Qur'an" or "How to Rob." The only song of his that has played heavily in my headphones or speakers during the last three years is "Big Rich Town." I probably would have coiled that tape a few times if these were cassette days. Around 2014 when he dropped his "Animal Ambition" album, I could not stop playing it. It was a considerable body of work! I wonder why he never released "Street King Immortal."

Sometimes I even take it all the way back and play one of the old mixtapes in the truck.
When you listen to my playlist, you will surely hear a classic 50 Cent or G-Unit song. The truth remains that whenever I've had a few drinks if I happen to be the music selector, at some point, you will hear "Baby by Me," "Many Men," or "21 Questions." Sometimes I even take it back and play one of the old mixtapes in the truck. Readers might wonder why to choose 50 when other rappers have dropped mega hits this decade. The choice was difficult because most of the famous guys now are merely on their first or second album. If you are in my top 20 playlist, you'd have to have a lot of work since I go through many songs.
#18: Tupac Shakur
Most Europeans consider Pac the best rapper ever. I've had plights in Germany, where I played another rapper in the truck, and the kids ran up to me to ask if it was Tupac. I don't know if I should be shocked that this rapper is at the bottom of this list or that he's on it. Tupac had been one of my two greatest emcees of all time for decades. I imagine he hit my top 5 when he dropped "Keep Ya Head Up." By the time he released "All Eyes on Me," he was already my favorite emcee. I mean, look at this. It's been almost twenty-four years since he died prematurely, and he's still on my top 20 Hip Hop playlist! He is arguably the best rapper, but that's probably when other fans are not naming The Notorious BIG.
That album takes me back to the part of my life when I was back and forth…"
I would say he was my best rapper for a long time. Eventually, people like Nas and Jay Z became more prominent just because, (I think) by being alive, they piled up a superior body of work. If Tupac hadn't died and his music career had stayed on the same trajectory as in 1996, he would have been untouchable. Still, I cannot count how many times I blasted his albums in Kreuzberg during the 2010s. I'd been traveling through Europe between 2016 and 2019, so I craved Old Skool, Hip Hop. Little did I know that those simple moments of listening to Tupac or Biggie for the thousandth time would help to shape my music experience of the 2010s.

#17: Freddy Will
Okay, let's get it out of the way. How many of you are wondering why I am among these successful rappers? As if I was trying to give the impression that my shit burst like them. Right? If I hadn't included myself on this list, how many others would ask me why I made a list of my top 20 rappers and didn't mention myself?
Regarding Hip Hop, I haven't released new material since 2014, although some prominent rappers featured me in their songs. What is my excuse? Is it a lack of motivation due to the MeToo climate? Or maybe it is due to too much travel? You may know that as someone who writes lyrics and produces beats, I have recorded many unreleased songs that I listen to all the time.
The crazy part is that I've also published six new books since 2015. Whether in Toronto, Brussels, or Berlin, I drive a lot. One of the first things I do when I slide in the whip is to put on some music. Now let me confess that I play more music from other rappers than myself. I play the "Laboramous" album when I listen to my music. It was intentional; I didn't want it to sound commercial. That album takes me back to the part of my life when I was back and forth between New Jersey and Ontario. Sometimes I play "City of Kings: Reloaded." It was a record I wrote when I was immersed in Toronto. But let me be honest: most fans like my first album more. In any case, you shouldn't be shocked when "Laboramus," "Eye Need U," "Inspired Ur Dream," or "Crash N' Ontario" appear in my playlist.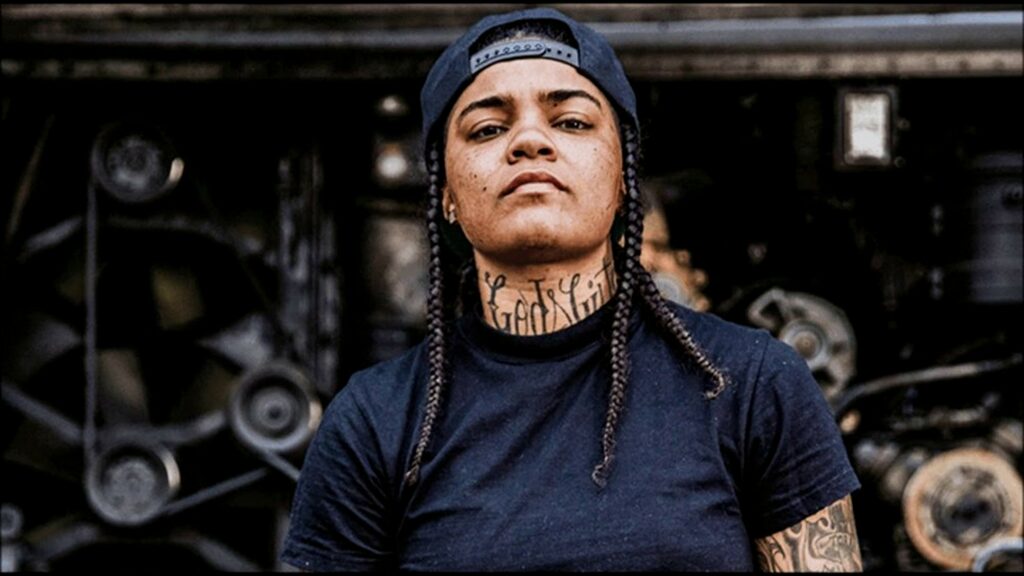 #16: Young Ma
My LGBTQ+ fans are probably surprised that Young Ma is on my list of top rappers of the 2010s. Check it out! Some will blame it on the lesbian bias too. You know how some guys hate gay men, but they love lesbians? Straight men, who wish to seduce? After all, I often criticize some rappers for wearing skinny jeans, man purses, or a wig. I've published a blog about Sodom and Gomorrah and fated the transgender women who defeat natural-born women in contact sports. Subsequently, if I am articulating all those outlooks, I must be a homophobe. Right? Wrong! Well, yes, I am a Christian. Unfortunately for everyone, I wish it didn't, but my Holy Book describes homosexuality as an abomination.
I enjoy gangsta rap with all the cussing, guns, drugs, and rhymes about violence.
Conversely, my religion also dooms murder, adultery, fornication, drunkenness, etc., to the lake of fire. Although I cannot say I commit these particular sins, the one sure thing is I do not place one above the other. My criticism of the gay culture is not that it exists but that I believe some governments and institutions tend to impose it on people who are unwilling to relinquish their age-old traditions. My reaction would be the same if these organizations forced a culture of adultery or fornication on the public. My difference with transgender women playing contact sports with natural-born women is logically fair to natural-born women. It is not to discriminate against transgender women.
They were men at one time. It remains true that their physical abilities are more robust. They have an unfair advantage against women in contact sports like wrestling, boxing, and mixed martial arts. With that, I was said, as long as one does not enforce their sexuality, I never magistrate them based on that. I enjoy gangsta rap with all the cussing, guns, drugs, and violence-related rhymes. So, of course, I'd enjoy an LGBTQ+ rapper who can spit. That's the catch. Young Ma can spit. I don't think I've enjoyed another female rap song better than "Ooouuu." In the 2010s, I can confidently say Young Ma's mixtapes and "Herstory in the Making" banged my speakers and headphones.*