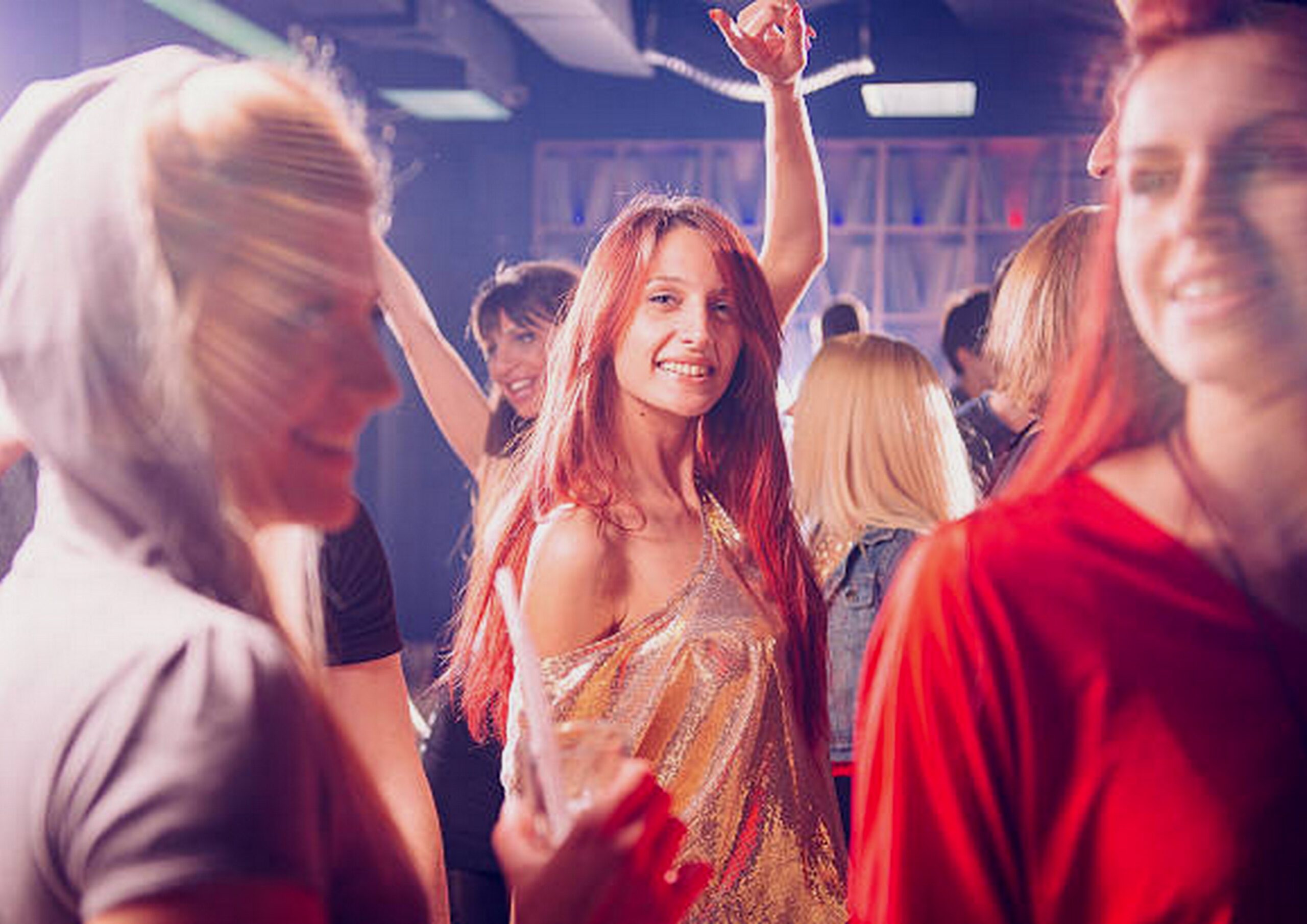 Read Time:
14 Minute, 19 Second
More Disappointments Than Successes Possible
Observe that almost every hypothesis has been fully exploited. For example, when a musician shares music online, WOKE employees at those platforms anticipate how that artist expects the public to respond. The vengeful losers consciously distort the quality of that artist's product to try and undermine the positive narrative surrounding that artist. It's the same with nightlife in popular nightclubs. It's a place to enjoy delicious drinks while peacefully dancing the night away, which is excellent! You expect your favorite songs to blaze from the speakers while colorful LED lights increase your drunken euphoria.
However, in 2023, more and more people consider this midnight excursion a waste of time. Nightclub culture is dying because it's proving disappointing on more and more occasions. I believe this discouragement is purposefully engineered by those who intend to destroy the nightlife culture. In most nightclubs, men are the higher-paying customers. Yet, social engineers target these paying customers. As for the heterosexual club environment, we all know they exist for one main reason – getting laid. You will find those who want to change that narrative. That automatically makes women the target group.
Crowds of men stand in long lines to pay a hefty entrance fee. They intend to socialize with women for extracurricular purposes. In most nightclubs, the prettiest women get free entry for this reason. Now, once the lounge is full of half-naked women, the male customers become too eager to socialize with them. This is where the bouncers get very disrespectful towards their male guests. On the one hand, the club uses women to attract men to spend their hard-earned money in the establishment. On the other hand, the same club also tries to shield the same women from the men whom they've attracted.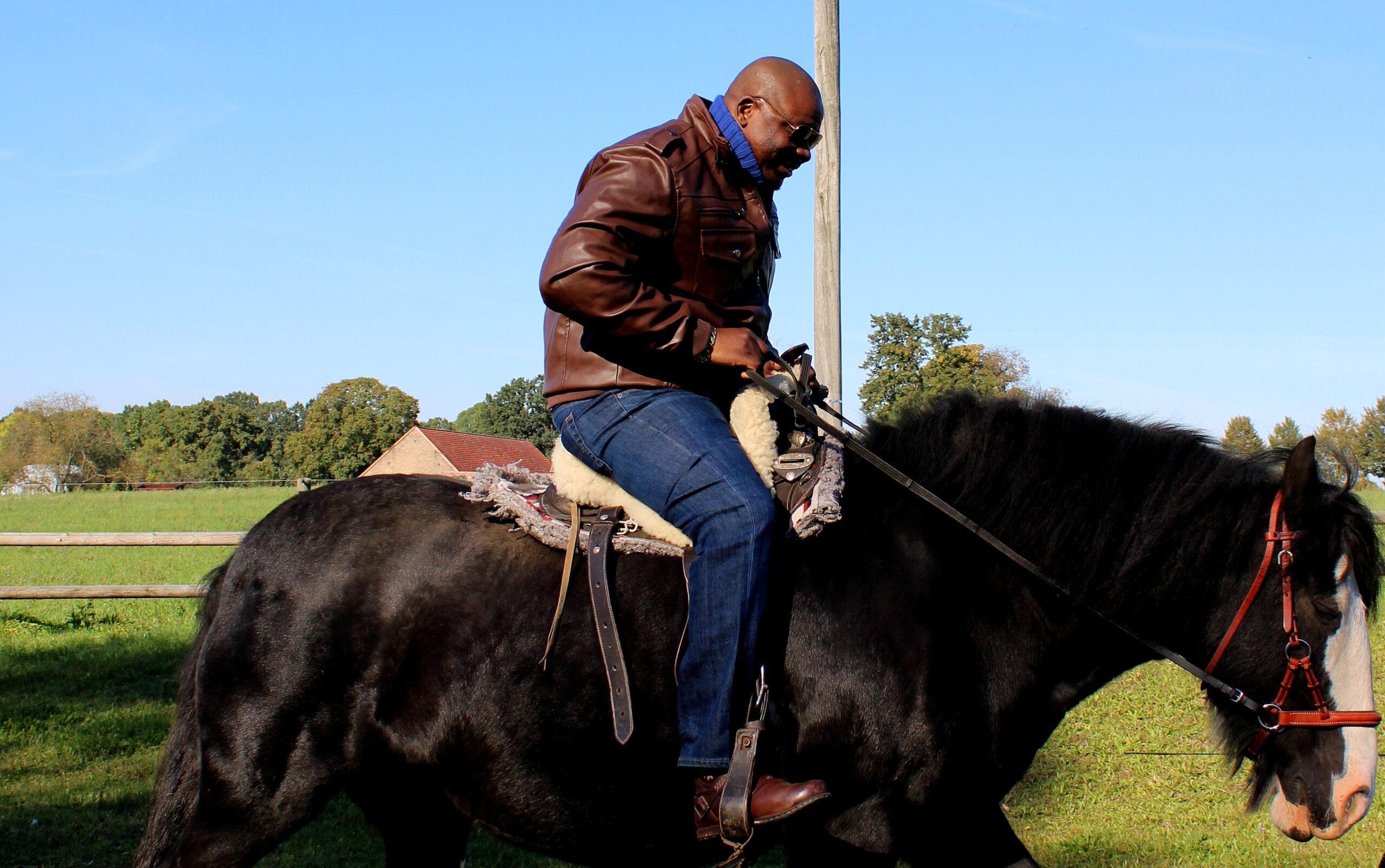 Many nightclubs use the typical bait-and-switch technique to exploit men as paying customers. The bouncer in modern nightclubs is an enemy to the male clients. When the high-paying male customer (who went to the club to socialize with the women in attendance) is not fighting with the bouncer, he's distressed over the lack of good opportunities to be with the women. Ever since the rise of radical feminism, WOKE feminist propaganda has systematically attacked every space known to accommodate heterosexual men. They've forced modern women to refuse to cooperate with the mating processes.
That means many ladies don't accept a gentleman's request to hit the dancefloor. Many will decline the drink he offers. These women fear becoming a victim of foul play. Still, the establishment owners are usually more likely to be where the foul play is generated from and not necessarily the ordinary paying customer. Now, there are some creeps. There's no denying that. Yet, from a general scheme of things, most female clubgoers apply their caution to the wrong individuals. What this means for the average heterosexual male is that he will pay extra money to enter the club after standing in a long line.
Then, after dealing with the bouncer's deliberate rudeness, the bartender will sell him cheap booze at an exorbitant price, only to wind up dancing alone. When a man is not the average Joe collecting rejections, he'll have issues with the songs the DJ has chosen to play. In many nightclubs, the speakers will blast the less inspiring music. All you will see is men and women fist-pumping and jumping by themselves in between frequent selfies and social media browsing on their phones. When the slow groove comes on, the luckiest gentlemen get to rub his pelvis on a pretty lady's backside. Yay?! But… Hell no! Ha!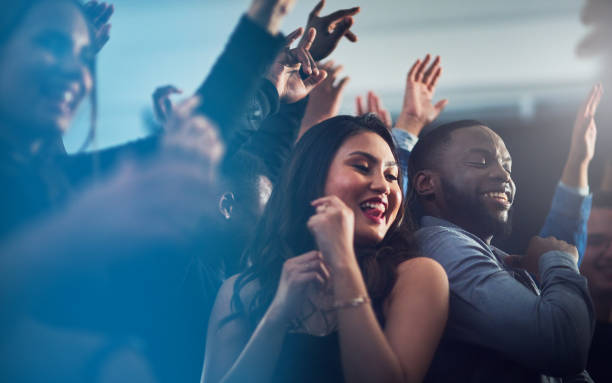 If he's there for sex, softcore porn set to a slow groove on the dance floor should be the highlight of the evening. Right? No! At least until a bouncer throws him out, leaving his bottle service and VIP section to plunder. Nightclub culture is dying because if we look at this from the female's perspective, we see an awkward situation. Fashion dictates that women wear tight, revealing clothing with uncomfortable shoes. Pair this combo with a pretty face and a fantastic body, and men will approach them non-stop. Check this out: When men ask women for photos on dating apps, they usually assume they want a nude photo.
When men offer drinks and ask women to dance at the club, women almost certainly believe they want to rub their pelvis. The softcore porn during the slow groove music is counterproductive to the developing general stereotype. It gives credence to male discrimination. The law of demand dictates that women have the power to choose from the male attention they receive at the nightclub. Sometimes, this overwhelming flow of affection is too much. The women develop an attitude as a way to reject the several gentlemen who hound them firmly. The disappointment begins with the education we receive.
No! I will not take another nude photo! Or, damn it, no! I don't know you well enough to let you wrap your arms around me and rub your pelvis against my butt while breathing on my neck. No, sir! To avoid another rejection, some guys become creeps. They get behind women they don't know and grab them by the waist. The woman turns to see a drunk stranger smiling in her private quarters. She resents this. What can she do? She moves away, complains, or, luckily, her friends rescue her. Her trauma then taints the image of the other gentlemen in the room. Everyone says the man should ask the woman first.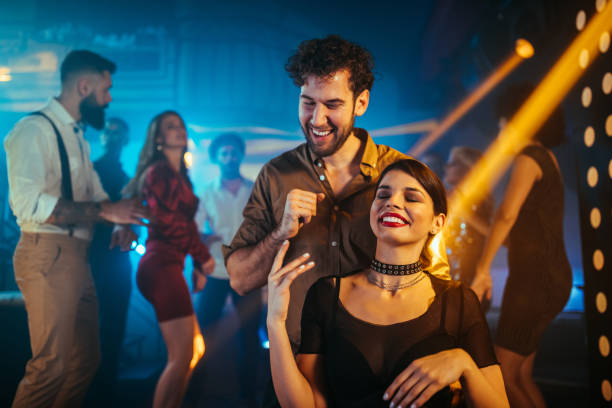 He says when he asks, he gets a no. It's very disappointing for both men and women who later decide against going to the nightclub the next time. To recap, let's go through an undeniable list of nightclub dissatisfaction. First comes fashion. Women wear tight, revealing clothing with uncomfortable shoes that draw much-unwanted male attention. Men wear designer outfits that are too expensive but draw less coveted female attention. Second, it's the transportation. Those arriving by car must pay for parking, and those arriving by public transport should expect some inconvenience when picking someone up.
Third is the long line to get into the club. Some people wait over an hour to get in. Every man pays full admission to the venue, while the best-looking women get free entry. All that time and energy was spent getting into the expensive club. Once they're in, the fourth edition emerges. The DJ plays the wrong songs. The sound is so loud that people have to shout to communicate. In fifth place is the queue to buy their favorite beer, spirit, or cocktail that the club sells at an exorbitant price. Sixth is the problem of who will dance with whom on that sticky, hot, crowded dance floor. Who is a creep? Who is a snob?
Does she have an attitude? Who stepped on someone's precious shoes? If we believe the whispers, all men in the club are creeps, while all women are their potential victims. At night's end, the man wakes up with far less money than before. He has a throbbing hangover from drinking so much alcohol the night before and is extremely horny. The lady may wake up naked with a not-so-gentle guy snoring beside her. She realizes she's had several rounds of unprotected sex with a stranger. After this cycle repeats, people think of better ways to spend their time and hard-earned money. That's why I believe that picking someone up from the club is only beneficial if it results in a relationship or marriage in the future.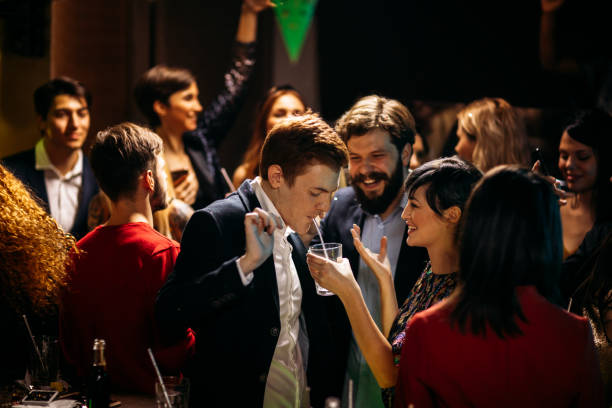 Private Parties and Invitation-Only Gatherings
Have you noticed that the hottest nightclubs are full of average Johns and Suzys? What's up? Where are all the independent rappers, IG models, internet celebrities, liberated entrepreneurs, or popular content creators? Where are the business owners, professionals, and executives? Why do you never meet celebrities, athletes, or influencers in the club anymore? The answer is simple: we now go to private, invite-only parties. Due to obvious reasons, I rarely do a show in a public venue anymore. Almost all of my events occur at speakeasy locations – the information on when and where is quiet as kept.
Many high-profile celebrities and influencers frequent crowd-controlled venues. The bouncer is respectful there. The bartender offers first-class service, and the DJ plays the right music. In many cases, parking is done by a valet as the guest enters a safe and relaxed environment where the men are not seen as creeps. The women are not labeled as snobs. Choosing someone for a passionate one-night stand is plausible. Men and women can sip top-shelf drinks, converse, and impress each other on the dance floor. Some of them even offer an all-night buffet and have a pool where guests can go for a swim.
There are couches for couples transitioning from PDA to long snogging. Some may not even seek a relationship. Those who do might not judge each other after a spirited night of unbridled fun and passion. This is another reason why the nightclub culture is dying out. People have discovered better. Nowadays, everyone has a camera phone. In addition, some idle losers make it their mission to disturb other people. They see someone getting into their car after leaving the club and call the police. The loser envies you, having the time of your life in your VIP section (in the nightclub), and starts the drama.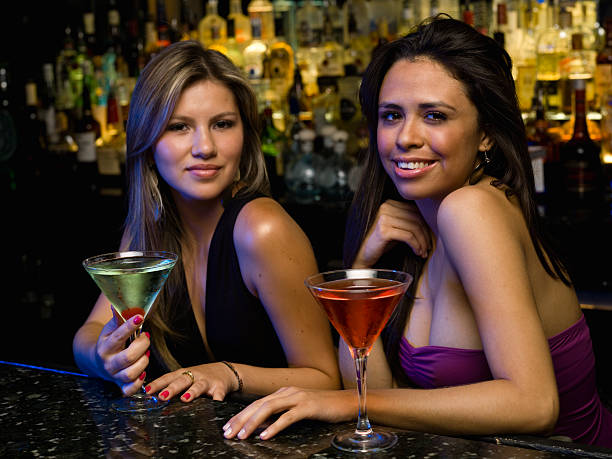 Maybe you're kissing someone they think you shouldn't be fucking. Perhaps you have more resources than they thought. They don't believe in your talents or that you deserve what you've earned. A man may get many signals from the opposite sex. Or a woman gets a lot of positive attention from the men in the club. In the past, such statuses boosted your morale or influence. These days, it's almost certain that an idle loser will not only have a problem with that, but they'll also fib or sabotage your evening. Due to the WOKE culture and the court of public opinion, an uncontrolled public space has become too regular.
Sometimes, a persuasive feminist in the nightclub may become triggered by the presence of a confident man. They may go the extra mile to humiliate him just because he's high status, splurging on the finer things while having a great time. Another time, it could be an internet troll with decent IT skills who uses IP addresses to hack their target's emails, dating apps, social media, and other online activities. Then, they use the stolen data to trigger some form of profiling or discrimination against their victim. These trolls may even have administrative access to search engines, social media, or dating app companies.
Nothing is more annoying than wasting time and resources to hand this troll's ass back to him or her—many people with better things to do avoid nightclubs to prevent this nonsense. Once upon a time, many independent rappers, content creators, IG models, and celebrities went to popular nightclubs as influencers with regional popularity. We are self-made entrepreneurs and regional celebrities with a six-figure income. Some have become millionaires. Some are passport brothers, digital nomads, or international business people. Such guys become good targets for internet trolls, idle haters, woke mobs, gold diggers, gangs, pimps, prostitutes, sketchy bouncers, and unprofessional bartenders.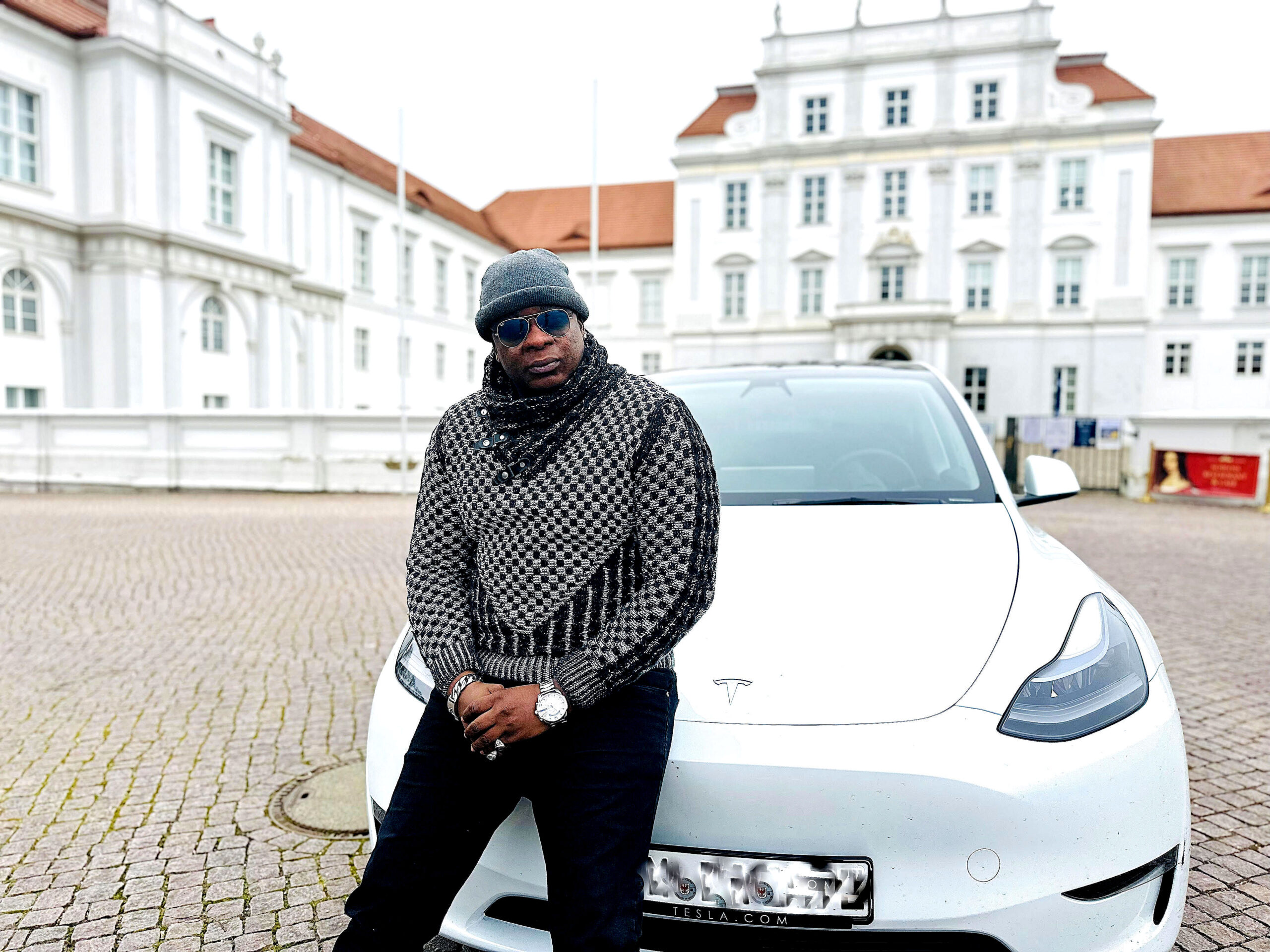 We have a community where many people have succeeded in their corporate jobs as executives or independent careers as developers and entrepreneurs. The liquid must find its level. Once you reach a certain level of consciousness, you can't go to a regular nightclub anymore. Unfortunately, due to the polarization of modern society, it's almost impossible to enter a public space without getting into trouble. You can often see celebrities being followed by paparazzi. Fans want to stop her on the street to take photos. Remember when Bow Wow shared pictures of a private jet flying on a commercial airline?
A fan immediately exposed him by snapping a photo of him inside the commercial airline and sharing it on social media. Someone could be filming you. We just heard some reports about a man who noticed the late FBG Duck while shopping. They allege that this man secretly called Duck's enemies, giving them his location. The enemies arrived within minutes to murder Duck in a hail of bullets. A security guard filmed the caller. Who knew a loser would learn Information Technology only to use the knowledge to vandalize more successful people on Wikipedia, social media, dating apps, and search engines? That's our world!
No Place for Older Folk in a Generation Gap
Nightclub culture is probably dying only for people from the older generation. Admittedly, today's customs have given the younger generation second-to-none freedom. And… to many older men, modern feminists look incredibly delicious from head to toe. Remember, most men adore women! Although these young ladies are in the club for fun, flirting can get tricky (sometimes) when an older man approaches them. For one, the lounges are so crowded and chaotic that the older man might need help knowing where to begin. Polarization dictates that he cannot be applauded for his gallant acts or behavior.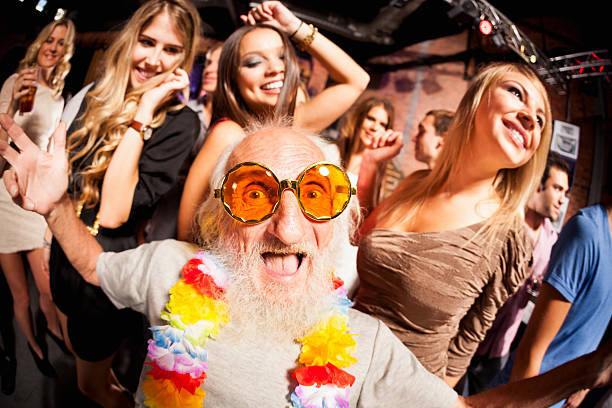 These could be against his interest if he did them to the wrong kind of WOKE young lady. With Generation X in their mid-forties and fifties, our interests are not like those before us. We are the Hip Hop generation—the trendsetters. One of the barriers that we must overcome is the age gap. Before our era, it was common for men to marry their sweethearts in their early twenties. By age thirty, they would be living a full-fledged family life. Some already had several children by the time they were in their mid-thirties. Our fathers and uncles became religious men and kept a strict 9-5 routine to support their family.
They forewent nightlife adventures. We watched our fathers and uncles grow old and fat, with beer bellies in their forties. They cheated on their wives, smoked cigarettes, and lived as functioning alcoholics. Their lifestyle was mundane. Now, we live in a time when there is a high divorce rate and a low birth rate. Many older men have become single, while many younger women are unmarried. Ironically, there's always a cultural disagreement when these two groups celebrate life in the same space. Generation X pioneered urban civilization and normalized a hip nightlife culture. We have retained a youthful appearance.
We watched our weight, groomed and dressed youthfully, staying streetwise even after marriage or parenthood. Gen X commercialized the hustle and bustle. Many got married well into their 30s after avoiding the 9-5 cadence like a plague. We remained so fashionable and independent that many established trends have become classic benchmarks. Moreover, Gen X is the generation reinventing itself to stay relevant even after some have passed their fiftyth to sixtyth birthday. Still, the unrestrained nightclub scene has changed ever so slightly with the Millennials and Gen Z's rise to prominence.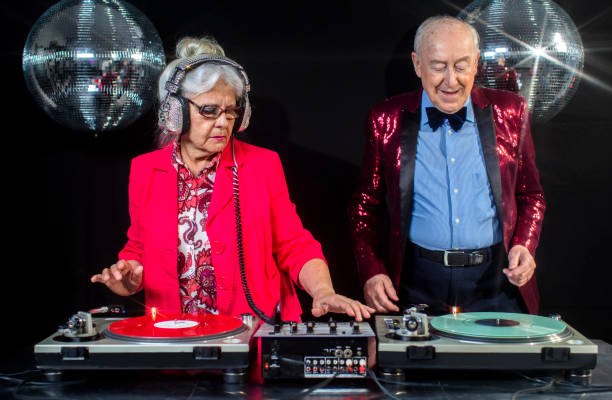 As Millennials and Gen Z reached their prime, a culture clash erupted, making it more uncomfortable for the older generations. Where it's often tolerated when a cougar prowls through the nightclub, it doesn't always sit the same way when the person with gray hair is a man. Funnily, the older men have no interest in hooking up with cougars. But the cougar, if she wanted, could bring a young man home every night. In my mid-forties, I often could not dance to more than four songs before requiring a cold drink and a comfortable seat. Trying to secure comfortable seating in today's nightclub makes one invisible.
The young adults are not only out-drinking the older generation, but their weed and other drugs are laced with heavy chemicals that Gen X wouldn't dream of ingesting. In summary, cultural change has also impacted nightlife through social and ideological shifts. Younger generations have opposing feelings, for example, equality and WOKE culture. They have a different fashion sense, such as skinny jeans or men wearing garments that previous generations call feminine clothing. The musical themes aren't the same anymore. Many have embraced the old school and still listen to hits from the 1980s and 1990s.
Typically, the older generations admired the youth and wanted to be like them. Generation X and the older generation only sometimes fit into the younger crowd even as we have remained outgoing. I have observed in Germany that there are age restrictions for certain parties. It may prevent generations from conflicting. To enter the Old but Gold Hip Hop Party, one must present an identification of 30 years old. The nightlife culture could die due to clashes between the older and younger generations. These are my observations. If you have any, why don't you write an article to outline your perspective on the subject?*