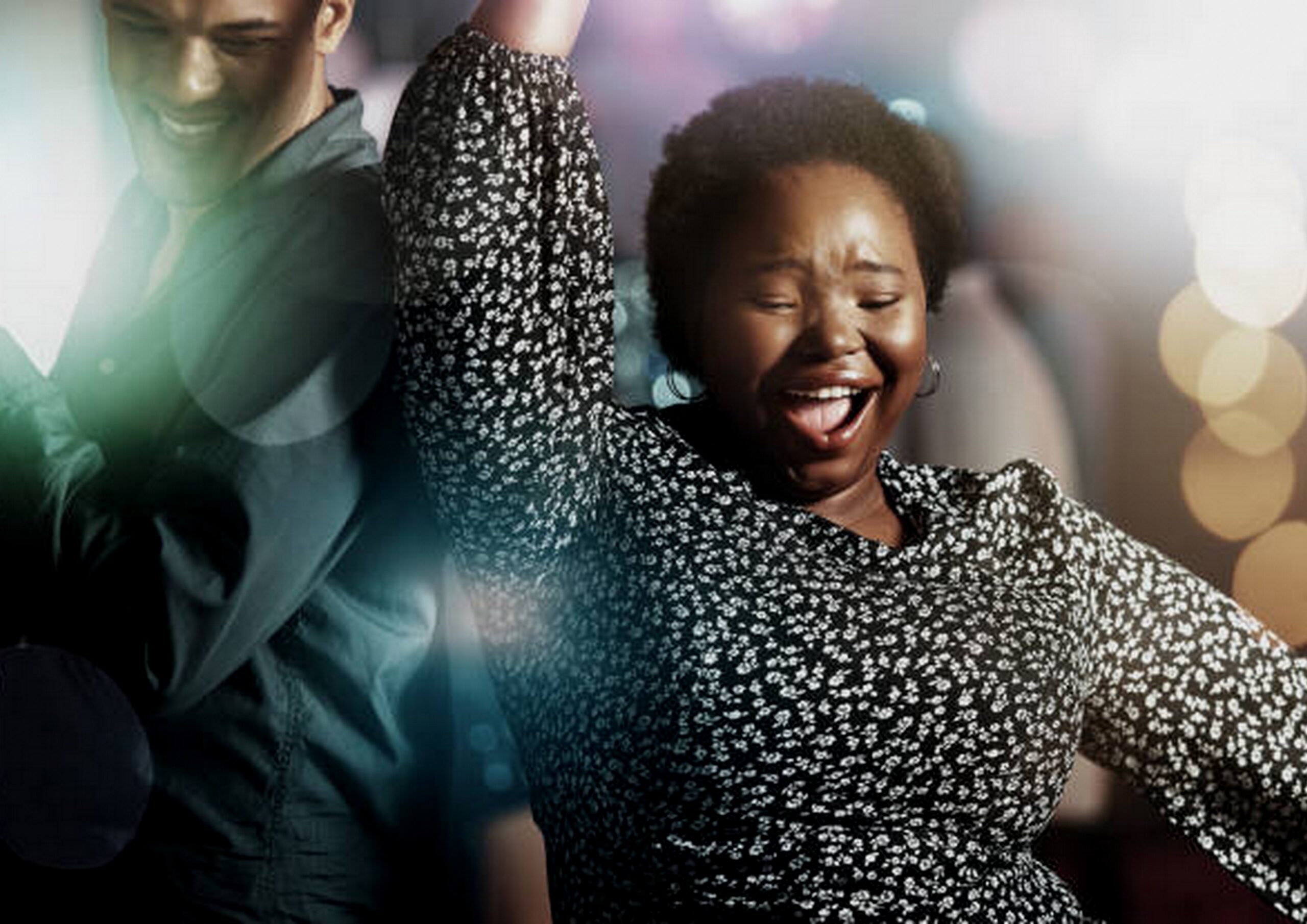 Read Time:
14 Minute, 32 Second
Variance, Egocentricity, and Competitiveness in Straight Men
This observation will likely cross some minds because I may not know how best to communicate it.  However, I will paint this picture with as small a brush as possible by answering the question. Why do men go to nightclubs? Well, for starters, men built and designed lounges and nightclubs. Since men established the nightlife culture, men initially went there for business. If he doesn't own the facility, he runs it. He could also be the head of security. No? Do you disagree? Let's forget the builders, plumbers, electricians, and carpenters. The bouncer is the first member of staff contacted by the club visitor.
If not, they may have reached the facility via phone or the Internet. Whether it's the DJ, the bartender, or the promoter, we must agree that these people work for the establishment. Another work-related reason why men go to nightclubs is to meet fellow entrepreneurs for business activities. That is probably why you will meet many musicians, actors, and comedians there. There's always a thirsty A&R (artist and repertoire) or two in a lounge or nightclub looking for promising new artists to sign to a record label or music publisher. The drug dealers and pimps also frequent the facility for business reasons.
We can confirm the observation that one of the main reasons men go to the nightclub is to make money. The prevailing explanation is that lounges and nightclubs are full of drunk or horny women whom men spend ridiculous amounts to seduce or court. That brings us to our second observation. Heterosexual men go to nightclubs and lounges to seduce beautiful women, hoping to have sex with them. Heck, some are there to find a girlfriend or wife. Biologically speaking, sex is not only an act of pleasure but procreation. Therefore, these male clubbers are subconsciously there to mate and reproduce.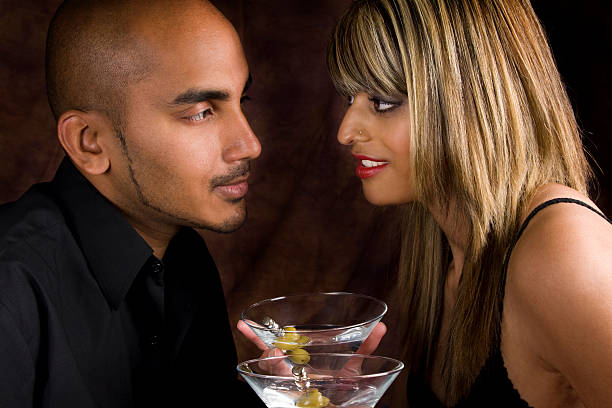 Career, finances, and matters of the heart are essential, don't you agree? But… The nightclub is a place to make money or find someone to reproduce your genes. Are heterosexual women arriving there for the same reasons? Yes, female nightclub owners, promoters, bartenders, and bouncers exist. How many women dress up to work the night shift at a nightclub? This does not apply to strippers, go-go dancers, and prostitutes. Civilization stigmatizes the women who go out for sexual concerns. Many female executives, professionals, or students now insist they wouldn't go out to find a sex or love partner.
Many women say they are in the club to have fun with friends by sipping cocktails and letting off steam on the dance floor. Yet, flirting is inevitable when you surround hundreds of testosterone-filled men with happily drunk women with great bodies. Of course, many of these men will strategize. A purebred heterosexual male in this backdrop should envision enjoyable sexual positions when naked with these already half-naked women. As these sexii angels and demonesses drink the night away, straight men shouldn't help sexual images pop into their heads. That's what's missing in nightclubs today.
Of course, it depends on your country and city, but that's mainly the desire of straight men. Most men in the club, including those who came for business, hit on at least ten women. They're looking for someone who will agree to their sexual offer. Drug dealers and pimps thrive on this lack of self-control, which the men openly flaunt. Nightlife culture should thrive when women have an equal interest with men. In this case, it would be up to the women to decide who they will accept and reject. If wooing the women isn't hard, convincing them to go to your apartment for passionate bedroom fun should be a success.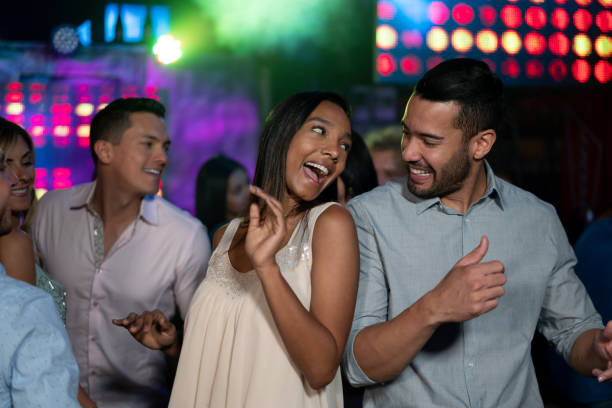 Moreover, there are often men in the club who would ensure that the woman does not decide to follow another man home. This is true regardless of whether it would lead to long-term relationships and marriage. Most people refer to such men as cockblockers. Some are relationships, marriage, and reproducing your gene blockers. The nightclub is a battlefield for genetic warfare. Nevertheless, while the women slurp down cocktails, they jump to the DJ's hot mix. Every heterosexual man in the club will probably be laying down their charm to woo one of them for the reasons already mentioned.
Women will start to see these men fawning over them. The variance, egocentricity, and competitive nature of heterosexual men come alive. Women with banging bodies are happily drunk in the nightclub. One man flashes his most alluring smile, but before she can take that in, the other man distracts her with a properly rehearsed conversation. Everywhere these women turn, a gentleman shoves a tasty cocktail in their faces. They run in and out of the restroom only to return to more men exhibiting courtesy and respect, hoping one of them will see him as someone with whom she wants to have sex tonight.
Those men who believe a woman is out of their league will settle for unwanted groping or a hopeful dry hump on the dancefloor. That's precisely when a pimp steps in to offer a sexii prostitute to the horny clubgoer. After all, that imagining, groping, and dry humping on these banging, half-naked women, his manhood is about to burn a hole through his jeans. This guy will blow next month's rent for a night with the option the pimp has suggested. Can anyone see why this customer may not return to the nightclub for at least one year? And that's when he got robbed after a night of dancing, sex, and cuddles.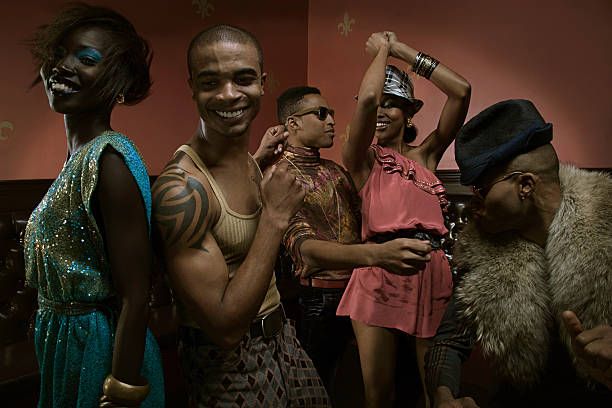 Imagine what happens to the guy who did not succeed at all. He may resent the nightclub entirely. Men are killing the innocents in clubbing. Most law-abiding sexii sexiies aren't in the nightclub for business purposes. They doll up and show up there with friends to have fun, accepting free drinks from generous men when dancing the night away. These young women are not there for sex. Most don't trust strangers and say hell no to a one-night stand. The nightclub is not where some modern women go to find a boyfriend. These women have a mind of their own, so it's virtually impossible to sway them.
Some even bring their cockblocker to intercept any horny Cassanova with enough wild to woo them. They avoid following a horny man to his apartment, even after drinking several margaritas. If not, they may get sick and vomit, taking fun in the bedroom entirely off the table. That means the competition is tough. Only a few ladies will show their wild side that night. To end up having a crazy time with one of them (with a banging body), the men in the club may have to step on each other's precious shoes or undermine each other's best effort. One guy gets her drunk while the other slips away, taking her with him.
That's because heterosexual men don't have a unified strategy that ensures everyone's success. Most are individualistic. There's a caste/status mentality. Some depend on their brilliance. Others rely on their strength. Those who have it lean heavily on their wealth. A man with wealth, power, and intelligence will cut down a thousand others to have the woman with the prettiest face agree to do sexual things with him. Competition is probably a primary reason you will find the other guy being attended by paramedics after getting punched, stabbed, or shot over a deal gone wrong or a lovely darling in the club.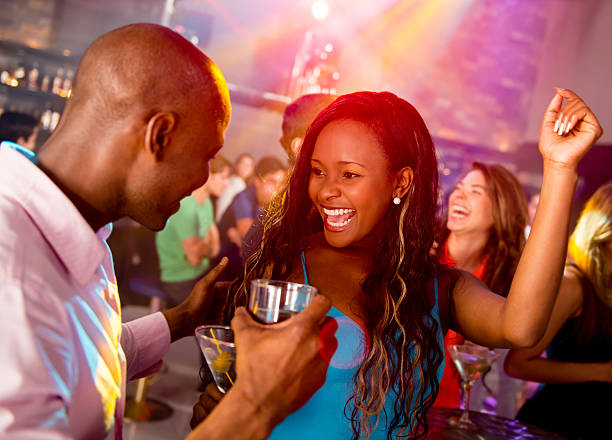 I may have already made my point, but I will repeat it to hammer it down even further. Another of my observations is that nightclub culture is dying today because it has turned into a sex-chase culture. In many progressive cities, alcohol drinking and premarital sex are not against the law. The sex chasing goes down everywhere, from the bathroom stall to the bushes to the backseat of a parked car. Many hotels and motels have become temporary brothels. Everyone from coworkers to college mates or random strangers who met on a dating site is booking an Airbnb or a motel room for one expressed intent.
Typically, conservative-minded people avoid nightclubs today because of the direct sexual advances they receive from tipsy strangers. Some are well-dressed and courteous gentlemen groping a sweet-smelling executive dancing with a tall drink in her hand. This fruity drink is often peppered with several shots of premium vodka. As one would expect, scammers lurk in the crowd, looking to orchestrate scenarios that drain unsuspecting gentlemen's bank accounts. This is where the nightclub experience takes another dark turn. Men go to the club to woo the women and have no particular perception of casual sex.
Then there are the others who capitalize on the fact that sexual attraction cannot be denied, as it is left to an individual to decide what they want, as nobody can determine this for them. Therefore, they exploit those who come there to meet people for hooking up purposes. Since there are no restrictions on who can approach whom, the scammers proceed with sexual advances toward the rich men they hope to rob. These are men using women to deprive other men. They slip chemical substances into the man's cold whiskey. By the time he wakes up the next day, they have run away with some of his valuables.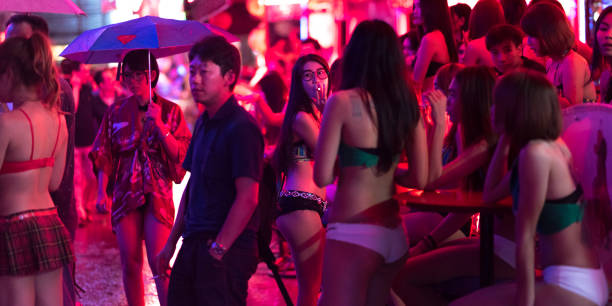 The scammers know that a man who wishes to engage in sexual activities can try to get a side chick or a one-night stand. At the bare minimum, he may hire a sexy escort to follow him to his Airbnb. It takes money to accomplish this covert operation. Such a man can be easily caught red-handed by showing those photos to his employer, wife, and kids. Can you see why some men prefer to meet women on a dating app instead of picking them up from the lounge in a popular nightclub? Since the nightlife promotes a sex culture, it's easy to assume that one can pay for a thirsty one-night stand.
Simps Don't Get Certified Before Entering the Nightclub
This one is for the fellas! There is an argument that some men don't go to nightclubs to meet women. God bless them! Still, most people go there to socialize with the opposite sex. One of the reasons why the nightclub culture is dying is because most guys are simps. In the club, women get goosebumps when they turn their heads at the right men. Fellas are happy when the beauties flirt back. Some of the simps need to learn how to play the nightclub game. If you are an outgoing person, nightlife is an excellent choice. You know some well-known nightclubs in your city that cater to the interests of straight men.
Men are big spenders in the nightlife scene—even today when there's a lot of fuss about gender equality. Some establishments have a few stripper poles for hot and charming ladies. Unlike in the past, it's easy to have sex with many dancers. Most women in nightlife have a soft spot for men with great shapes and muscles. Some go for men with full-face beards, others fall in love with the goatee, and others go for men without facial hair. Whatever the choice of the beautiful darlings in the club, it's always advisable for men to dress to impress, trim their hair, groom themselves, and present the friendliest vibe possible.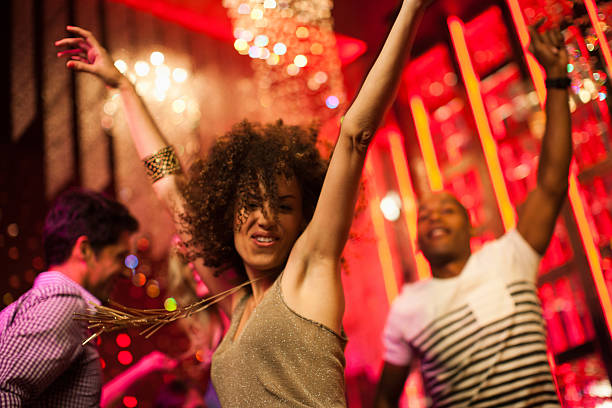 When I started going to the nightclub, I chose the ones that played the kind of music I loved. Then, I learned the dance moves and the lyrics to sing along on the dancefloor while admiring the musical culture. As a rapper, I used to frequent the open mic venues that doubled as a nightclub to rock the mic while everyone danced. I often observed that people who came to drink there got drunk very quickly. Suppose they didn't know how to dance or sing along to the music. Their chances of getting laid decreased drastically. Those guys were often treated like creeps, immediately putting women off.
That's simply because beautiful ladies also come to the establishment to look for handsome and sexy men to take home. People with different tastes seek specific pleasures that suit their liking. For example, do people from the LGBTQIA+ community flock to a nightclub full of straight R&B people? A Techno lover frequenting a Jazz nightclub? Nightlife culture sucks when one is in the wrong club! It's not that they aren't welcome there. They would have a better time in a comfortable place for like-minded people with similar interests. Of course, as a straight Hiphoppa, my consensus on the subject would be similar.
To avoid making a long story even longer, I'll skip the details and give a general point of view on what most straight people with a traditional mindset would do in a nightclub. My argument is men go to nightclubs to make money, hook up with sexy women, and have a great time. You might not know what I'm talking about if you have yet to go to the club and made an extra thousand off a side hustle. Either way, to accomplish that, the most successful people are the ones who dress for the occasion. Yes, you can dress to express yourself. Or, could you dress to fit the character you plan to play that night?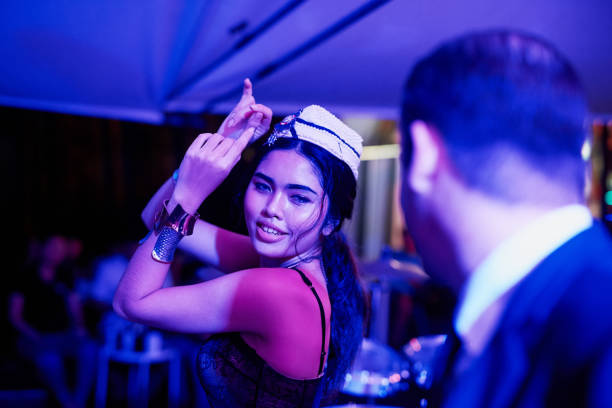 In the movie Django, there's a part when Jamie Fox's character was asked to give his best rendition of a one-eyed Joe. What happens when guys are uncertified Macs who did not dress for the occasion? They fumbled over the woman who tried to look like a dream when they went there. The lady's makeup is on point, with the right colors. Many paint their lips lush and appealing. These women are looking for healthy men, and they're looking for well-dressed rappers or bad boys to get laid that night. Some ladies wear designer clothes, shoes, and accessories to nightclubs as if they are supermodels or celebrities.
That means there's an excellent chance for the men who see them to be attracted to them. Interestingly, it's not just the younger ladies causing a stir in the club. Looking closely, one will notice more than a few mature cougars walking around. The nightclub is a fashion runway today. For some, the best-looking people wear designer clothes while standing in their VIP section, dancing the night away. That can be too expensive for some. Any certified Mac will tell you that hooking up with a cougar at the club is much more complicated than hooking up with middle-aged men. There can be many reasons for this.
Nevertheless, if an experienced clubber does not care for himself, he could receive a severe rejection, and his confidence would be shaken for years. In 2023, most women are liberal and open-minded. A trim, handsome gentleman who hasn't gotten drunk too quickly could have an adventurous time with the lady he met that night. His night could end with unforgettable fun. Just remember that most women aren't just looking for fun, even if they sign up on Tinder or go to a nightclub. Some want relationships that go somewhere. I want you to know that many expect a call to invite them to a suitable appointment.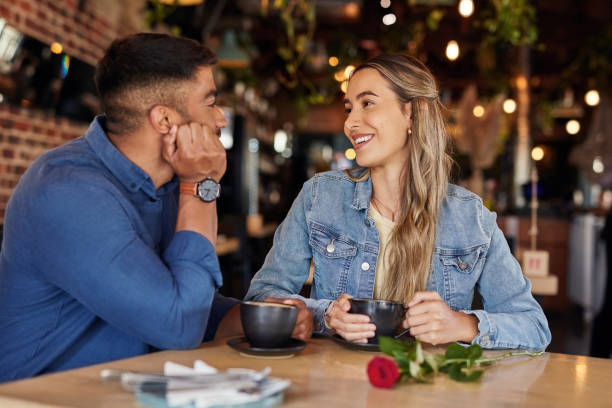 Chances are that this man will even meet his girlfriend or wife this way. If the woman dancing with him in the club is the woman of his dreams, his challenge is convincing her that he's the one. Once he can court her and prove that, you'll see that the club is more than just a place to get wasted. Regarding the relationship that results, it will serve him well if he can make her feel flattered by praising her beauty, making her laugh, and engaging in sensible conversations that stimulate her mind. If you understand my point of view, you will realize that it takes effort to be successful with open-minded people.
And, of course, as a man or woman in the club, not everyone will like or get along with you. Not everyone will feel a connection to your energy. Give those people their freedom. Give them their space. You might even meet a flirty and friendly person who is uninterested in more than that. As a word for the wise, I would advise those wearing expensive clothes in the nightclub to be vigilant. That goes for everyone. Lounges are often a thirst trap. You don't want to argue with someone who rejected you, as drunk situations can get emotional. Drug dealers and pimps are looking for unsuspecting people to mug.
Stumbling into a dark corner with a flirty stranger can become a robbery. I've heard of flirty strangers who go to the club for a one-night stand and then rob the person they hooked up with. There's also the possibility of a woman reporting a severe allegation of harassment or worse to the police. Speaking of law enforcement, racial profiling, and other scams can target those who dominate the scene. Generally, a certified Mac is wary of STDs, fraud, pickpocketing, and law enforcement. Nightclub culture is dying because people cannot keep up with the sex-chasing lifestyle. Picture the club as a theater.*