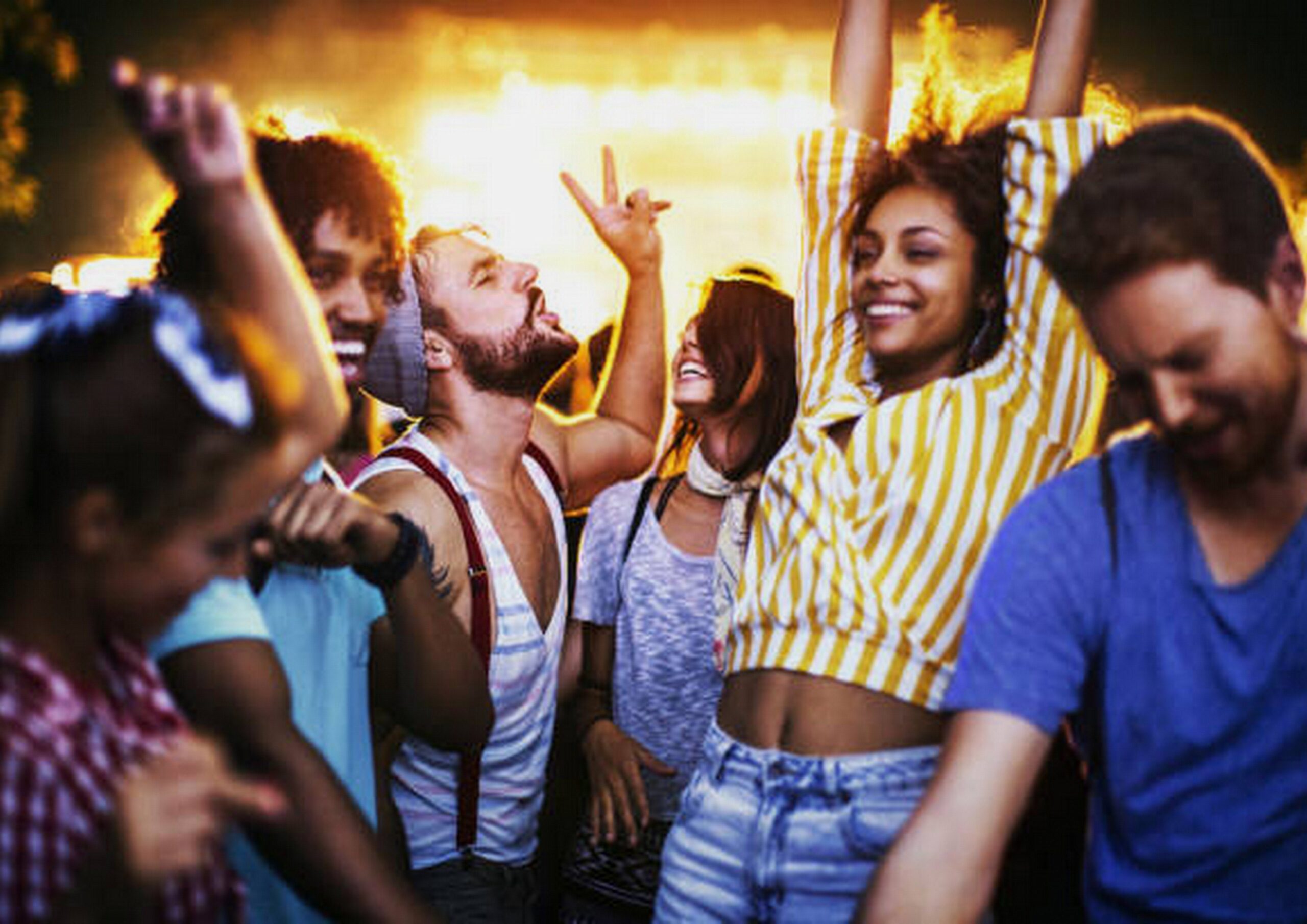 Read Time:
14 Minute, 2 Second
Men love nothing more than their female counterparts in humanity. Everyone is fully aware of this! We're overly obsessed with women. Their beauty, their smell, the tone of their voice, the feminine movements of her body, and everything that goes with it. Essentially, men are so obsessed with women that many women can enter most nightclubs for free. Women can even get drunk, high, and experience mind-blowing orgasms without begging. All they have to do is be willing. If the woman is willing, some men will deliver if they may. That's the idea in a traditional nightclub setting, but it has changed somewhat.
Excessive Cost for Parking, Entrance & Drinks
I've said it before. Driving to a nightclub is a headache nowadays. Ladies can enter the venue for free, but a guy must pay a hefty sum to pass through the door. In addition to that, you will find that the club sells $30 vodkas for hundreds of dollars. It fascinated me to see other people saying the same thing. As we have readers from different continents, let me continue by saying that some of these experiences occur in big cities. Also, we have different generations of people with different backgrounds, levels of wealth, and status. No matter how amazing someone is, there is always someone greater or smaller than that.
An attractive lady who wasn't there with friends or a boyfriend.
In this segment, I'd like to let you know my observations and then show the impressions of a few others. Before I went to nightclubs to promote my music, I'd go there to talk to females or meet a lady on a date. Of course, I'm talking about my high school and college years. Once I had the cash, I wore a sociable outfit: a nice pair of Paco or Boss jeans, a t-shirt with a photo of Tupac, Biggie, Bob Marley, or Snoop Dogg printed on it, and Lugz boots. After queuing into the club, I bought a pint of Heineken and scoured it for a lonely damsel. By that, I mean an attractive lady who wasn't there with friends or a boyfriend.
Once I found one, I asked for a dance. Depending on how erotic the dance was, I'd offer her a pint, ask for more dances, and pray to take her home afterward. I was young, stupid, and full of testosterone. My goal was to make love. Hey, you can find a decent girlfriend this way. However, in most cases, those plans did not come to fruition. I got a pocket full of phone numbers that just turned me off and started again the next time I went out. By the time I was college-age, I saw more success in wooing the thong off a young lady from the club. The question turned to quality now that slut shaming became the next issue.
There was also the fear of vodka goggles when the lady no longer looked so attractive after removing her makeup. Yes, in my era, clubbing was about meeting women to sweat it out on the dancefloor! Getting drunk was NOT the priority. Three beers were enough for the night. The lady who said yes often got to nurse two fruity drinks over a long conversation. It was about socializing with the opposite sex. We learned the best dances and the lyrics to the hottest songs. The slow jam portion of the evening was crucial for a young man who successfully courted a beautiful lady and ensured they performed well.
I no longer took my partner to a club.
By the time I entered the workforce, clubbing had gone from a pickup scene to a date location. Guys were committed to one main girlfriend at a minimum. So, at this stage, it was about taking her to have a great time. It was about dressing up, driving an excellent, clean ride, paying a few extra bucks for a fast-track entrance, securing a VIP table, and having a great time. Then, we'd return to the apartment to spend the night. In those days, spending the night was a big deal. We made love all night. However, this nightlife experience quickly subsided when people ran into their other love interests at the same nightclub.
Or some other drama. When brawls started to become a shooting, the experience began to take a more serious tone. I quickly reached a point where I no longer took my partner to a club. Besides, I no longer asked random women for a dance with the hope of seducing them. Collecting the phone numbers of drunk women was also out of the question. They didn't remember anything. I soon became the host of a brand-new mixtape. My focus shifted to performing my latest song at the club. I made friends with DJs, bribed them to hand me the mic, and put on my instrumental when everyone got on the dance floor.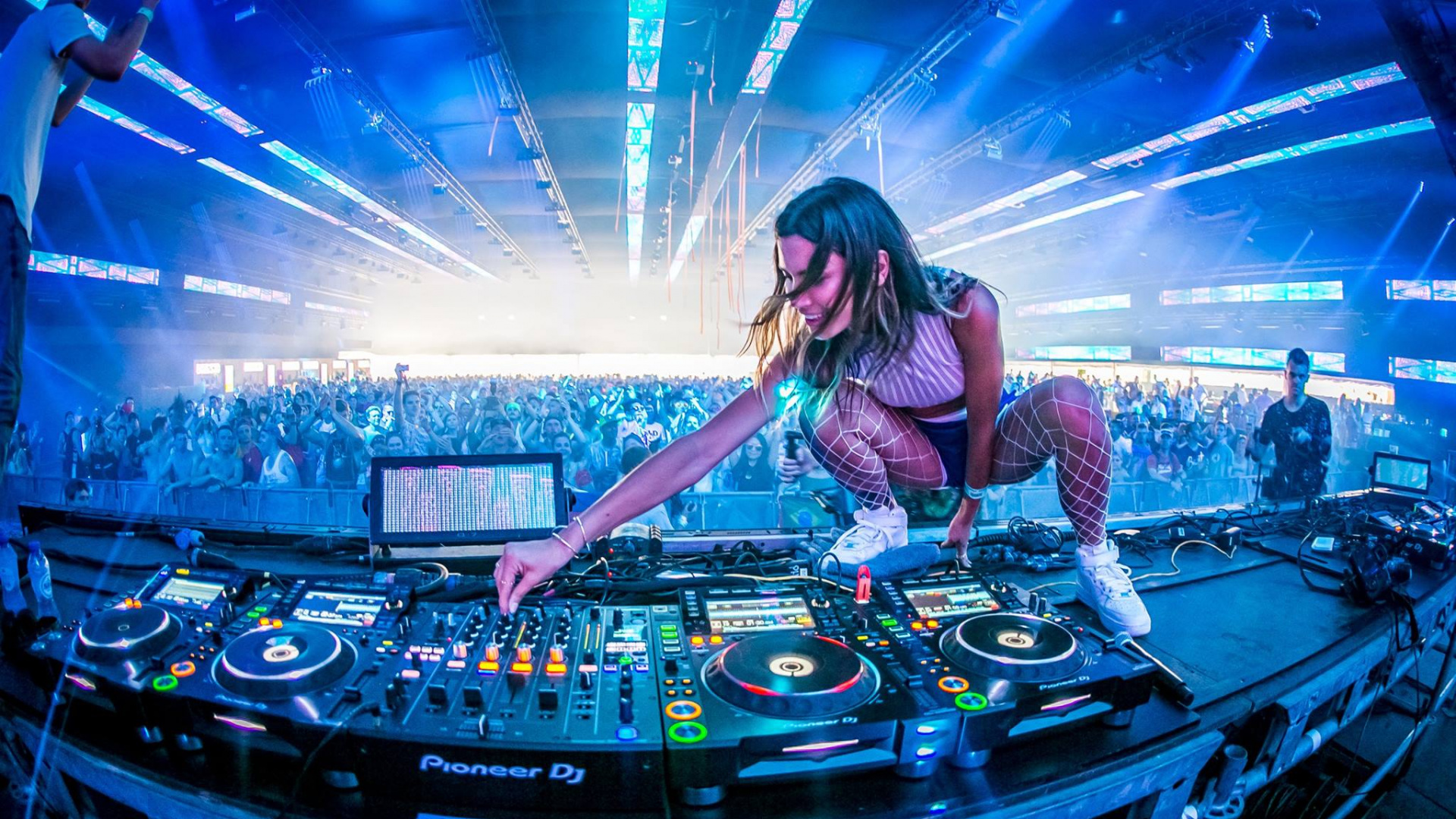 The idea was to rock the mic and show my skills. Later, the emcee became an entrepreneur, and my attention shifted yet again. This time, I wanted to collaborate and negotiate deals with facilitators and entrepreneurs in the club. The momentum changed for the women. Instead of chasing them, offering drinks, asking for an erotic dance, asking for their phone number, or gaming to lure the promiscuous young one out of her panties, the ladies now gave chase. The fantastic car had transformed into an SUV, and the outfits were now a designer accompanied by a glittery watch, bracelet, ring, and chain.
Instead of buying a $10 drink, we bought the bar. On top of that, after performing my new song, at least one lady gave me choosing signals or asked for my business card. Suddenly, a stranger wakes up next to her the following morning. Granted, there were no elaborate scams in the nightclubs at that time. Women were not making accusations, and social media was relatively new to everyone. Today, a night in a lounge can go one of two ways. I could attend low-key, wearing semi-formal attire, dress shoes, shirt, pants, and less blingy jewelry. Or I could show up dripping, flamboyantly, and primed for a wild night out.
That's my observation of how the nightclub experience has evolved. 
However, what usually happens now is that the bouncer, bartender, waitress, and party girls conspire to run scams. They escalate the prices, intrude in the VIP section, and the random ladies are more interested in drinking free liquor, taking selfies, and posting them on social media. The night becomes overly expensive and chaotic while the police watch everyone closely. If you're in the States, one or two guys could run around with loaded guns and an itchy trigger finger that will open fire. Wooing a sexy party girl comes with all sorts of unforeseen dangers, including getting robbed or set up by the night's end.
At this stage, the nightclub is primarily a business location. Other forms of entertainment, including live performances, have been over-exhausted by other aspiring emcees. That's my observation of how the nightclub experience has evolved. Now, let's look at what some of the other people are saying about it. In my view, nightclub environments work when heterosexual men succeed with women. If a radical feminist disagrees, ask her when was the last time she went to a nightclub and offered to pay for a man she's never met before to enter the club to toast from her bottle service or drink whatever he wants.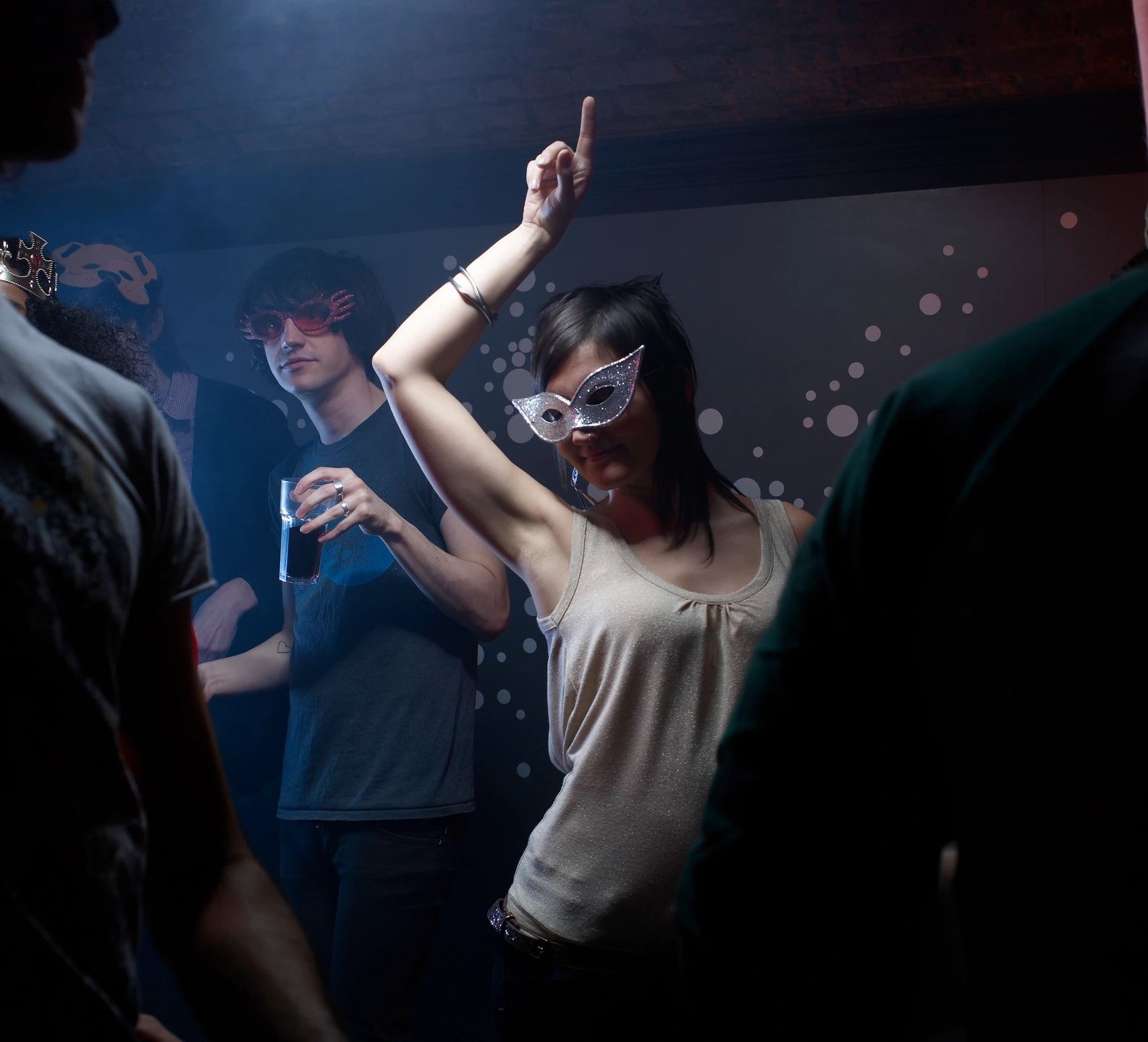 Over-intoxication, Impaired Health, and Bad Behavior
I don't think alcohol is made the same way these days as before. When a man used to drink, the side effect was an impeccable gift of gab with a raging libido. Now that man's penis vanishes after just four solid drinks. Once, before a man decided to drink, he planned on being the king of the jungle with a lady in his wilderness. If the same man chooses to drink now, he might as well abstain from sex for two days. The more a man drinks, the more impotent and sleepy he becomes. Man boobs sprout, his belly bloats, and after just a few gulps, the strong alcohol scent surpasses even his Side Effect Initio cologne.
I've heard the new generation sucks vodka through a straw…
Hey, maybe it's just me! Alcohol is the same as it used to be since time started. There's the rum and cola, the whiskey-on-the-rocks, the cold beer, the sparkling drink, or the cognac type. As for the ladies, there was always the cocktail, beer, margarita lady, etc. I've heard the new generation sucks vodka through a straw all night and still has the energy to smoke weed without passing out. Fortunately, vodka is available cheaply in the market. Your $400 bottle service will most likely be a large bottle of premium grade. In my day, I mastered the art of holding my only drink like a pro and sipping it like it was my tenth.
Still, I can say that I was one of those people who thought they could control their drinking without realizing that the effects of alcohol back then weren't the same as they are now. Drinking has become such a synonym for celebration that people's mouths water when they hear loud music. The crowds swoon to Drill music in the United States and the UK. They didn't come to dance nearly as much as they came to show off their status while getting drunk as quickly as possible. Maybe it's an age thing. Speaking for myself, I used to be able to party the night away, but now, just four beers rock me to sleep.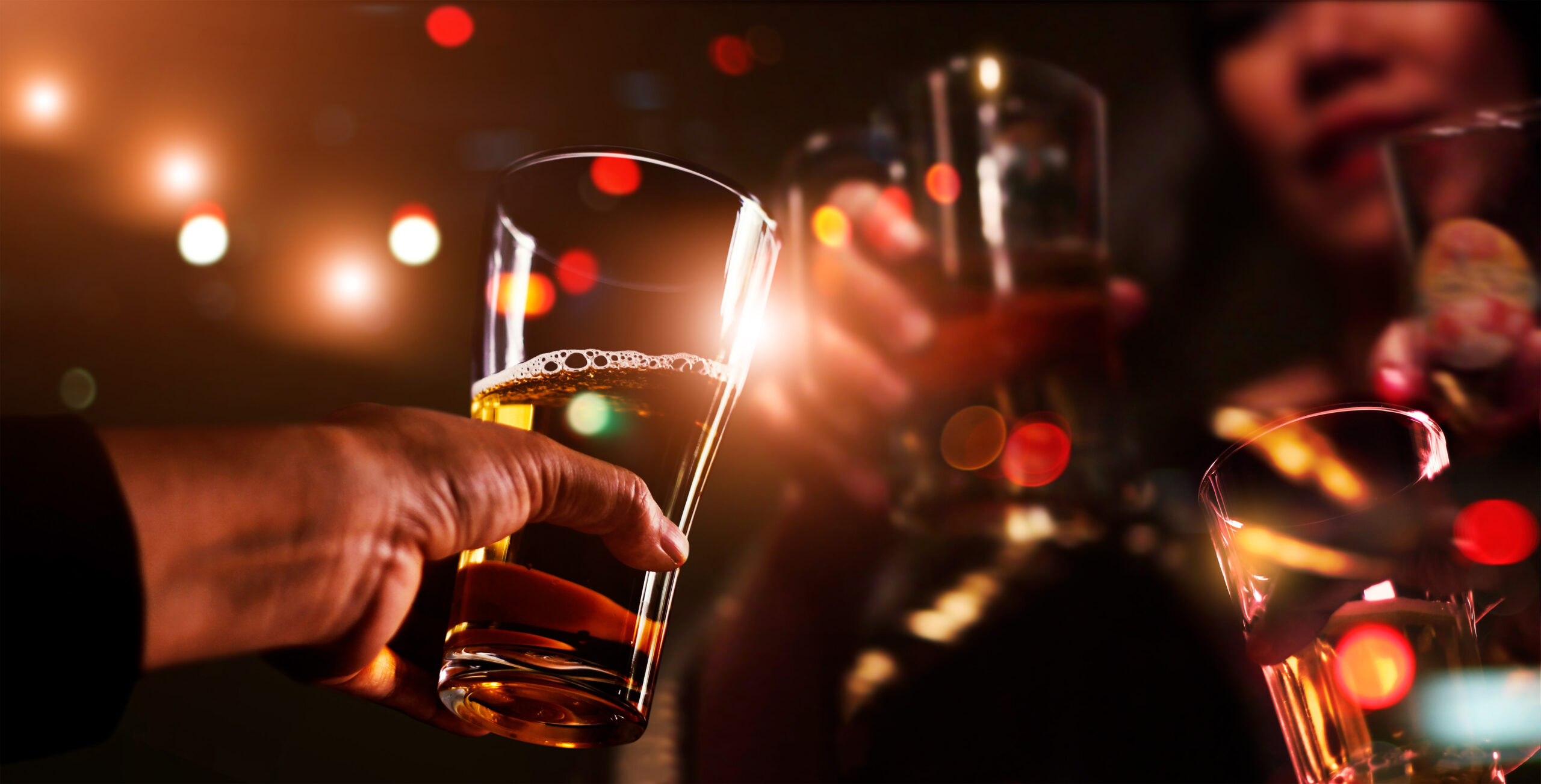 Everything after my fourth drink is a catastrophe. That's why, even though I don't want to get very scientific about drinking since everyone wants bottle service in their VIP section of the club, it's a good idea to cover some of the primary effects of heavy alcohol consumption. That $400 bottle of $60 vodka that everyone seems eager to order in their VIP area will significantly dent your wallet. They had already paid about $30 to park the car and another $50 to enter the club. Now, they order bottles of cheap whisky, vodka, champagne, or cognac at inflated prices. Some believe the $10 drinks are cheaper.
They walked away with a workout, an orgasm, a new romantic lover… 
When alcohol enters the human body damages our central nervous system, brain, bones, teeth, lungs, heart, intestines, pancreas, and liver. Suddenly, these well-dressed individuals have increased their risk of developing colon, breast, rectum, or liver cancer. Some can have a stroke. Nightclub culture is dying because where dancing the running man or the butterfly was a good workout, standing around sipping vodka or Hennessey while taking selfies has the opposite effect. Some people can no longer afford to go to the club because it's too expensive. The wise ones see that it's also unhealthy. I will repeat it.
Back when partygoers went to nightclubs to dance to good music, socialize, mate, and have good conversations, they walked away with a workout, an orgasm, a new romantic lover, or a business opportunity. Have you noticed that after getting pissy drunk, dancing feels a bit tiring? People wake up the following day with headaches and dizzy spells. Today, the partygoer gets expensive, drunk driving troubles, cancer, heart disease, health problems, a sexually related indictment, poverty, or worse, death. That's on top of misbehaving in public to the point where no one wants to be your friend anymore.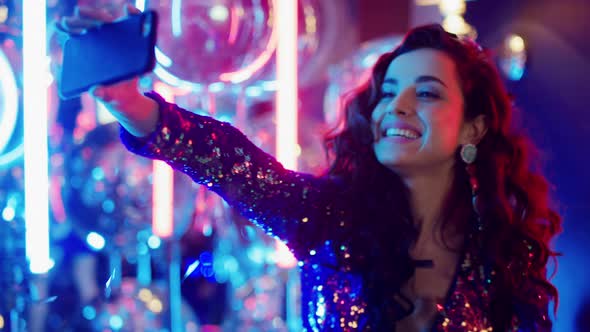 Addiction to Smartphones, Social Media, and Dating Apps
Should we add free internet porn to this list? I don't know. Another reason nightclub culture is dying is that people are addicted to screen time on smartphones, social media, and dating apps. Instead of chatting, challenging each other to an erotic dance, or socializing, people are now standing in the nightclub and looking at their cell phones. Men are in the club to socialize with women, but how many women are there for a corresponding reason? None! The times have changed. People used to go to nightclubs to meet people from the opposite sex, make new friends, or recruit a sex/love partner.
The ones who do are looking into their phones.
A man who goes out to find a woman to woo for the evening has to ask himself this. Why would an educated single woman who's employed take the time to prepare for this expensive location to endure shoes that hurt her feet while being hungry and drunk past her bedtime? Is the music about gangsters killing their ops? She'll do all this on a Friday or Saturday night for what? To meet a member of the Patriarchal Committee? Most won't bother to show up. The ones who do are looking into their phones. They check for likes and scroll through the comments on their last ten selfies and live posts.
Young men (whom they designed nightclubs to exploit financially) are realizing that their counterparts do not follow the rules. They even refer to erotic dancing as grinding on them—dry humping. YouTuber Wheat Waffles stated that during his research, he discovered that modern women don't go to nightclubs to meet men. He found they show up to boost their ego, get over a breakup, get revenge, get free drinks, have fun with their friends, look good on social media, or meet "Chad" for a one-night stand. If this is true, then the nightclub culture is dying because it no longer serves its original purpose.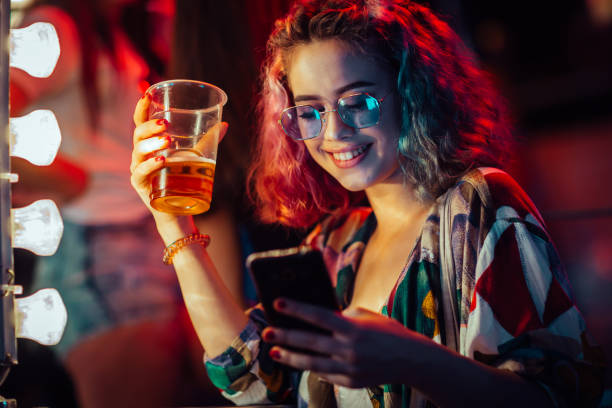 The nightclub culture can only come back to life if modern women go there to socialize with heterosexual men. However, women are independent and self-sufficient today. Sending a bottle (they can afford) to their table as an icebreaker will not impress. Some would instead share their bottle of vodka with Red Bull and ice among themselves. A man interested in any of them must send a luxurious bottle to get their attention. Even then, getting that erotic dance, let alone bringing her home with him that night, would be a hassle. Remember that hundreds of Simps are also competing for these women's attention.
Sadly, most women only want the men they need. Therefore, whatever he does as a gentleman can easily be misconstrued as a Simp move. Also, the mainstream media has warned modern women to be wary of a man seeking a wife. They popularized buzzwords like creep, sexual harassment, rape culture, or sex trafficking as descriptions for the men looking for a woman with whom to spark a relationship. Heeding this warning, modern women are very concerned when a man they don't know approaches them and starts a conversation. It must be said. Feminism portrayed straight men as potential offenders.
What are the others doing?
That means when you send that bottle of Moët to that group of ladies who are busy staring at their phones, you're getting them drunk for their genuine love interest, who they're texting. In my previous book series, The Sandman's Journal, I discussed how modern technology has accelerated many changes in the global cultural norm. Digital technology has enabled such easy access to information. As the DJ plays the hundredth drill song, which describes the rapper spinning the block to kill another op and smoke his pack, you'll notice a couple of brave women twerking. What are the others doing?
They ignore everyone around them to look at social media and dating apps. Most follow a thread on Facebook, Instagram, Twitter, or TikTok simultaneously, spending the whole night sipping free booze as they switch from one social media platform to another. Granted, I cannot confidently say what women encounter in the club. Many women are spooked! They've been lied to, played, cheated on, ghosted, or abused so much that many have stopped yearning for a gentleman. On the other hand, you have men who have binged on porn. When they see a woman dressed in body-fitting clothes walking by?
Their desperation to have unprotected sex after meeting this stranger for a few minutes is almost impossible to disguise. A hundred guys make the wrong move, and she rejects all one hundred of them. Now she's put up a wall. The other gentlemen are unwilling to give an ego boost by becoming her hundred-and-one rejection. So everyone sits in their section at the club, watching each other from a distance. Ironically, these women may switch from social media to a dating site to swipe left before taking a selfie and posting it on social media. My advice is to go out there and ask someone for a dance.*