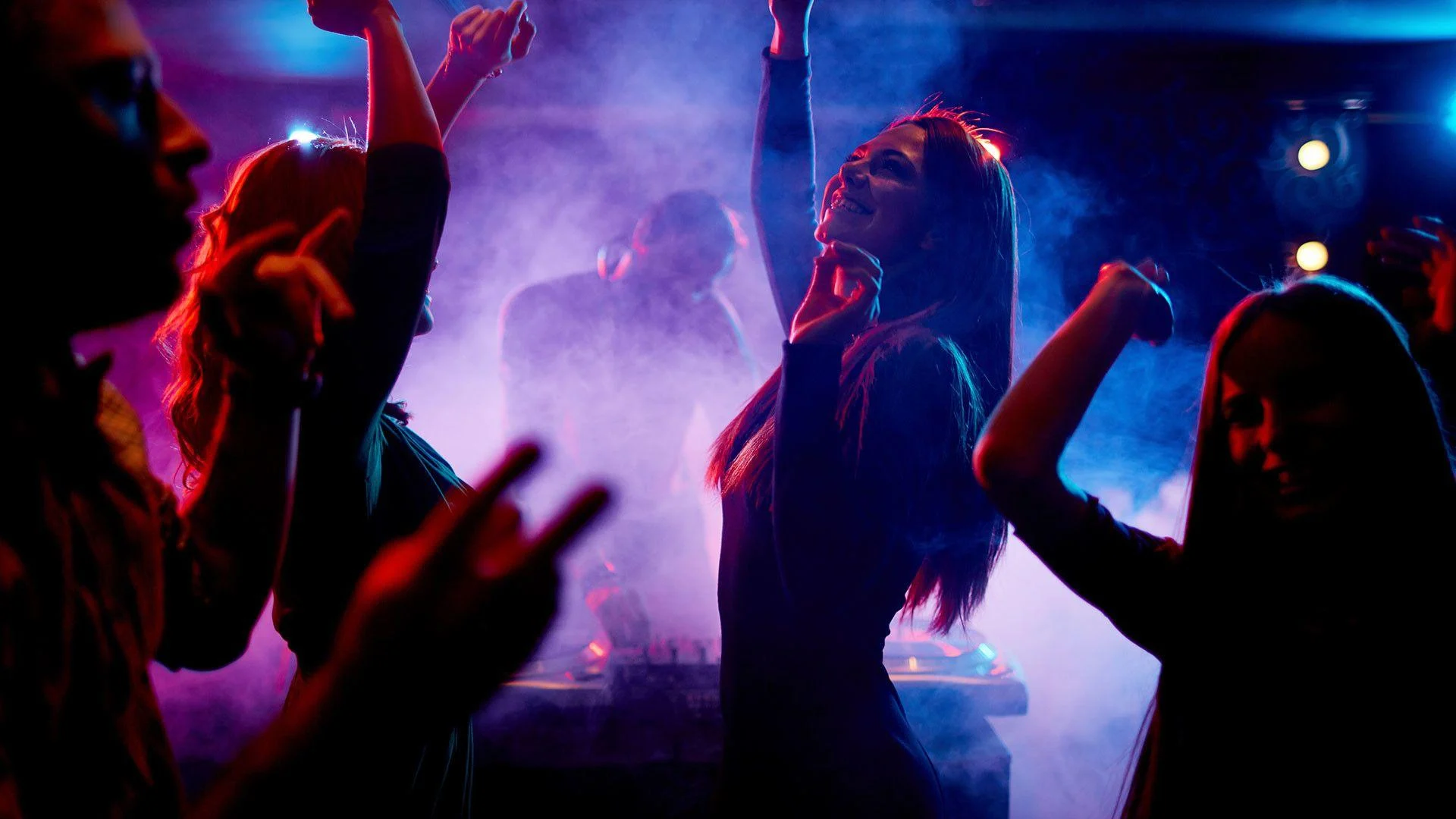 Read Time:
11 Minute, 43 Second
OK, ladies and gentlemen. In this discussion, let's articulate today's nightclub culture. The nightclub could be exciting for some of us with niche appeals. Interestingly, it's also one of our top work-related places. It can be a great business. Of course, we enjoy a lovely evening out now and then, but let's combine the party and workspace in this observation. To update some readers on my background, I work under the job title of International Impresario. Over the years, my imprint, The Theatre of Literary & Performing Arts Inc., has grown into a multilingual and multicultural platform where I serve as Managing Director.
What theatre and book publishing has to do with the nightclub scene.
In my case, that means wearing multiple hats. Many people know me simply as a musician and an author. As the managing director of my independent venture, I produce, underwrite, and market artistic ventures, specializing in music, theater, and literary writing. Inc. The Theatre of Liteary & Performing Arts breaks into Saturnus Theater LLC., which exists in the acting field. There's the music sector, where I lead the Swift Nightz Music Society LLC as a recording artist, songwriter, music producer, and music director. Then there's the literary and publishing sector, where I write and publish various forms of literature.
As a writer, my work is for entertainment and educational purposes under the banner of Freddy Will Publishing LLC or Cyclops Papyrus & Books. An intelligent skeptic might wonder what theatre and book publishing has to do with the nightclub scene. To answer that question would require an entirely different discussion. In short, we should acknowledge now that entertainment is the common thread that runs through my "empire." Coincidentally, one of my central business locations is the lounge and nightclub. It's like Tony's Bada Bing nightclub in The Sopranos, except this one is much more multi-functional.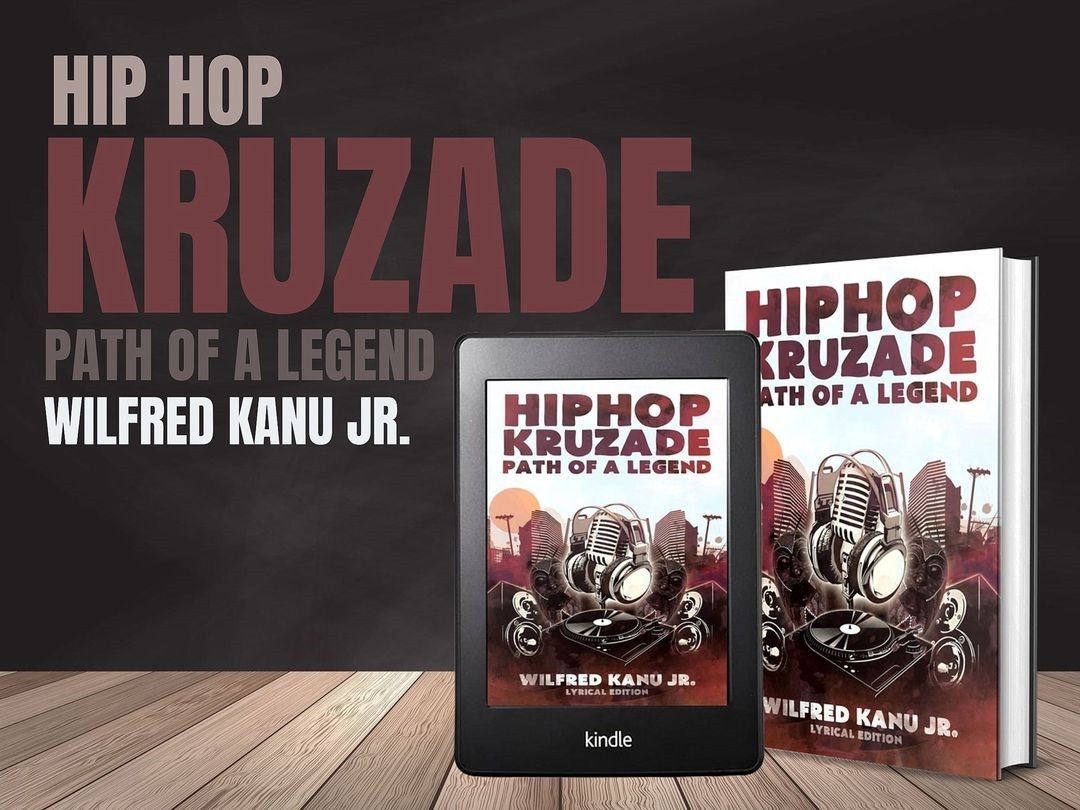 Moreover, a bistro is a broad term as many such establishments serve different purposes. From strip clubs to raves to specialized music and dance orchestras, this place is the central gathering establishment for many people in entertainment. Nightclubs offer many options for various groups of people. From a cultural perspective, meeting your significant other can be an eminent ordeal, sparking some adventurous romantic or sexual meetings. It's also ideal for relaxing with friends in a great atmosphere with good music, dancing, and drinks. The space can also be used to enhance one's artistic expression.
Here are my top ten reasons why traditional nightclub culture isn't…
Many business executives have directed their limousine drivers to take them to the happiest dancefloor in town. Clubs offer entrepreneurs numerous employment opportunities. So, suppose friendship, dancing, socializing, entertainment, wild sex, romance, partying, or business opportunities are your cups of tea. In that case, flocking to lounges and nightclubs is normal for you. Unfortunately, however, there's a growing debate that the traditional nightclub culture has died out. Many people in their late 30s and 40s tend to believe they have outgrown the days of sweating it out on the dancefloor with a tasty drink in tow.
The rather conservative-minded folk have sometimes banished themselves from every show in the club setting. Online dating has also created a cheaper shortcut to getting laid. People don't care about dressing up to go to clubs, among other reasons. That's what this article will explore. Some say it's a decline in interest in going out to party, while others point to a dying culture where social norms have shifted so much that they may be too far gone to revive. If that's true, there must be a strong reason for it. Here are my top ten reasons why traditional nightclub culture stops popping into many people's minds.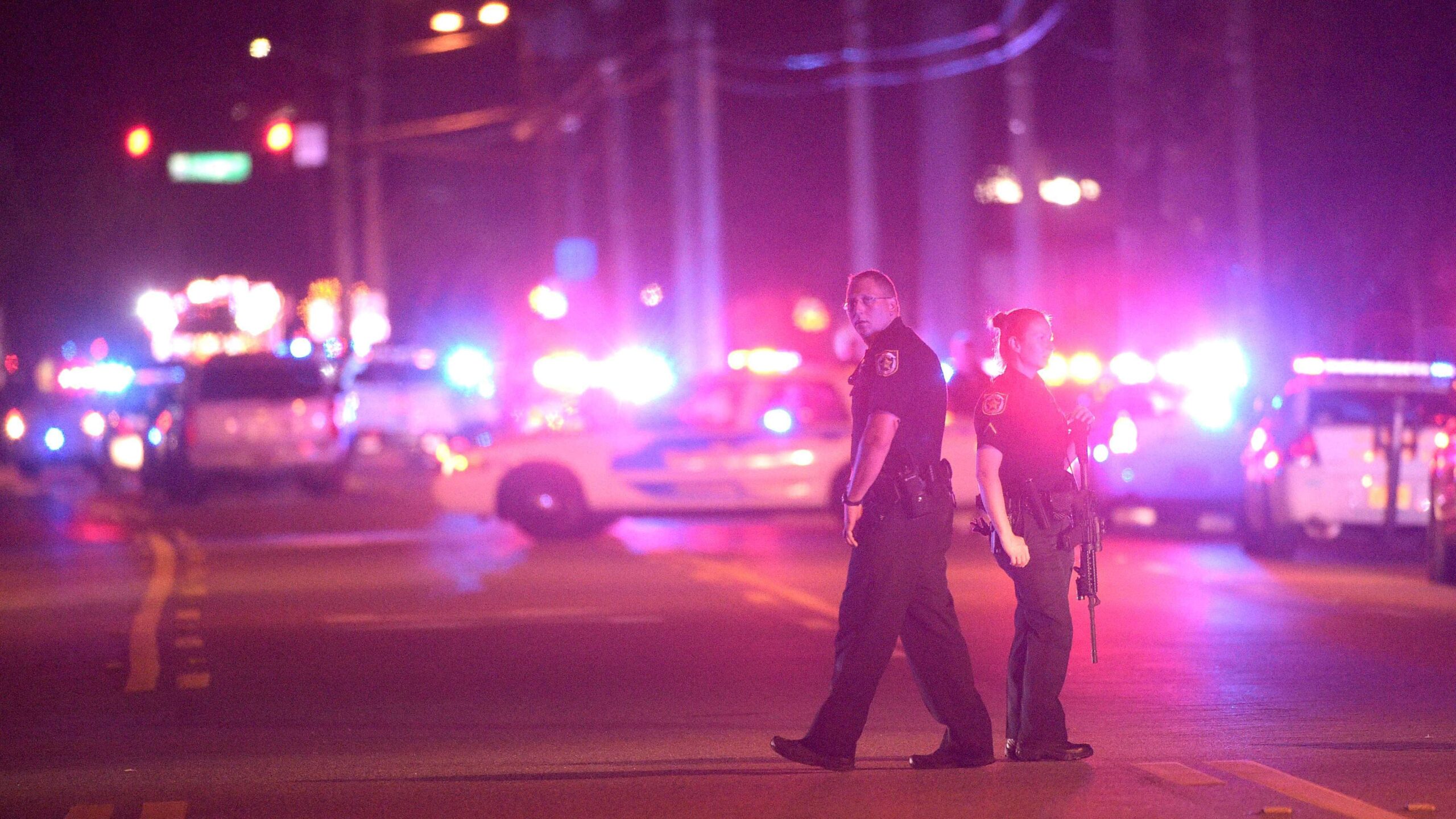 Brawls, Stabbings, or Nightclub Shootings
It could be an hour-long meeting of executives negotiating business deals or a group of sexy girlfriends heading out for a long-overdue girls' night. Gun violence in nightclubs is a massive deterrent to most people. Nobody likes to be an innocent bystander when one of these scenarios unfolds. Beer bottles, a petrified crowd in flight mode, or flying bullets, you name it. These situations occur in nightclubs. Nowadays, even the regular sluts who enter the club for free are afraid to accept a free drink. They fear ingesting a substance that might lead to smuggling them into the underground sex slave market.
I had always wondered why women went out in groups.
Unfortunately, nightclub violence isn't just commonplace in hip-hop-themed nightclubs. Although, I once invited a charming Berliner to join me for an epic night at a hip-hop club. She expressed genuine interest in hanging out with me that night but complained about attending a hip-hop club. She said she would be relentlessly harassed all night. Despite my presence, she implied that many simps would continue to grope, stare inappropriately, or make unwelcome passes after being rebuffed several times. The young lady decided to meet somewhere less belligerent, where we could enjoy our evening in peace.
There could also be cases of fire and stampede in addition to possible rape, murder, or kidnapping. I had always wondered why women went out in groups or why the overweight friend in their groups always seemed to cockblock. Then, I learned the steps they implemented to ensure their safety while venturing into the night. There have been famous drive-by shootings in the US, like that of the late Notorious BIG and Tupac. One left a party, and the other was on his way to a nightclub. Sometimes, the violence happens right on the dance floor. Other times, it occurs outside or a few blocks from the club.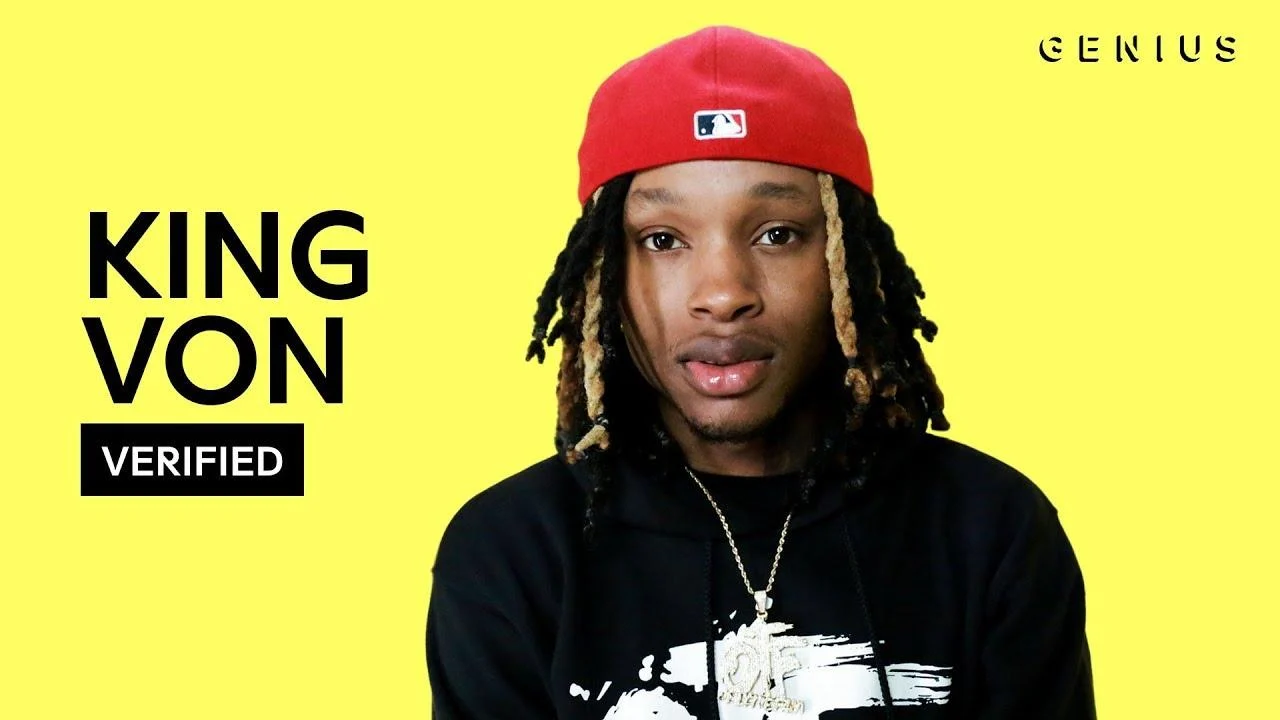 Most recently, the murder of Chicago rapper King Von occurred in front of a hookah lounge. Then I saw a news report about a woman shot dead in an Uber (in the United States) shortly after leaving a nightclub. Gun laws in other parts of the world restrict criminals' access to guns. People have reported brutal stabbings and fistfights there. The United Kingdom is a prominent example of nightclub gruesome stabbings. In my apartment on Avenue La Toison Dor in Exxels, Brussels, I was often woken up at 4 a.m. by loud shouting outside. That resulted from violent brawls in nightclubs that spilled into the streets.
Most alcohol, cocaine, or methamphetamine-fueled stabbings and fistfights have occurred when one man hit on another's love interest. Or someone stepped on a tough guy's precious shoes. Then there are the lifetime rivals. Our community has polarized. It could be political with liberals versus a green party. Or maybe it's feminists against the manosphere. How about LGBTQIA+ and straight people? The MeToo psyche portrays women as automatic victims of all men who seek one-night stands, hookups, or dates. A woman might feel degraded when what she considers a low-caliber man dreams of cuddling her.
Another setback to peaceful gatherings in the same venue is gang culture. Not being part of a gang is almost impossible in today's music scene. Once you do, you'll face off against your gang's enemies. Who wants to get close to sexual accusations or gang violence? Public spaces are a breeding ground for these unavoidable forms of confrontation. Briefly stated, there's meager public protection. When you mix this contaminated atmosphere with drugs, alcohol, ego, and testosterone, you end up in an ordinarily unsafe environment. Not to mention if the DJ blasts music that promotes gun violence in the lyrics.
This is why many people now prefer to sit alone and get drunk at their apartment while playing Netflix or a video game. Additionally, partying can be half-hearted even at home when neighbors complain of loud music. Most people go to nightclubs to socialize, show off to new people for reasons that interest them, and dance to exhilarating tunes. However, this space can become a death trap for bystanders with its easygoing atmosphere where you can get drunk or get high and let off steam on the dance floor. Or better yet, you can drag home an ugly person only to wake up sober and wonder who invited them.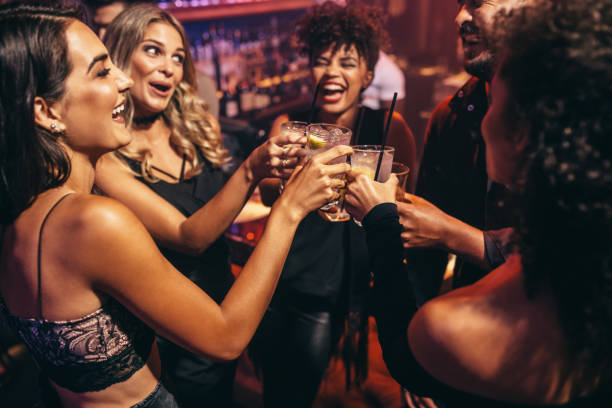 Elaborate Scams Targeting Male Customers
A vastly organized scheme engulfs the nightlife. This is another reason why traditional club culture, as we know it, is fizzling out. Crime rings target women to sell them through sex trafficking. They also target men with scams. A man could have unprotected sex with a prostitute while thinking he's with his new girlfriend. I was once at a nightclub in Spain. Exceptionally beautiful prostitutes posed as ordinary girlfriends on a night out. They lured men (with heavy wallets) out of bars and lounges into this nightclub. The friendly young ladies pretended as if they would go home with the men after they joined them.
Traditional club culture, as we know it, is fizzling out.
They bar-hopped once they hooked the men until they arrived at this nightclub. Upon arrival, the first red flag is they cut the long line since the bouncer waved them in. When they entered the venue, an attractive usher took them to a VIP section. Another equally attractive waitress immediately offered a cheap bottle of liquor that the club sells for $400. When the man started having fun with the ladies, a bouncer kicked him out of the club, leaving the ladies and his bottle behind. Some ladies lured one guy outside for fresh air. The bouncer never allowed him to reenter. This man had a one thousand euro table waiting.
The waitress returns the bottles to the bar until the next ladies bring in another man that they have lured from a different lounge. Some of these men were picked up from their hotel lounge. The same waitress pulls out the same bottle from the last guy and asks the new guy to buy it for another $400. The men never thought to check the bottles since their new exceptionally charming companions sat on his lap or did other things to distract them. Shortly after a few sips of the drink, the bouncer would appear again and kick the distinguished gentleman out. On a good night, the club made over $3000 a bottle.
At least ten sections were going at the same time. Let's say one of the men took their companion's phone number before the bouncer kicked him out—considering how ravishing she looks and how appealing she acts, he wouldn't guess she's a prostitute. He would text her to come outside and follow him somewhere private. If she decided to reply to those texts and escort him to his hotel room or home, a couple of bouncers would be stationed nearby. After the man enjoyed unprotected sex with her, she'd tell him it wasn't for nothing. If he refused to pay, those bouncers would come to the bedroom and beat him.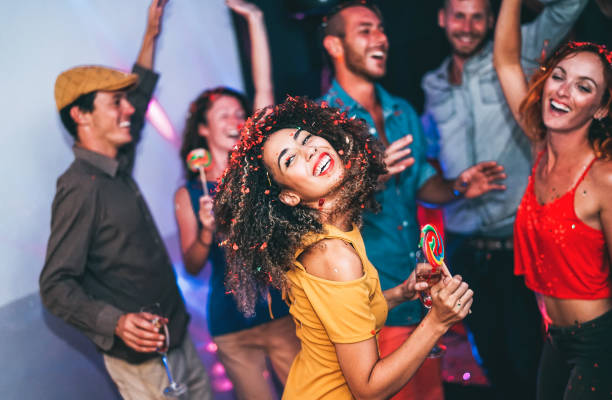 The bouncers would even escort him to an ATM to withdraw cash. This resulted in him picking up a woman from a bar or his hotel lounge whom he assumed was a catch. Straight men are the only people who can't cry, victims. Yes, a man can be a target of other men, but as a collective, men cannot win the empathy of the government, corporations, or the public for any reason. When you hear stories about homeless veterans, have you checked their gender? Yes, they're men. Even after they volunteered to fight for their country, in the case of heterosexual males, the idea of gender equality often falls flat.
Feminists influence a collective. The LGBTQIA+ has the same, if not more. Name an organization that deals specifically with straight males and has media, government, or corporate empathy. If you didn't know before, you should know that every community thrives on some form of unspoken misandry. Even men practice it with one another. Like it or believe me, the fact remains that straight men are society's raw-bone donkeys. This is no different in the nightclub environment. Most traditional nightclubs' main customers or targets of financial exploitation are: who? You guessed right, straight men!
That's a reason why the conventional nightclub scene is dying. The lounges have increased the number of money-heaving schemes targeting straight men. The rewards those men expect for their "sacrifice" have declined due to the woke climate. How come? Well, the majority of well-paid customers who frequent nightclubs are men. These people expect to drink heavily but can only hope for good luck when the night ends between the legs of a beautiful lady. However, this is not the only problem. Often, someone stabs, shoots, accuses, or cons the man instead of ending his night in the arms of a gorgeous young lady.
Granted, there are men behind these scams! They know the main reason why men show up at the bistro. Nightlife establishments operate several scams to rip off their male customers. A common scam is when some sexy ladies show interest in a man who appears to be loaded. They flirt with him and make him hope to get laid that night. Then they lead him to the bar, where each drink ordered is six times more expensive than the market price. After drinking several bottles, the woman casually apologizes and leaves while the man has to pay the bill. In this scam, the women and the establishment work as a team.
Imagine being a man who got his bank account cleaned out on a night like that. There are reports of men drugging men to sodomize-rape the men. Most strip clubs and nightclubs have evolved into glamorized brothels in recent years. What was once a harmless club pickup is now a negotiated rendezvous. Knowing that most of the pretty women in the club are full-time prostitutes reduces the appeal of men whom society expects to woo a new woman with their charm. Walk into a nightclub with lots of cash and have the bartender cooperate with the waitress, DJ, and bouncer to ensure you lose every penny.*