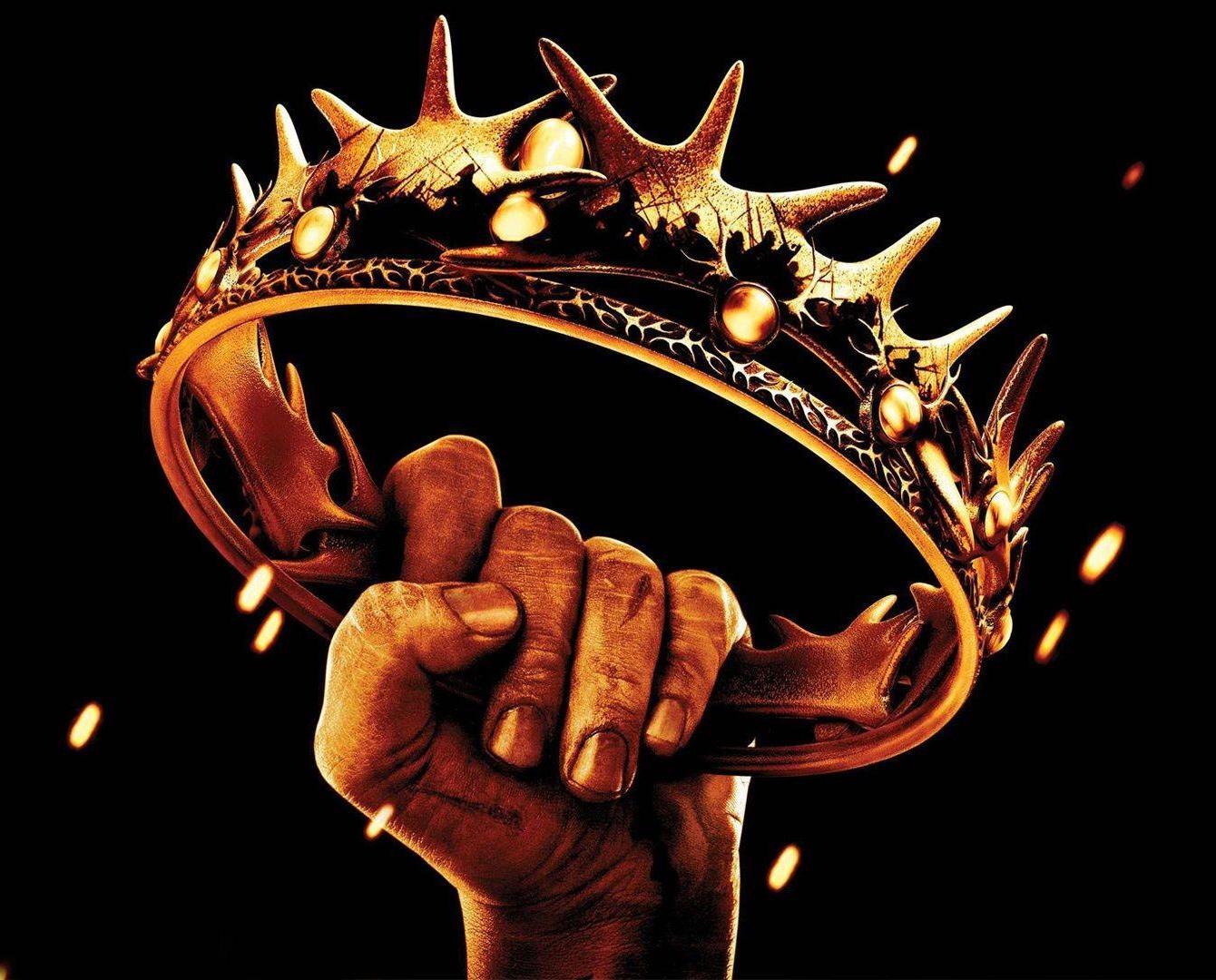 Read Time:
18 Minute, 52 Second
A list of today's top 10 mainstream rappers is challenging to compile. My top five mainstream emcees will always be Tupac Shakur, The Notorious BIG, Nas, Jay Z, and Snoop Dogg. Other times I'd list Rakim, Big Daddy Kane, LL Cool J, Busta Rhymes, and Treach (from Naughty By Nature). Some readers may wonder why I've mentioned zero female emcees. My answer to this is that I did not choose based on gender. I'm a massive fan of Queen Latifa, MC Lyte, Lil Kim, Foxy Brown, Ms. Lauren Hill, Eve, Trina, Nicki Minaj, Cardi B, and Megan Thee Stallion. Yet, many emcees became unrecognized legends. Who is great, and who is my best RIGHT NOW?
Like everyone else, I turn to Apple and Tidal for music entertainment…
It may not be politically correct, but it has to be said. Some female emcees have stretched the definition of artistry. Today, female emcees give us a lot of glossy lips licking, booty twerking, and sexually suggestive images. I get a stripper vibe from some female emcees. And… this makes it confusing. Male fans often don't understand the conflicting messages around women's sex appeal and our appreciation for it. On the one hand, we are distancing ourselves from sexual objectification. On the other, we may experience some form of outrage when we request for the female artist to remove the sexual objectification of herself from her performances.
I've been connecting to Rapsody a lot. At this point, I take scenic car journeys through Europe. Like everyone else in this digital age of Bluetooth and streaming, I turn to Apple and Tidal for music entertainment. Frankly, my appetite is exhausting. I listen to almost everything. But mainly, you would find Soul, Blues, R&B, Jazz, Zouk, Afrobeat, Pop, Dancehall, Reggae, Calypso, and Traditional African Music in my favorites. So, this is not the list of my favorite musicians, much more than the list of the top ten rappers I've listened to over the last few years. Let's move to some artists and singles chronologically without further ado.
5. Lil Durk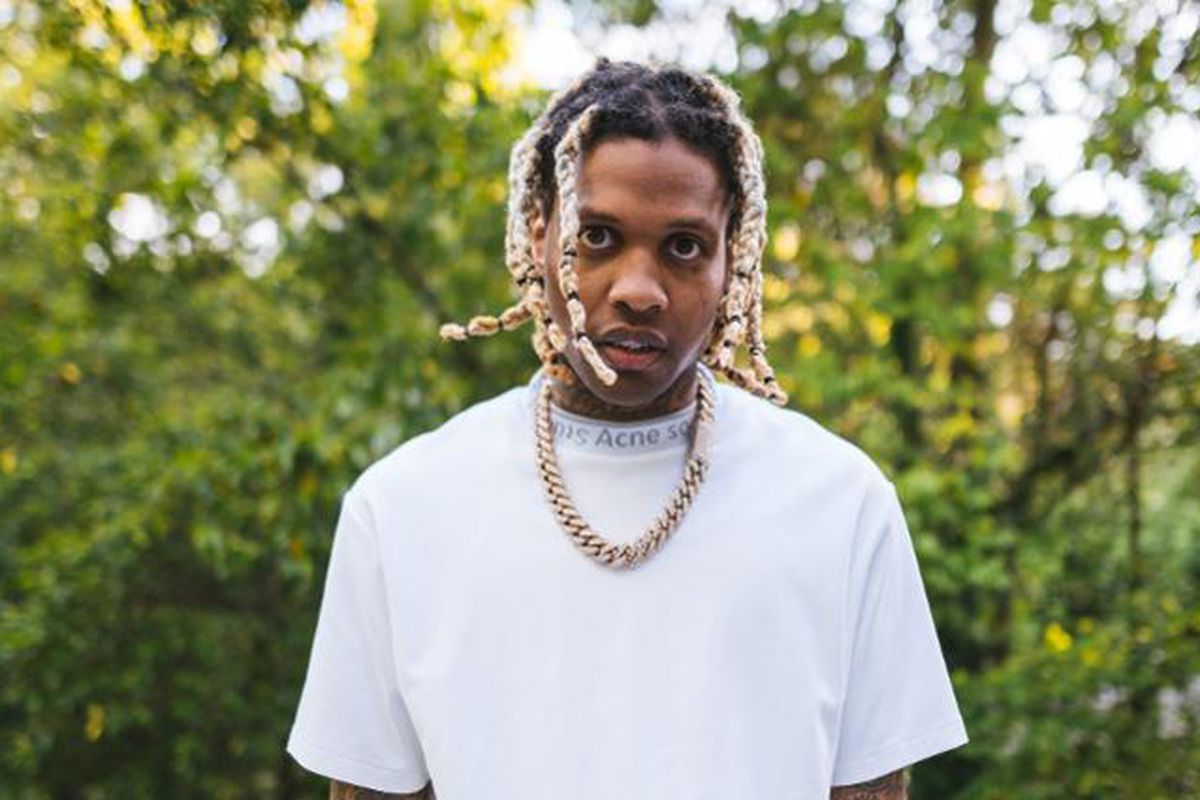 I may have missed a thing or two regarding the notables. Let's discuss the main cultural changes that have brought a new and influential subgenre to every Hip Hop playlist. In my experience, the dynamic of Hip Hop as a musical culture spilled from the Bronx to Compton when Dr. Dre tapped Snoop Dogg to usher us into the G-Funk era. This musical culture moved from Los Angeles to New Orleans, thanks to Master P's No Limit and Birdman's Cash Money Records. The global Hip Hop playlist briefly returned to its New York and Philadelphia roots before moving to Atlanta, where the Crunk and Trap eras gained prominence.
Hip Hop's momentum seemed to have moved to Toronto, Canada, in the early 2010s, but it quickly billowed in Chicago. It has stayed there for the last eight years. Like G-Funk and Trap, Drill influences the youth culture globally. It made Chief Keef and Lil Durk some of the pioneering figures in this Chicago phase of rap music. As I mentioned earlier, it's unfortunate that gun violence comes with Drill's culture. Many Hiphoppas failed to show they noticed Chicago's flood of Hip Hop trends. At the same time, the other sub-genres of Hip Hop are loaded with seasoned veterans, while young newcomers are pioneering this incredible Drill era.
This is the valley of the shadow of death in which artists like Lil Durk."
We can see the beauty of how Chicago's new format took over. We watched some newcomers make new rules, perfect their art, and sprout into mainstream superstars. In 2010, not only was New York's veteran Hiphoppas reluctant to let go of the Boom-bap, but Hiphoppas from the West Coast also clung to G-Funk. In the south, while Snap/Crunk was easier to transition from, many stubbornly hesitated to deviate from the prevailing Trap music. As an irony, we watched Chicago's Drill music spread eastward, westward, and southward. Their artists received unconstructive criticism because their new methods appeared utterly bizarre.
Streetwise, Chicago's Drill has pushed the boundaries so far that even the hardest Boom-bap, G-Funk, and Trap OGs have become YouTube preachers of morality. Gun violence, liberalism, social media antics, and female promiscuity have led to an astronomical transformation of the culture. We have become privy to gang information on social media. High-end smartphones also gained importance in the same decade as the Drill. This is the valley of the shadow of death in which artists like Lil Durk must leave a towering legacy. And oh, did this young legend rise to that challenge. After I say this, I'll let you research the rest online.
Rappers from previous generations have a rep that is essentially hidden from verification. Unfortunately, we don't need VH1 to check Durk's history. Whether alive or deceased, everyone associated with the "Remember My Name" artist is a legend. Whether they are his opp or his bro doesn't matter which side they represent. Or if they appeared as active participators in his O Block realm or not. They are all legends. Of course, our hearts break when bloodshed, funerals, and tears are involved. Yet, when we speak of his artistry, we must learn a new word slightly beyond legend when we refer to Lil Durk's towering and bone-chilling legacy.
This performance is probably one of the main reasons why Drill rappers are appealing. If a Boom-bap, G-Funk, or Trap O. G. were reluctant to greet a Drill artist musically, it wouldn't be the case with Lil Durk. In his light, his music touches us with comparable intensity to his biography. As I mentioned about Chief Keef, Drill artists' strength is the unprecedented number of new releases they launch quickly. Durk does not only have six exceptional albums; the NAACP and Grammy-nominated artist also sits on at least twelve well-respected mixtapes. And I came up listening to Gangsta Nip, Ice T, and Ghetto Boys, for crying out loud.
 I couldn't make a new top ten list without including Lil Durk
Don't think I don't enjoy melodies because I came from the old school. Yes, I can quickly relate to a "Ready to Die" album—that eerie production sound. However, Drill is up there as a subgenre. As for the reason why Lil Durk made it into my top ten? It's easy. I found out that he could spit. Durk is not only a rapper. He is a skilled musician. The prolific emcee is much more creative than you might expect. I'm at a point where I can go from Boom-bap to Drill on the same playlist without skipping a beat. Chicago blogger The TruthTeller put it best. Chief Keef suffers from his style being heavily mimicked. Like Lil Wayne, his sound has become a model for many Drill artists.
On the other hand, Lil Durk also approached the mic with his brand of just as catchy originality. He combines melodic rap flows with a Boom-bap cadence here and there. That is entirely different from many other rappers in Chicago. But I must admit that I listen to at least 50 different Drill rappers from Chicago and Atlanta. Surprisingly, the sounds have transcended to New York, Texas, Philadelphia, Los Angeles, Detroit, and practically every city on the mainland. I couldn't make a new top ten list without including Lil Durk, but there are many others. However, Lil Durk and Chief Keef are flagbearers of this music and culture in the mainstream.
6. Chief Keef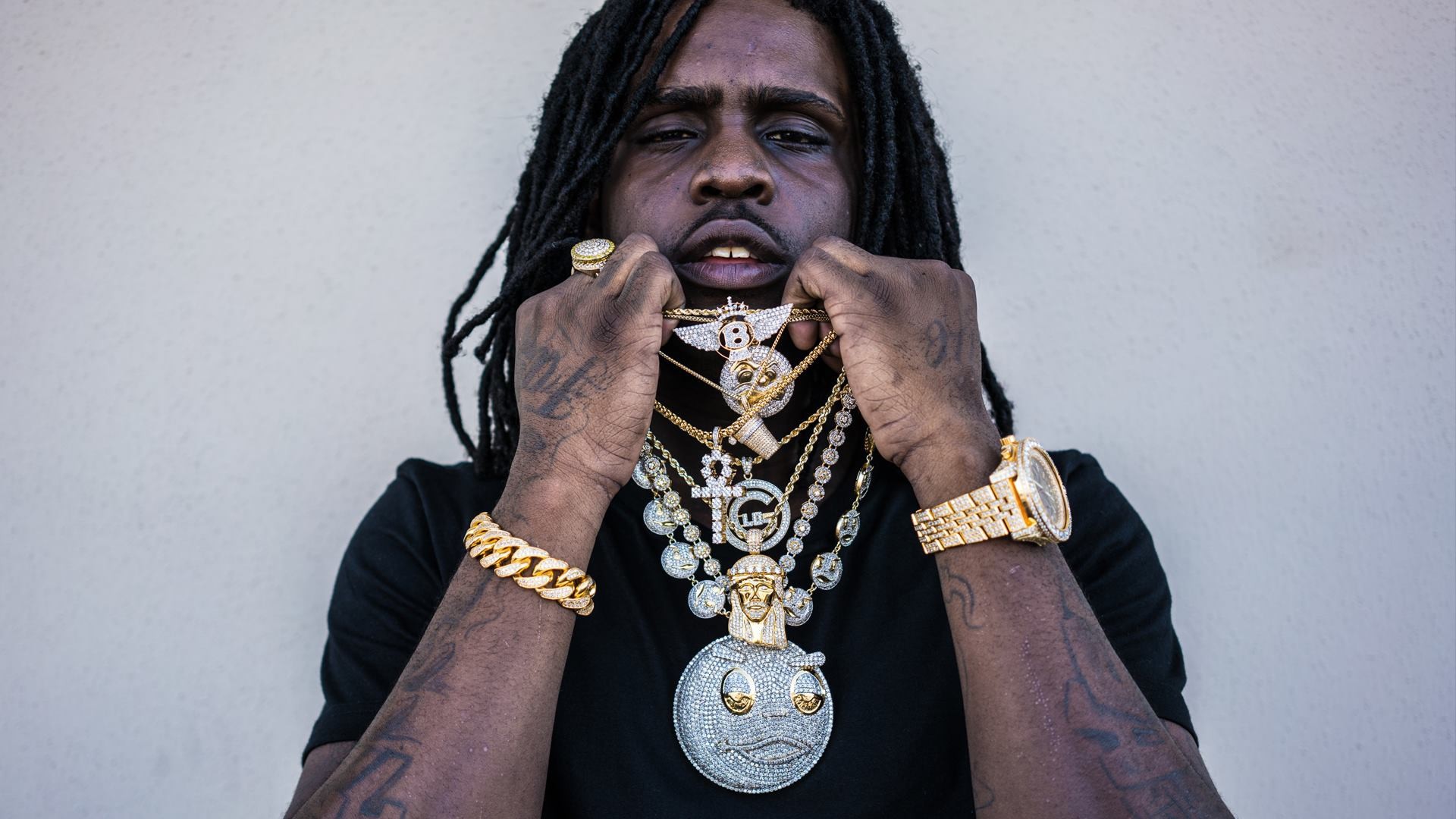 One of the more prominent misconceptions about old-school Hiphoppas is that we don't acknowledge the new emcees. This misunderstanding may have evolved from the widespread complaints that Generation Xers and Baby Boomers have about Generation Y and Generation Z. There is a well-documented criticism about unwritten rules regarding social and cultural norms, especially when it comes to the manner of respect, street code, dating criteria, and gender-related issues. Although the difference becomes moronic when you consider that while the bodies of the Xer generation may have gotten fat and wrinkled, our minds are still youthful.
Chicago rappers have redefined and updated the street culture and language…"
Therefore, you shouldn't be surprised by my current pick of my top ten mainstream emcees. Let's face it. Some old-school Hiphoppas are afraid of the Drill. We watched YouTube and social media posts and found that Drill culture parallels street warfare. Where Gen Xers and Baby Boomers chose sides on the East Coast and West Coast beef in the 1990s, many fans often danced to "Who Shot Ya" with the same amusement they did at "Hit 'em Up." We tiptoed to "Take Over" and then nodded vigorously at "Ether." In most cases, enjoying a single diss song didn't mean an apparent alliance with the artist or gang. This is not necessarily the case with the Drill.
Since their fans connect on social media, it's not uncommon to get unwanted attention if you strongly support a particular Drill artist who is an enemy of another Drill artist. Even so, a Hiphoppa may find themselves wanting if they disrespect an artist who came out in the 2010s. Hip Hop moved from New York to Atlanta, but everyone pretended not to be aware that it had shifted when it departed from Atlanta to Chicago. Meanwhile, emcees like Chief Keef changed the game forever. Chicago rappers have redefined and updated Hip Hop's street culture and language. Suddenly, many older heads had to learn new rules and slang.
Regarding new releases, you could say this rapper and music producer could be one of the most prolific we will see in a very long time. But on the other hand, this is probably a part of Drill's undocumented strength. While many are focused on the gang wars, they may overlook the enormity of their work in the recording studio. Chief Keef has been a rap veteran for 20 years since he started rapping when he was five. From the outset, his song "I Don't Like" contained sophisticated metaphors related to the Drill mentality. This can often be seen in how his followers have flipped irony to suggest meaning in ways that have never been expressed before.
Regarding his work ethic, the pioneer has so far released…
Chief Keef devised a blueprint for many future Drill artists that has remained relevant for years. As a music fan, I cannot deny it when the single is hot! Furthermore, that was in 2012. We should also commend Kanye West for recognizing and cosigning the new talents from his hometown. Keef may not be the most commercial, but I respect that he works independently.
Regarding his work ethic, the pioneer has released four studio albums, four EPs, and a whopping 36 mixtapes. That's 44 records in one decade. His discography includes eight entries from his "The Leak" mixtape series alone. This guy has dropped more new releases to last a lifetime.
"Glory Road," "Back from the Dead," and "Glofiles" are the following entries that he has published in a trilogy. Given that he produces most of his music, writes his lyrics, and raps three sixteen-bar verses plus hooks, I'd say he's more than a legend. Most of his releases contain more than twelve songs. We can conclude that from an artist's and producer's point of view, Chief Keef could quickly go down as a godfather to the music of the Drill. He's top ten in my playlist. If you had stayed in one of those extrinsic lodges along the scenic routes of Western Europe, you might have run into me as I drove up playing a classic Chief Keef banger at a deafening amplification.
7. Young M.A.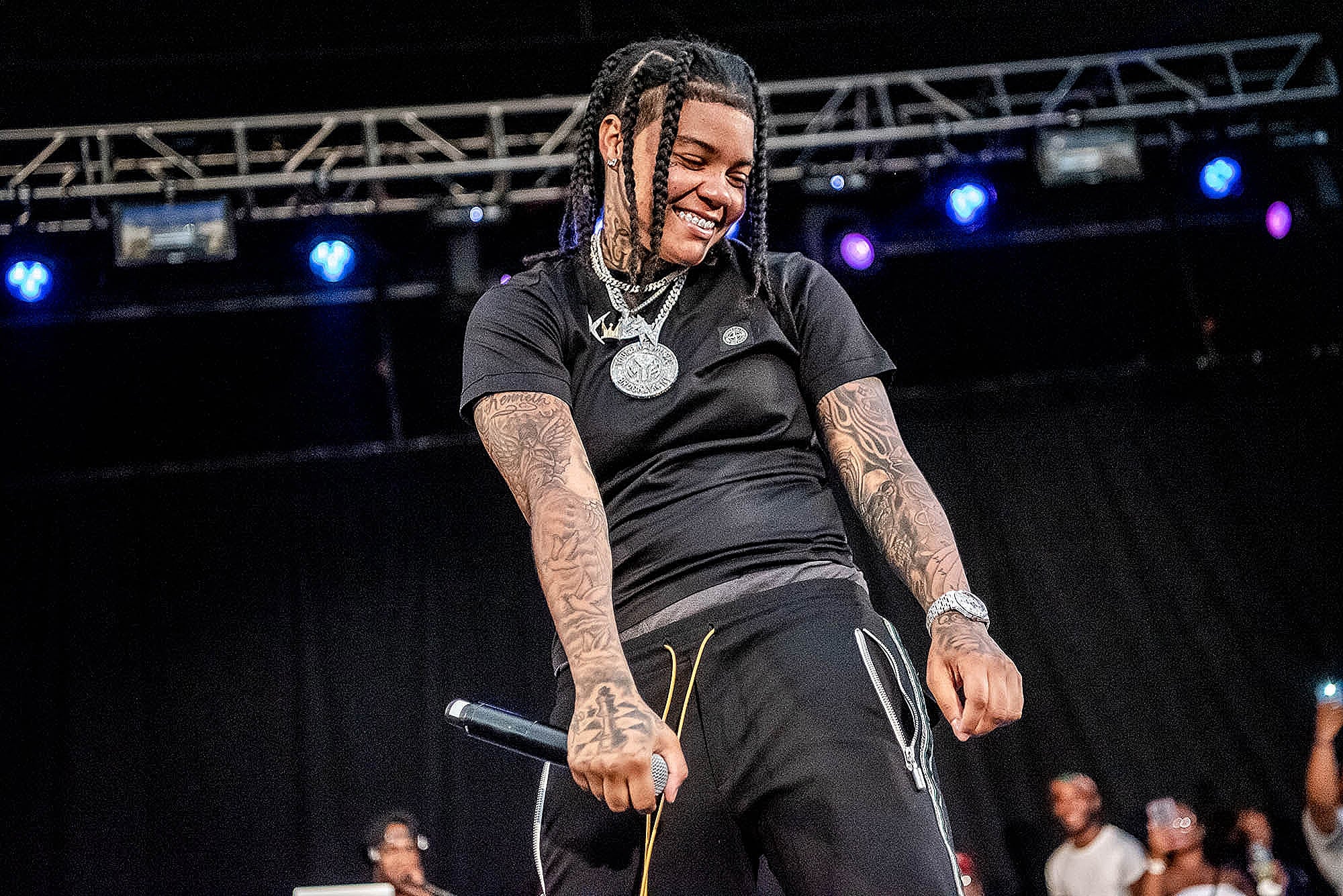 Is this a case of another underrated female artist in Hip Hop? What causes one to be undervalued regardless of their creativity? Is it because people associate the artist's lifestyle with their art and not with the objective appreciation of their artistry? Look, with the advancement of technology in music, it's tough for any serious artist to release a shitty project. Even so, it's not uncommon for many creatives to expand their horizon by exploring unusual boundaries and experimenting. Over the past ten years, I've published several blogs with different artists as my top ten mainstream emcees of the time. At this moment, Young M.A. makes my exclusive cut.
Of course, "Ooouuu" alone is enough to turn up. Then there are…
If I'm not mistaken, in 2009, I published my first one (top ten emcees list) in Toronto. Note that I don't only listen to rap music. Depending on who I'm with and what we are doing, the music can be Dancehall, Reggaeton, Afrobeat, or Traditional African Music. As an artist, my newest record is Afrobeat powered by Krio raps. I see that, with age, I am even starting to lean towards Pop. Since taking a drink break, I've also revived my interest in R&B, Soul, and Blues music. There was a time when I binged on Kodak Black, 21 Savage, Future, Lil Durk, DaBaby, Lil Baby, French Montana, King Von, Pop Smoke, Young Thug, FBG Duck, and many other artists.
So, once again, this list is for the top ten mainstream emcees I've been rocking in the last few years. It's also a list of those who are alive now. She spits silly punchlines and cadences where Young M.A. does not have a vast body of musical works. Her features give us a wide variety of artists, such as Nicki Minaj, Remy Ma, Jadakiss, Uncle Murda, and others, to enjoy. So far, she has dropped six impressive solo projects – two mixtapes, two EPs, and two studio albums. Not one of them is disappointing. Here's a side note: if your favorite rapper did half of what I do regularly, you'd build a statue of him. Trust me. I haven't posted half of them on social media. Why say this?
Consider the scenic five-and-a-half-hour rides from Brussels to Paris to amuse your imagination. What about the 4-hour night excursions from Brussels to Luxembourg? Or 2-hour zips from Brussels to Cologne. There are trips from Berlin to Prague or from Amsterdam to Rotterdam. They do not include first-class train rides to London or flights to Estonia. As part of the documentation of my time in Europe, this list is of the Hip Hop artists I returned to as backdrop music whenever I'm on my grind. Am I bragging when I say there are days when I fill the scenic air with Al Green and John Legend? I would hope you understand what I'm saying.
Erykah Badu, Ray Charles, Bryson Tiller, Rihanna, The Weeknd, R. Kelly, The Isley Brothers, Boyz II Men, Sam Cooke, and Smokey Robinson are just a few who pop up frequently as I continue my eventful days. Of course, when discussing Young M.A., "Ooouuu" alone is enough to turn up. Then there are "PettyWap" and "Big." If you ever had to go on a long journey instead of playing your favorite songs repeatedly, why not jump on something else? On one of my trips from Berlin to Leipzig, I bump all Young MA albums chronologically. Since then, I've been a fan! Another side note: you'll be pleasantly surprised if you do this with 21 Savage.
8. Styles P
There was a time when Hip Hop enthusiasts dubbed Styles P as the favorite rapper's favorite rapper. He was legendary from early LOX and D-Block records in the 90s and early 00s. "A Gangster and a Gentleman" is where he set himself apart earlier. Styles, an Afropolitan, went on to serve the Kulture with some of the dopest features, mixtapes, and albums. Now and then, Hip Hop goes into a slump. The hottest trends become oversaturated while the creatives strive for a new wave. We saw that with Crunk. P does not get the credit he deserves. His music has provided fans with constant inspiration or possible distraction for over two decades.
On one of my trips from Leipzig to Berlin, I bump…
It's no secret that one of the best ways to listen to Hip Hop music is in the car. This means rocking JBL, Beats, or Airpod headphones is not as great as sitting in a vehicle and letting the music rip. In today's society, the average person has more than one occupation. We use social media, cell phones, and computers to connect with the world. People spend a lot of time in commute. There is little time to focus on one thing for a long time. Travel time is enough to digest a musician's artistic offering while getting to know them. Styles rest at the core of this. For example, you couldn't argue his cosign when you look at the early careers of Akon, Rick Ross, or Dave East.
I remember starving for new street music a few times when I lived in Toronto, binging on every album by Nas, Snoop, Tupac, NWA, Jay Z, Biggie, Scarface, Mobb, Shyne, Wu-Tang, or DMX. I wanted to hear something of the exact context that was fresh from the studio. Styles P delivered "Masters of Ceremony." The same thing happened again in Brussels when he dropped "G-Host." While in Berlin, he released "Dime Bag," "S. P. the GOAT: Ghost of All Time," "Presence," "Styles David: Ghost Your Enthusiasm," and "Ghosting." P is always in my bag, so I think he's underrated when he could easily be respected as one of the greatest emcees ever.
9. Sa-Roc
Does it seem like there is a shortage of dope female emcees in this culture? That used to be the case a decade or so ago. Trust me, Megan Thee Stallion, Cardi B, and Nicki Minaj are dope! There are a few others whom we should also know and celebrate. Sa-Roc is a lyrical beast. She rocks her microphone without a feature most of the time. Roc spits firey sixteens with ill cadences in her hooks. Her joints are guaranteed to let it knock. I could not emphasize my points more. Even though most men appreciate a woman's sexual attraction, we are conflicted when female rappers objectify themselves. And there is a place for art that embraces the allure of sex appeal.
Ms. Lauryn Hill showed us that a talented emcee does not…"
Again, beautiful women DO NOT constantly need to objectify themselves sexually to have male validation. Sa-Roc is proof. Beauty and attractiveness shine regardless of whether one uses them or not. I appreciate female rappers who do not perform their music while dressed half-naked or do not complain about objectification after the fact. Ms. Lauryn Hill showed us that a talented emcee does not have to rap about how unique her parts are in every song. Again, understand me. As the mother of humanity, a woman's beauty and fertility are invaluable traits worth adoring. It's similar to the fine line between the advocation for women's rights and man hate.
One can show feminine nature, charm, and attractiveness without this overshadowing one's artistry. This emcee has released eleven albums. She also has an EP and a mixtape, which equates to thirteen dope releases. Sa-Roc is one spitter who makes the speakers jump with nothing but the most compelling lyric. In my book, she doesn't need to crave mainstream attention. Her poetry, flow, production, and work speak for themselves. She defines success on her terms. Sa-Roc's "Forever" hits the speakers hard. If you want to pick one or two tracks, allow me to recommend "Code Of Hammurabi," "r(E)evolution," and "The Black Renaissance feat. Black Thought."
10. Rapsody
This socially and politically conscious lyricist gets lost in the shuffling of today's top ten mainstream emcees. Yet, her bars always spit fire from the speakers in my truck or headphones. I was not exaggerating when I said at this point in my hustle. I go on scenic road trips around Europe. That's probably one of the best times I take in an emcee's work. So far, Rapsody has released four mixtapes, three EPs, and three solid studio albums. My words do not do any justice to describe the wonderful experience of immersing oneself in her lyrical world as I pass through these iconic municipalities. These European road trips aren't just epic; they're unforgettable.
I never imagined how cute it is to fly around the world with a G5 jet, but you might miss a lot if you haven't made a few road trips to get to know these countries in-depth. If any of your favorite rappers have done them regularly, they'll likely get a special Netflix episode made public that focuses on the journey itself. Not to mention the people, resorts, cuisine, picturesque landscapes, monuments, and affinities. When it comes to conflicting messages about female sex appeal and a male's reaction, many guys feel the tension from our often criticized sexual and romantic interest in North American women. Rapsody sounds like she could be a good man's ally.
A trusted female ally is the sort of thing that a lot of men want in this day and time. The more traditional, the better. It's the nagging question of what harassment is and what seduction is. Or the desire to build a lasting bond with that beautiful woman who has stepped into your panorama with kind intentions. Rapsody reminds us that some people still value the traditional concept of relationships between men and women—speaking sense to women who objectify themselves and men who engage in lawlessness. I appreciate "The Man," "Power ft. Kendrick Lamar & Lance Skiiiwalker," and "Ibtihaj ft. D'Angelo & GZA." A true emcee who deserves to be heard.*