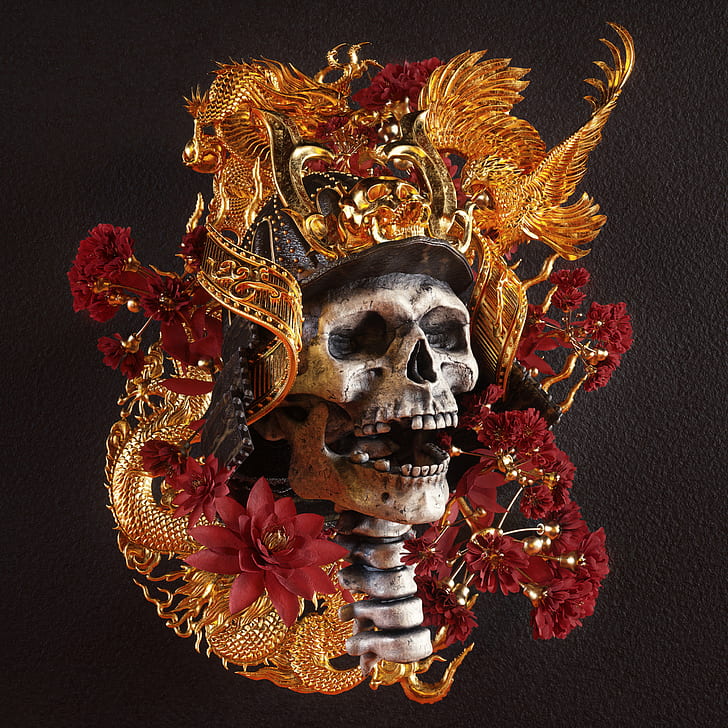 Read Time:
18 Minute, 18 Second
Before I get into my list of top 10 mainstream Hip Hop artists today, I'd like to share a report on some developments. As a Hip Hop recording artist, it is customary that I should say that I'm one of the best emcees. As an independent, I've essentially been a lifelong Hiphoppa. Last year, unostentatiously, I launched a studio album in Germany. I'm ecstatic to understand that various radio stations play more than one song from the album without much promotion. One of the songs has reached the coveted National Playlist in Sierra Leone. As the music from this album catches more ears, it feels great to see people dancing and having fun with this new record.
Now we consider a new rat-race in the European Union."
I've also appeared in some new tunes from other artists. Please look out for them. Badson Publishing has three fascinating new books in the works. I thought I'd announce that before getting to my list. Not to mention, I'm appreciative that Freddy Will Industries Inc. is fully manifested in Estonia. We've come a long way on a grassroots level stretching from the U.S. to Canada, Africa, India, and now Europe. Now we consider a new and exciting rat race in the European Union. It may not be much compared to what your favorite artists do, but I commend the Universe for allowing these opportunities. I'll drop a link to the said album at the end of this article.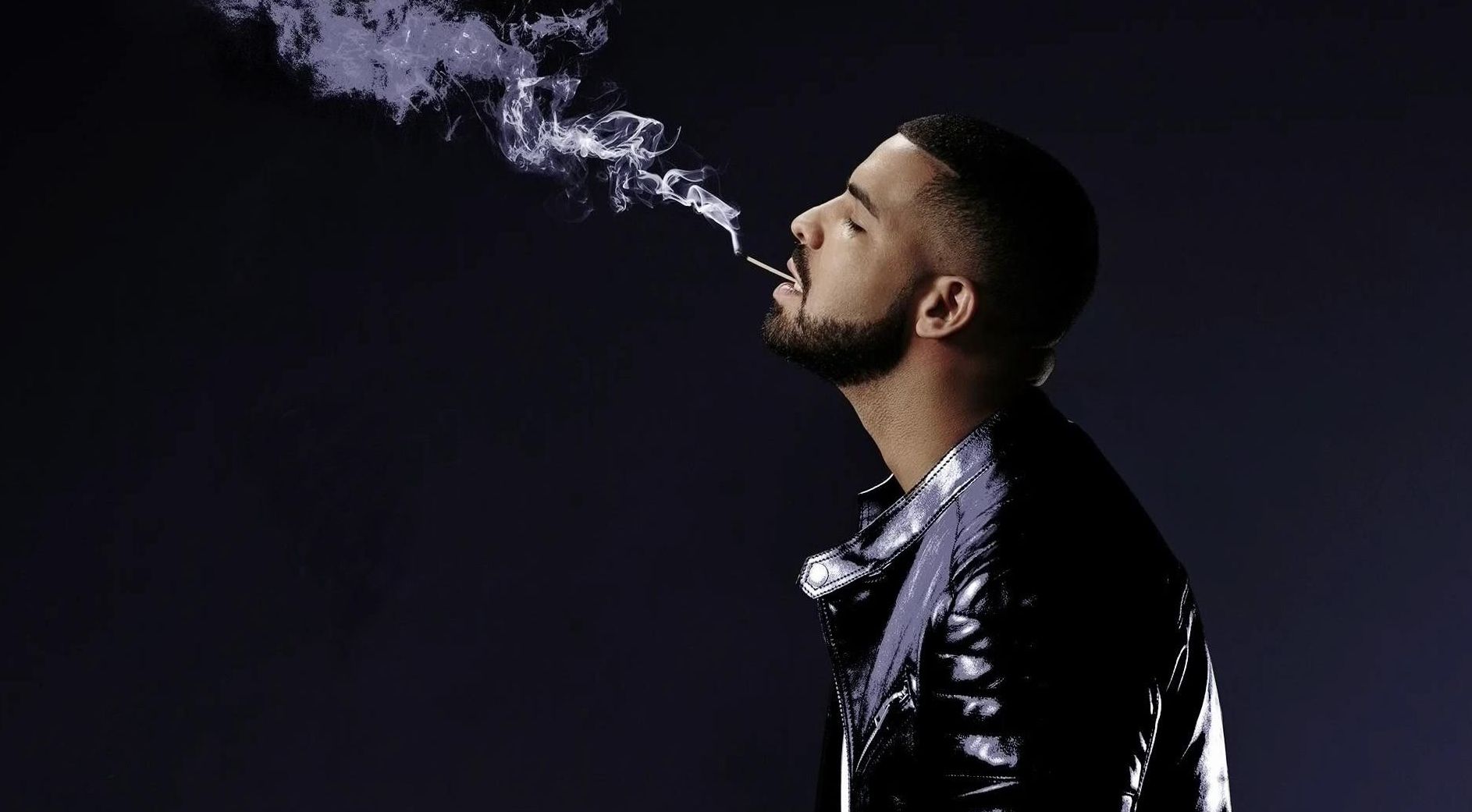 Okay. Now the list. It isn't effortless to document the top emcees of the day. Hip Hop has evolved so beautifully that it fused with R&B and Soul to form the Trap and Drill sub-genres. This has given us a massive array of multitalented creatives and entertainers from all over the world. Hip Hop has many distinct subgenres, which include Afrobeat and Zouk-related music. As music lovers, we all have varying ways of judging our best. That's according to our assessment of their skill level and reliability. In 2021, after receiving new music from NAS, Kanye West, and Drake, I can say that I'm ready to announce my tardy list of the top ten significant emcees.
1: Drake
Okay, let me go ahead and say this. It should be no surprise that Drake is number one on my current top ten list. To say that the only certified legend or possibly icon on this list has an impressive catalog is an understatement. However, those disappointed with my top ten should understand that I regularly listen to at least 50 Hip Hop artists, including myself. My playlist may include all of the artists in your top ten. I generally listen to many genres, but we discussed Hip Hop in 2021. Drake comes from the same decade as most artists on this file; likewise, he has collaborated with them as a cosign. That alone is an enormous statement by itself.
Far back in 2007, I was among the people who held high hopes that Drake would be the next most becoming sensation in this Kulture. After hearing his lyrical perspective, I predicted he would change the game. As it turned out, we were correct. He surpassed our expectations at that time. Remember that I'm also densely involved in certain pockets of the international Hip Hop community. For example, I came across an interesting coincidence. If you live in Toronto, you may know that one of the GOAT emcees in Canadian Hip Hop is Maestro Fresh Wes or Maestro. Many people have said he is Canada's ultimate GOAT, but please allow me to be modest.
Get this. In Brussels, one of their GOATs is an artist called Stromae. His stage name is the French verlan of the word, Maestro. Get it? Mae-stro and Sto-Mae. Living in both cities, I often wondered how the Canadian and Belgian musical collaboration would overlap if these artists worked together. One of the perks of traveling is getting to discover things like that. I am also involved in Sierra Leone Hip Hop, where I've collaborated with Kao Denero and King Boss LA. West African Hip Hop is unprecedented in that we figured out how to merge Afrobeat as a subgenre. You wouldn't imagine this music's impact on fashion and slang, let alone the African film industry.
I said all this to say that I listen to many variations of Hip Hop music worldwide. You may have heard me refer to Senegalese Hip Hop and Hip Hop scenes in France, Germany, Russia, England, Australia, the Middle East, South America, or China. I also noticed a solid presence when I visited India. It was imposing. My top ten artists have a global competition among today's youth. And the generations keep changing the face of music. Since we are all fans and there is little, I can say that you don't know yet about Drake. Many people even crown him the new King of Pop. My favorite Drake albums are "Take Care," "Nothing Was the Same," and "More Life."
Grabbed my iPhone, opened Apple Music, and switched the music from NBA YoungBoy…"
I've had numerous Drake days, but I damn well listen to his albums and mixtapes almost routinely. What if you were resting somewhere and a car drove by playing "So Far Gone"? It's probably me. No, I'm joking! I was in my room at my grandmother's house in Finsbury Park, London (the United Kingdom), where almost every passing car played a Drake song. Being from Canada, you wouldn't know how thrilled I was to see ordinary people in Great Britain vibing to Drake's music. The crazy part is it doesn't matter what the local language is in that country. You could pull off a charming date night with "Take Care," "Nothing Was the Same," and "More Life."
2: NBA YoungBoy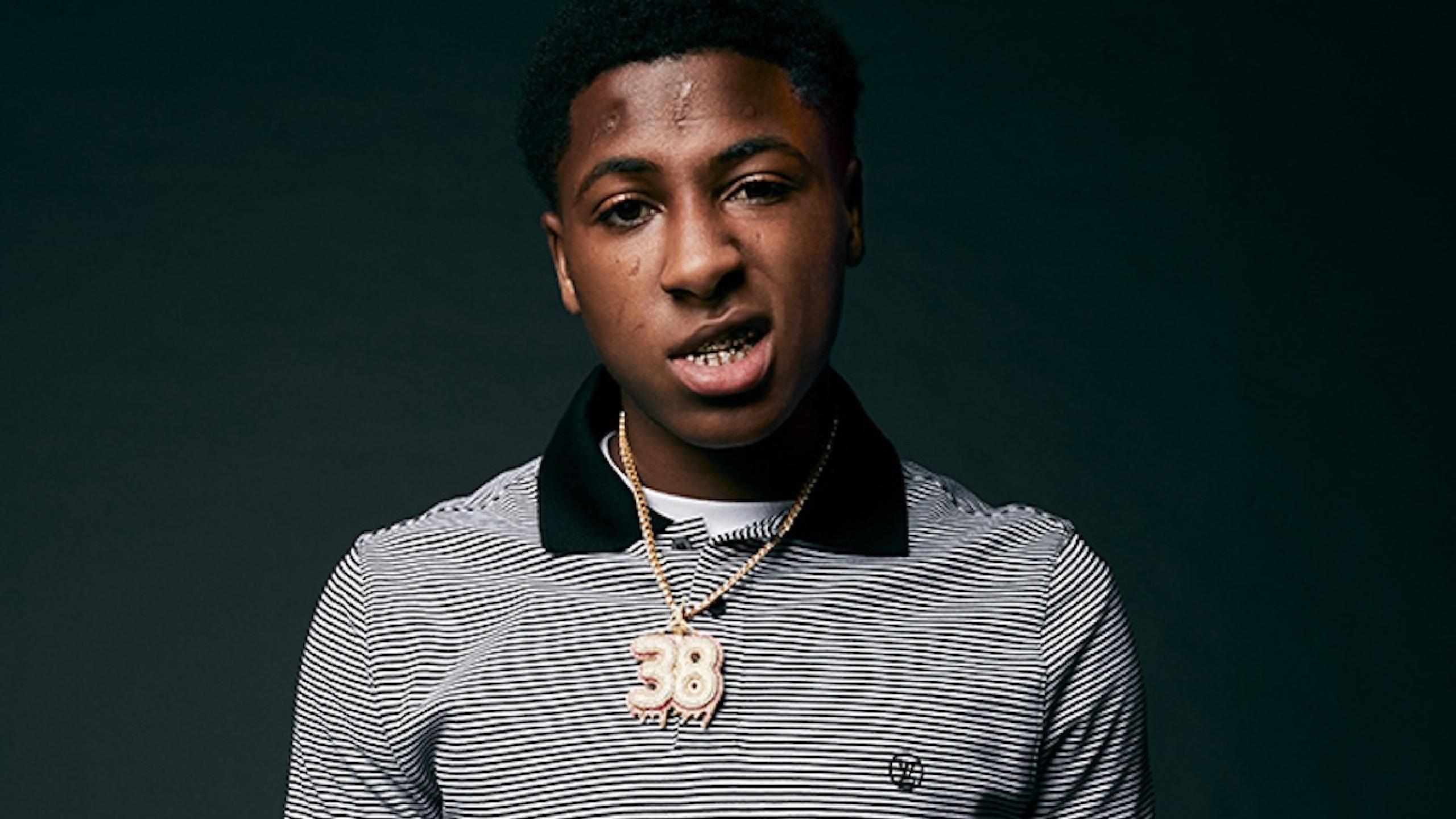 I remember when I realized it was over for the older minds. The hay days of boom-bap are long gone. I was on Vodičkova Street, around Charles and Wenceslas Square in Prague, the Czech Republic. My gray Yankee fitted was low. Carhart sweater, crisp. White gold Cuban links, white gold Diesel watch, white gold pinky bling. Navy blue Karl Lagerfeld sweats, brand-new white Fila sneaks, sharp. I'm in a 2020 Peugeot, and the sweethearts were gawking. NBA YoungBoy's "Until Death Calls My Name" was knocking. I decided to turn it up a bit. I grabbed my iPhone, opened Apple Music, and switched the music from NBA YoungBoy to Beanie Sigel's "The Truth."
If you'd asked me about my top 5 emcees back then, I would have said Jay Z, Nas, Snoop, Biggie, and Pac. You must realize that I still believe those legendary emcees are icons. Whenever I wanted to crank up, my favorite drink was Hennessey, and my favorite albums were either Prodigy's "HNIC," Camron's "Purple Haze," or Beanie Sigel's "The Truth." That's where I would start before graduating to "The Black Album," "God's Son," or the song "Soul Survivor" By Jeezy featuring Akon. I'd go from The Game to Gucci Mane in a heartbeat. So… here I was in a 2019 traffic looking for a parking space on Vodičkova Street in downtown Prague, the Czech Republic.
Another may wonder why MC Lyte, Lil Kim, Foxy Brown, Nicki Minaj, Cardi B…
If you've ever been to this area of Prague, you'd know it's flooded with groschen (or what you'd call dimes or 8s, and 9s). That evening, as I crept through, they were all staring directly at me, cruising this whip. I felt like a show-stopper in slow motion. NBA YoungBoy's "Until Death Calls My Name" was playing, and "Diamond Teeth Samurai" boomed from the speakers. As everyone watched, I decided to improve the situation by switching to Beanie Sigel's "The Truth." You could see the disappointment in the pretty lady's body language when they dropped their shoulders and turned to continue their day. The show-stopper was now being completely ignored! But why?
It's not that they don't appreciate Beanie Sigel's music. They certainly do. However, that was an album from over fifteen years before that time. It was a 2019 Saturday evening in one of the hottest locations in Prague. Most sweethearts walking on the sidewalk were 30 to 25 years old or younger. Some of them were toddlers when Beanie Sigel was hot. Ever since that night, I realized that the tide had turned on the momentum in the streets. I remembered my young homies drilling and grinding hard in London. And it hit me. The youth were moving forward. Anyone who didn't get on board would be left behind and forgotten. NBA Youngboy is leading the way! And…
3: J. Cole
Whenever you bring up the "Born Sinner," someone asks about Kendrick Lamar. It's like highlighting Rakim on your top ten emcee's list without mentioning Big Daddy Kane, KRS One, L.L. Cool J, Scarface, Q-Tip, or Ice Cube. Can J. Cole be the main feature without Kendrick Lamar on the same list? Then there's an equally endless dilemma of whether a top ten list is authentic without Jay Z, Nas, Kanye West, Lil Wayne, Eminem, Tupac, Busta Rhymes, DMX, The Notorious BIG, Snoop Dogg, Cam'ron, or at least one Wu-Tang member? That must speak to the impact those artists had on the Kulture. Kendrick is dope, but to me, J. Cole is more consistent.
Hip Hop music is a fascinating art. The number of phenomenal artists grows tremendously with each decade. I've been in debates where Immortal Technique, T.I. Black Thought, Cassidy, 50 Cent, Andre 3000, or Rick Ross are said to be among the top 10. Granted, many would freak when you mention Ross. Jadakiss declared that he is in the top 5 best emcees. Meek Mill too. Another may wonder why MC Lyte, Lil Kim, Foxy Brown, Nicki Minaj, Cardi B, or Megan Thee Stallion never appear in this discussion. My 2021 list includes two dope female artists, one sic boom-bap legend, and proven emcees from the relevant subgenre of the decade, the 2010s.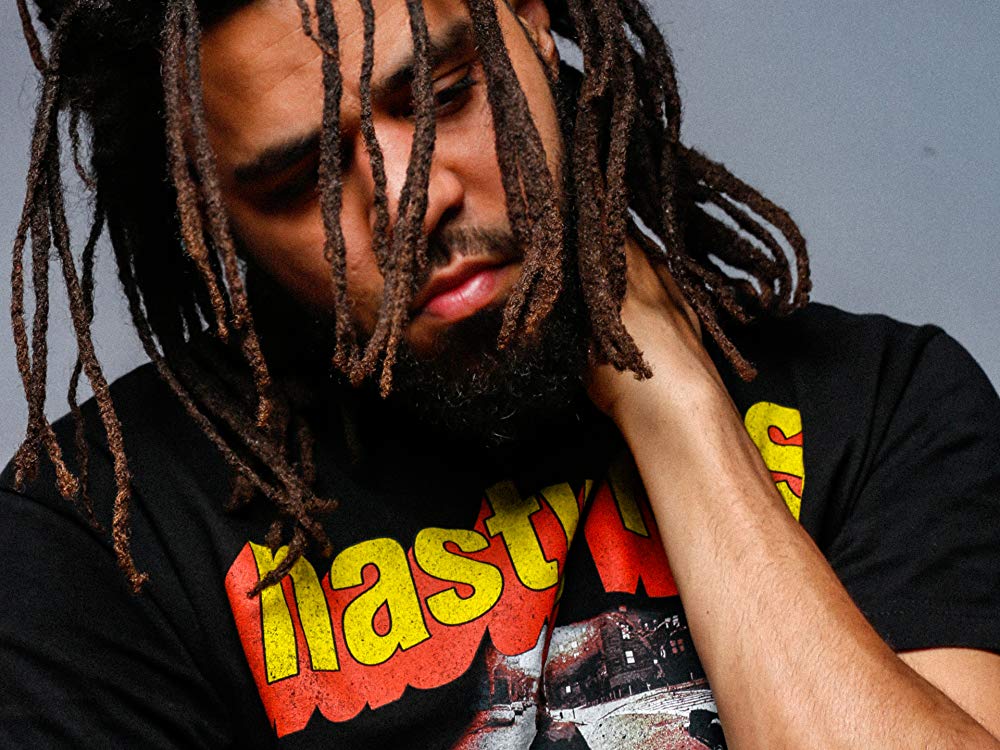 Respectfully, Hip Hop, as a mainstream music culture, is a sport for the youth, while many youngsters have grown older. Let's face it, many of our favorite 90s and 00s legends should have retired by now. At least to give way for younger or less famous artists to have a chance to propel the Kulture. I've listened to music from every artist on this list to ensure I didn't miss anything. That doesn't mean that I stopped checking for old-school legends. That doesn't mean traditional codes should stop being adhered to. We haven't even gone into the independent circle or left the United States to ponder the thousands of great talents from the international community.
 These preferences are reinforced by the music of the Drill.
My point? Many of the '90s and '00s Boom-bap, G-Funk, and Trap rappers are relevant today. No? Should I remove Chief Keef and put Jay Z back? I only regret that Hip Hop music pumps an extremely toxic psychological and emotional poison into the black community. I often admire Will Smith and Common for having the presence of mind and restraint from back then, never using the N, B, M, or F words in their music. Only if I could go back to 1991 and rewrite my lyrical DNA. Beef, materialism, sexual promiscuity, and profanity are the tiny tips of this giant iceberg that plagues this wonderful Kulture we've grown to love so much. That's where Cole stands out!
On the other hand, while there is a whole subspecies of conscious emcees, I can't name a single conscious rapper from the new generation. I mean, I was a part of the problem. My first mixtape and debut studio album are overloaded with the most outlandish lyrical contexts that carry on the classic misogynistic, homophobic, and insane sensations we enjoyed in the Boom-bap, G-Funk, and Trap eras. Man-O-Man! Due to the enormous range of fantastic music in Hip Hop, it becomes increasingly unmanageable to hear an artist's previous album again. As the theme of the Drill reinforces these preferences, I've gone back to listen to all of J. Cole's albums.
That is the difficulty I face with Kendrick Lamar. Although I like his music, his new albums are always monumental when hot off the press. However, a year later, I forgot to look for them. I can't tell when I last heard "To Pimp a Butterfly" or "Damn." Many new mixtapes and albums by Drill artists come on my radar, and I still remember to play "2014 Forest Hills Drive" or "KOD." Trust me; I've heard every album from Future, Roddy Ricch, Travis Scott, Lil Uzi Vert, Lil Baby, ASAP Rocky, DaBaby, Young Thug, Pop Smoke, Casanova, A Boogie wit da Hoodie, NBA Youngboy, and them. Add FBG Duck, Lil Bibby, G Herbo, Lil Reese, Young Dolph, and King Von to this list.
The most popular songs from the newest rappers of the last decade are on my playlists. I've also looked for King Von and FBG Duck videos on YouTube regarding the Chicago Drill scene to compare their lyrical trade-offs. Though I must admit that since most of the Drill songs are directed at the artist's "opp," I have felt no connection while staying out of their issues. I prefer music with a general context that I can think of as applicable to my life. Remember, these are the songs I get hyped to while I'm on the road handling my candle. I rarely return to the music when a rapper gets too specific about beef. It's entertainment, but it's also personal for them.
In my book, coupled with authenticity, being different is one of the…"
The beauty of Hip Hop is the most straightforward conclusion for everyone is their own. I remember that same thing happened to Tupac's later albums, where he extensively rapped about his beef with Bad Boy and Jay Z and the situation between him and his "eneeeeemies." It was challenging to listen to Tupac's later albums. I can genuinely say I've come back to listen to the entire "Born Sinner" or "4 Your Eyez Only" with almost the same enthusiasm as a Jay-Z, T.I., or 50 Cent classic. J. Cole has kept a mild but respectable hum in my head. His music seems mature, and they have the stamina to stand the test of time. That is why he remains in my NEW top five list.
4: 21 Savage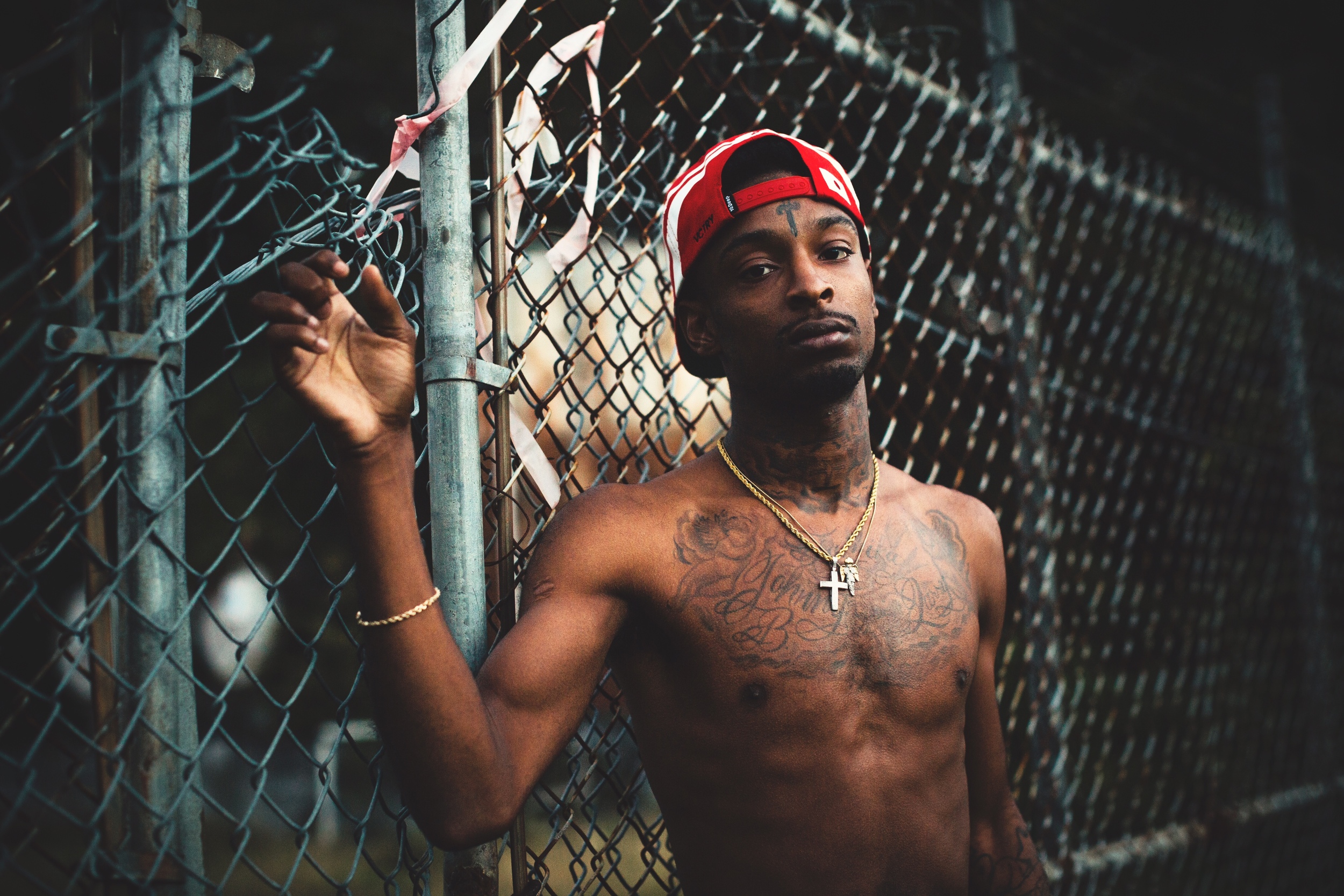 While an extensive work ethic and amount of studio releases impress me about Drill artists, it doesn't end there. The Notorious BIG, arguably one of the best rappers ever, only released two studio albums. He was in my top five for a very long time. Jay Z, Nas, Snoop Dogg, Tupac, and Biggie were almost permanently on that list. Technically, they're still there because I always revert. Even though, unfortunately, everyone else has released twice as many albums as BIG. I'm not claiming 21 Savage as Biggie. Compared to other Drill legends, 21's relatively more limited body of work does not obscure his uniqueness, which is why he's in my top five.
In my book, coupled with authenticity, being different is one of the top qualities that sets an emcee apart from his or her peers. On the other hand, Drill artists are so genuine that their fans are frequently conflicted about whether heavy drug use, blatant criminality, prison time, and alleged involvement in gun violence are worth it for a successful artist in the long run. Again, that is probably why it took a long time for Hip Hop to admit that Trap music was now succeeded by Drill culture. The Feds were indicting entire record labels. Today's rappers are some of the most prominent tycoons. The stories from Chicago sound like something from Al Capone's days.
Not to mention he's also a music producer in a market where many…"
Where previously, only one deceased team member was a victim, we've seen a bloodbath with opposing crews losing multiple comrades who were taken too soon. The lyrics got colder, and the urge for instant retaliation gave rise to shocking levels of disrespect. Interestingly, Drill emcees were also releasing an astronomical amount of new projects. Gone were the days when Hip Hop musicians waited two years to release their next project. I mean, Chief Keef dropped eleven new records in 2015. That's more than many artists' entire discographies over twenty years of their careers. Nothing has been more heartbreaking and impressive at the same time.
Keef dropped five new releases in 2017, seven more in 2018, and another five in 2019. As that happened, Lil Durk released five new projects in 2017 alone. At that rate, one would be surprised how fans remember the names of their favorite artist's best songs. I know I could hardly keep track. And these artists have a cult following of millions of fans while their projects stream in the hundreds of millions on YouTube. So compared to Chief Keef and Lil Durk, it can be said that 21 Savage's four new projects in 2016 and another three in 2017 pale in comparison. However, the Grammy Award winner raps with tact that is practically unforgettable. He's unique.
You do not have to agree with me on this one. I believe 21 Savage's Dominican, Saint Vincent, the Grenadines, and British plus American upbringing all play a significant role in why he stands out from his peers. Not to mention he's also a music producer in a market where many rely on their voice as their only musical instrument. Another impressive aspect of his being is that he is unlike most of us with an Abrahamic faith mentality. He is not a Christian or a Muslim. Instead of Yahweh, Allah, or Jehovah, 21 Savage looks to Orunmila and Ifá. The Atlanta rapper practices Ifá, which is of Yorubian origin. This is another remarkable attribute of his character.
I find that very interesting because many people of African descent often turn away from African religions to embrace Arab, Jewish, European, or Indian gods. I am one of those people who still embrace Christianity. A brief study of the Ifá religion shows that it is a maternal belief combining religious systems like Traditional African Religions, Vodou, Santería, and other African American spiritual convictions, including Candomblé and Palo. This takes the Atlanta rapper into an unconventional expanse when observed from a spiritual or psychological point of view. It reminds me of a climatic transformation in my private life in 2016 that I did not expect.
It was a year after Chief Keef and Lil Durk released their massive works that DJ Akademiks…"
After Toronto became my home, I wrote three books and published four studio projects there. My Afropolitan journey switched to a diplomatic phase in Europe. I traveled from Canada to England, Scotland, Belgium, to Grenada. That same year, I published my fourth and fifth books. The Chicago Drill culture was rising in bloody times with frequent gun abuse. Trap music changed the landscape and the sound, but I noticed another change from Drill. Hip-hop musicians in traditional boom-bap cities like Toronto, New York, Detroit, and Philadelphia performed the Drill dance while echoing their version of the Drill music. It was fascinating to experience that.
I noticed a dramatic change in the Hip Hop scene between 2015 and 2016. A year after Chief Keef and Lil Durk, I watched D.J. Akademiks become an international superstar. In my opinion, that was also the time when 21 Savage established himself as a legend with his four successive classics "The Slaughter Tape," "Slaughter King," "Savage Mode," and "21 Gang." It, indeed, was a great time to be alive. I got to the point where I stopped checking the song titles. Then I released an album in 2017 before music took a backseat to my power moves in Baku, Antwerp, Paris, Amsterdam, Casablanca, Brussels, Freetown, and Tel Aviv. I'd entered a different phase.
I often drive by myself. Savage's "Issa Album" and "Without Warning" became part of the soundtrack of my endless journeys through the windy and picturesque cities of Europe and Africa. While listening to him, I published the subsequent three volumes of The Sandmann's Journal the following year. When Berlin and Prague became permanent, I broke my book publishing record in 2018. If you ask my neighbors in Brussels, Prague, or Berlin, they will tell you that I did not hear a lot of Boom-bap, G-funk, and Trap records that year. My European neighbors prefer to listen to music, unlike those in Toronto who knocked on the wall or called the police.
I'm often caught vibrating to Styles P, Jadakiss, or Biggie. I'm also in love with the Berlin station "Energy Radio," so many old-school Soft Rock, Soul, and Pop come out of my speakers. I have my days listening to Classical, Afrobeat, Dancehall, Reggae, and Traditional African Music. But if I wanted a more up-to-date Hip Hop atmosphere, 21 Savage's "Savage Mode" always does the trick. *