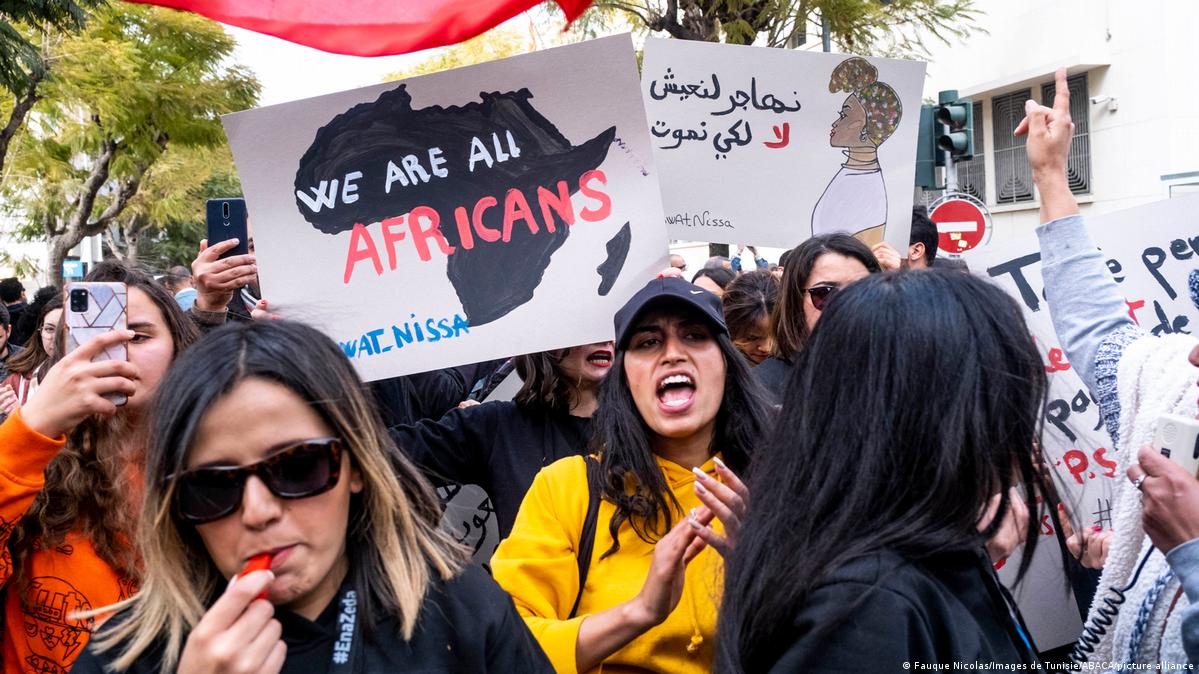 Read Time:
7 Minute, 4 Second
Concerning the ongoing issue of racism, we have another groundbreaking story. Well, there is a saying that no condition is permanent. So I guess I shouldn't call racism an ongoing issue. For one thing, the Egyptians ruled 33 pharaonic dynasties. Second, the Moors ruled Spain for almost 800 years. However, the Trans-Saharan slave trade lasted approximately 2000 years or more. I call it permanent because I'm in my mid-40s now, and I've experienced some form of racism for as long as I can remember. I was just as shocked as any when my history teacher said Arabs and Europeans were enslavers of my race.
To make matters worse, they still enslave black people, but…
The mental illness called racism exists on every continent, with people of African descent as its primary target. Blacks remain under constant attack. After all the protests, if it hasn't stopped by now, I'd say it's an ongoing issue. It will end one day. According to the reports, I have heard that people from Arab countries maltreated immigrants from sub-Saharan countries. Tunisian citizens are demonstrating against their dictator and civil rights violator, Kais Saied. They said he spoke directly to racists in the country, urging them to attack black people because the black dick was impregnating the North African women.
I assume a few sub-Saharan immigrants or migrants are arriving in droves. Some are even dating or marrying Tunisians. The dictator and the racists fear that black will eventually outnumber them. This was one of the main reasons I didn't convert to Islam. My late grandfather and my maternal relatives are Muslims. I spent some time on the Islamic side of our family, but I didn't recast. While I love and respect this religion, I have not been able to convert to it because of how they enslaved black people. They're too firey. To make matters worse, they still enslave black people, but nobody wants to discuss that.
I've heard the Trans-Saharan slave trade still takes place. As rumors have it, North Africans and Arabs often abused sub-Saharan Africans. They used to castrate black men after ransacking our homes and enslaving us. It's a travesty no one talks about. Not even the UN. The Tunisian dictator said the sub-Saharan Africans, whom their Arab ancestors plundered, raped, and enslaved for over two millennia, "aim to change Tunisia's demographic." The statement suggests that many North Africans consider themselves white or Arab but not African. Switching their identities from African to Arabic as it suits them.
Today, racists are boldly attempting to repeal the laws that protect…
When the World Bank or the IMF sponsors a billion-dollar project for Africans, North Africans are Africans. However, when it comes to living equally with everyone on the continent, they differ as white or Arab. I assume many blacks go to Tunisia hoping to emigrate to Europe. Those who might fail or whose plans might be delayed have no choice but to integrate into the Tunisian neighborhoods. Racism is on the rise. When a black man enters the room, the racist sees no person. They see a sack of their opponent's sperm. The process of preventing this black man's sperm from penetrating society is at the heart of racism.
Racists sabotage our charm to stop women's interests. Racists feel inferior that this man's seed can wipe them out demographically. And… if left to free choice, many women of other races would prefer a black man. As you can see, the Arabs castrated the black men they enslaved to eliminate their seed. Because even as enslaved people, the Arabs knew that Arab women would fall in love with black men (even if hidden). Today, racists are boldly attempting to repeal the laws that protect minority rights, turning people against interracial dating while downplaying black cultures to undermine our influence.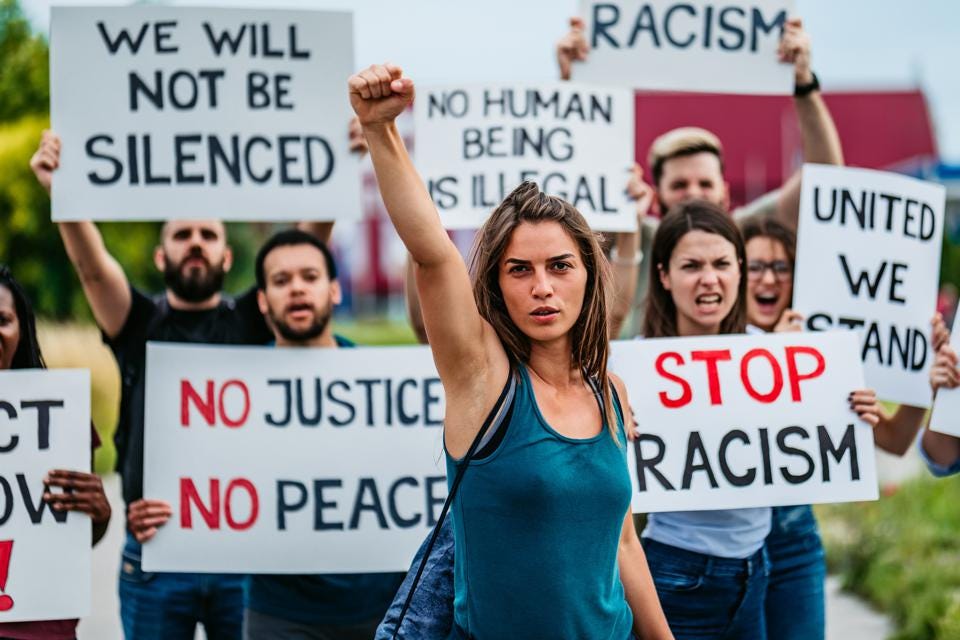 The aim is to prevent African men from attaining the status that attracts women's romantic appeals. As "white" people find their population declining, some fear minority groups will become the majority. Hence, the upsurge of racism. So… they teach their children racism and covertly demand racial loyalty from the women of their race. Granted, some of their women are racists too. Many of their women are both feminists and racists. Modern feminists attack the patriarchy in the womb. Radical feminism has led to low birth rates in Caucasian communities. A low birth rate is a side effect of anti-romance sentiments.
I'm only an American when they shit on America.
But… black men are romantic. On the other hand, Pookies and Ray Rays might be single and jobless, but they fuck without condoms. They father several new babies across the land. The West's school-to-prison pipeline can't be too effective if the black guy gets street cred, raps about it, and becomes a prosperous entrepreneur. Bigots must bastardize hip-hop music by thrashing the lyrics that give credibility to the black man. They need to undo some protections and rights and push ahead with division. The hope is to force a decline in the minority population as well. As we know, racism is a war based on genetics.
Regardless, Pookies and Ray Rays are going in the other direction. Bigots want to eliminate or demoralize the black man's sperm while leaving the black woman's womb useless. Sometimes when I meet a racist, they refuse to acknowledge me as an American. In that situation, they would lean towards my sub-Saharan African heritage as if it's dehumanizing. Then they realize that I'm even prouder being a West African. Suddenly, the African attribute is positive. They bastardize North America and associate me with it. I'm only an American when they shit on America. When someone is praising America, I'm African.
According to reports from various sources, integration is horrific for sub-Saharan Africans in North Africa. The Tunisian dictator has tried to change his story, claiming to be African and embarking on a small apology tour. The IMF had halted one of its billion-dollar programs that the dictator desperately needed. Some Western countries also harbor a systemically racist culture, condemning the Tunisian dictator as a former enslaver and colonizer. However, the sub-Saharan migrants all wanted to go to Europe. One has to wonder if this was a grand scheme to deport these black migrants before they could make it to Europe.
These are the authorities that have not fully addressed racism in their countries. And they are capable of blatant double standards. There's that. Either way, you turn it. Racists find a way to make blacks unwholesome. They think our clout will muddle the fact that. This could be at a grocery store, hanging out in a group, or post office and just walking around putting food in a shopping cart, paying at the register, or loading it into your car. I've found grocery shopping to be the most gangsta shit lately. Racism is a genetic cold war! I thought it was me because I'm ugly, blind, and old with a hump and a knocked knee.
The only thing that speaks for me is my little talent, which nobody appreciates. But it holds a roof over my head with food and water in my stomach. Right? Occasionally, once in an orange moon, a beautiful woman falls in love with me. As a black man, this could be why I could deserve the mistreatment I may experience in any part of this world. Like X said, "everybody wanna hurt me!" However, I notice that racism is on the rise again. From the US to Europe, people bravely discriminate against blacks now. I don't care if you shower nicely, dress smart, smell great, behave well, speak intelligently, and work hard.
I hadn't come forward to speak about my personal experiences and observations because, as I said, maybe it's just me. I'm not a loveable person. If you are of African descent, meaning black, the world ignores your best attributes and applies all sorts of dehumanizing prejudice and racism to you. That thing in Tunisia? It breaks my heart because I've been seeing it everywhere lately. The Racist dictator believes North Africa should remain a part of the Arab world. He doesn't care how the region became what it is today. Or maybe Europe asked him to do whatever it takes to discourage the migrant from crossing."